 DP
(₱16,503 x 60)

Apply Loan
SRP : ₱962,000 - ₱992,000
Isuzu Traviz Reviews
Looking for Isuzu Traviz Owner Experience? Here are the Owner reviews and ratings by Traviz owners from across the Philippines
Read Less
Isuzu Traviz User Reviews
A lightweight commercial vehicle
The Isuzu Traviz is a good business vehicle because of its reliability and performance. I use this vehicle to transport lightweight cargo over long distances. It's been over a year that I have been driving the Traviz, however, to date, I have not faced any kind of issues regarding its maintenance or performance. There is a good amount of loading area for small cargo and the driver's cabin is quite comfortable. There aren't many advanced features in the cabin, but whatever is present is enough to ensure a relaxed driving experience. I would recommend this vehicle to small businesses without any doubt.
positive :

Dashboard, Performance, Power, Engine

negative :

Price
Aiden on Tuesday Sep 14, 2021 17:53:33
Right for small goods businesses
I have a small business that delivers milk cans to various stores across the town and beyond. For that, I wasn't very sure about a pickup van because the cans could have tumbled and fallen on the ground while on the drive. My choice was the Isuzu Traviz, the goods carriage car that has given me a lot of things to bank on. First, it is affordable and also has an efficient engine. The engine is configured to make more torque and less power, which is an apt way to carry a high payload. This truck does it best.
positive :

Dashboard, Seat, Comfort, Power

negative :

Price
mark rio on Thursday Jul 22, 2021 04:35:00
Lightweight capable hauler
I found this lightweight truck to be highly versatile and utilitarian. You can avail the capable hauler in a variety of shapes. Even the wheel base differs from one model to another depending on its size. The design of this truck is quite basic that comprises a gray plastic grille and a pair of massive headlamps. Even the interior looks quite ordinary. The leg space is decent though. You will not get many high tech features in this workhorse. Though I found the air conditioning along with the inbuilt radio system to be quite useful. I am surprised why they did not include any safety features though.
positive :

Power, Engine, Exterior

negative :

Price
Immanuel on Sunday Jun 6, 2021 17:04:36
No-frills transporter
I have been using this truck for a few years now for my goods transportation business. In fact I have two Isuzu Travis trucks. It fits huge quantities of cargo and the cabin has enough legroom. This is a no-frills vehicle which does the job of transportation only. The cargo bed is pretty low and so loading and unloading is easy. It's mostly meant for intra-city delivery and short distances. Once fully loaded, the engine may slow down since it's not a turbocharged pickup truck. But I don't mind that since performance is not the forte of the Travis.
positive :

Performance

negative :

Price
Espyke on Sunday May 9, 2021 05:12:59
Robust engine with excellent fuel efficiency
The Isuzu Traviz is emerging as the main competitor of the Mitsubishi L300, which I already own. While we thought of expanding the business, the need for another lightweight truck came into the picture. As I was facing some issues with the L300 I decided to go for the new Isuzu Traviz. It is completely a notch above, with an increased load capacity of 1.6 ton and a comfortable cabin, long rides no longer remain a pain. With the 2.5L power-packed engine and a light steering wheel, the driving becomes effortless.
positive :

Performance

negative :

Seat
Marvin on Tuesday Apr 27, 2021 05:59:15
View More Review
Big Saving!!
Save upto 49% ! Find the best deals on used Isuzu Traviz in Manila
Compare Variants of Isuzu Traviz
Isuzu Cars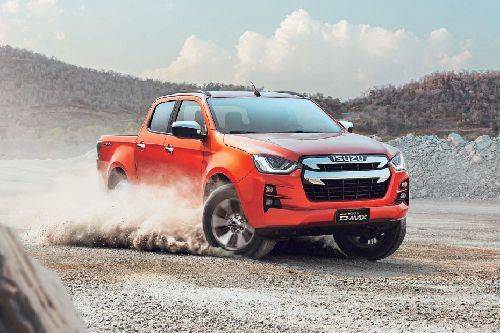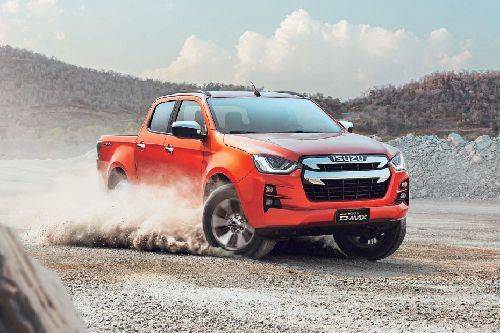 SRP : ₱857,000 - ₱1.825 Million
DP : ₱171,400 , EMI : ₱14,702 x 60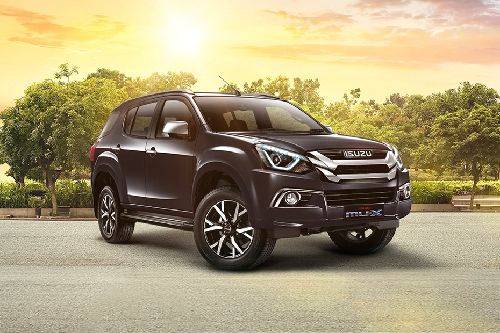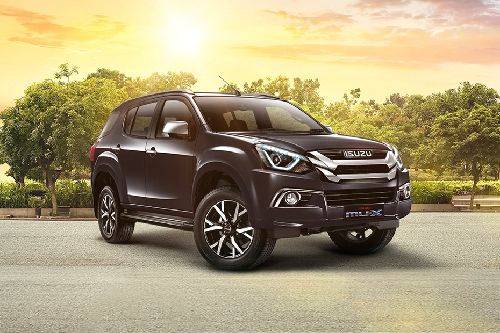 SRP : ₱1.35 - ₱2.145 Million
DP : ₱270,000 , EMI : ₱23,159 x 60
Isuzu Cars
Isuzu Traviz Alternatives
Find Second Hand Isuzu Traviz By City
Compare Isuzu Traviz with Alternatives
Second Hand Isuzu Traviz by Budget
Second Hand Cars Similar to Isuzu Traviz