PISTON Warns of Staging the 'Biggest Transport Protest' During the SONA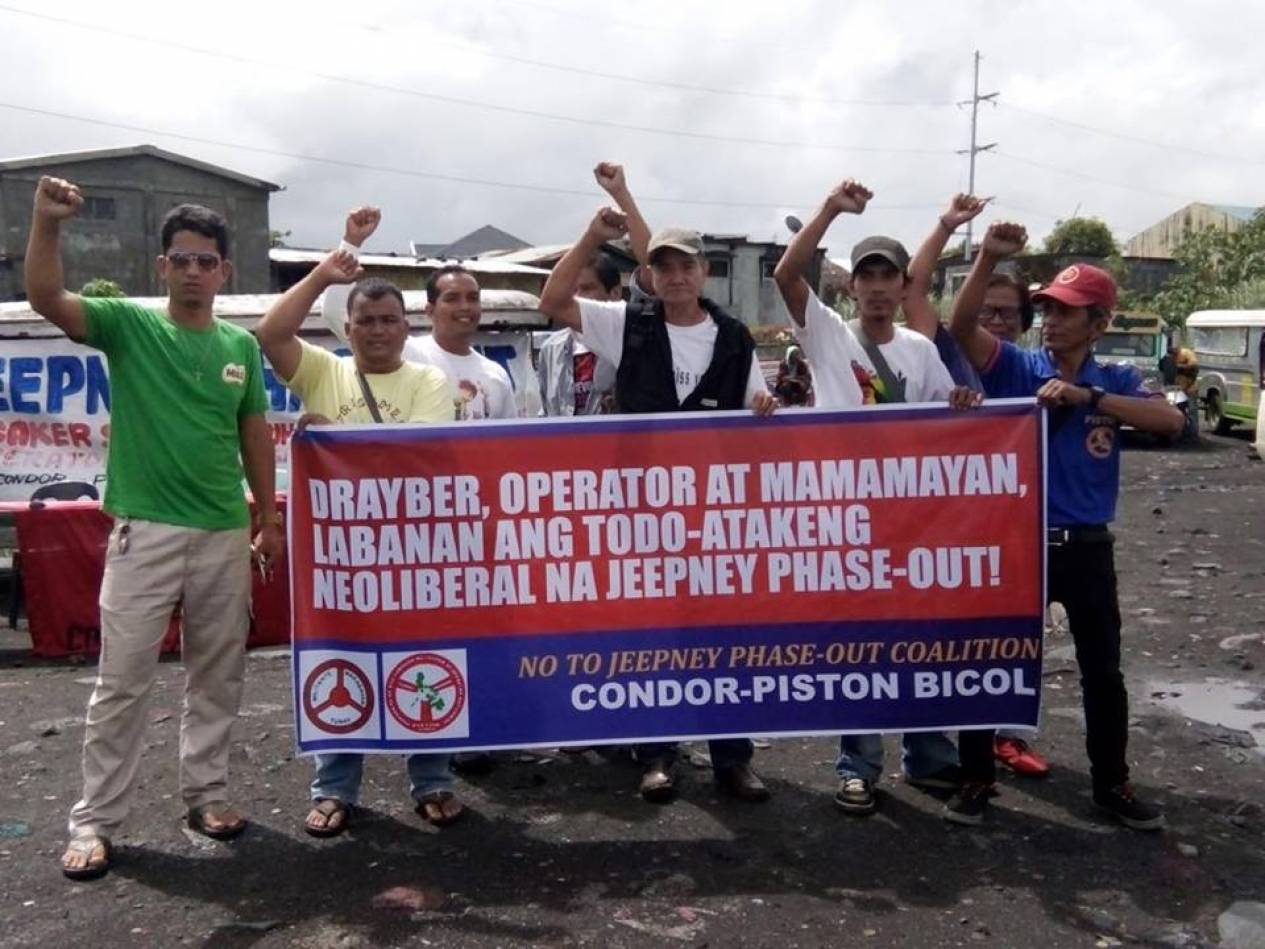 Members of transport group PISTON warns the public of a much bigger "No To Jeepney Phase-Out Coalition" protest that will take place during President Duterte's State-of-the-Nation Address (SONA) on Monday, July 24.
This is after staging a transport caravan yesterday that left commuters (particularly in Bulacan) stranded on the streets.
Piston's president, George San Mateo, said that the protest caravan was just a "small taste" of what's going to happen on Monday.
He warned that they'll create a more massive rally during President Duterte's SONA for as long as the government continues to turn a deaf ear on their pleas to stop the Department of Transportation's (DOT) modernization plan.
As of today, many transport groups are already in favor of the modernization plan. PISTON is the only group that continues to protest against its implementation.
PISTON members argue that around 600,000 drivers and 300,000 jeepney operators will lose their livelihood if the program pushes through. It will also increase the commuter's fare.
They added that many drivers can't afford the modern jeepney's P1.6 million price tag. Borrowing money to buy them would be a problem, since it will bury them in debt.
They are urging President Duterte to just rehabilitate their jeepneys instead of phasing them all out.
"If President Duterte will also be like Tugarde who is pro-oligarchy, pro-big business, he should expect that we'll create the biggest nationwide transport protest in the country's history," San Mateo warns.
Meanwhile, the Land Transportation Franchising Regulatory Board (LTFRB) assures drivers that the financial package they're offering to jeepney drivers is feasible and carefully studied.
They also want the modernization program to push through despite their continued discussions with PISTON.
"I would just like to point out that the protest is really a self-serving interest among PUJ operators in particular. But as I've said, our overriding interest and priority is the riding public. That's not to say that we're not listening to the transport groups that oppose the modernization program," says LTFRB Chairman Atty. Martin Delgra III.