PNP Acquires 310 Kawasaki Versys Motorcycle Units
The Philippine National Police (PNP) recently acquired new equipment as part of its Capability Enhancement Program, and besides the more than 17,000 next-generation firearms it sourced from Israel and Turkey, the police force also bought 310 units of the Kawasaki Versys.

According to the PNP, the Kawasaki Versys motorcycles will be deployed with the Highway Patrol Group (HPG) and the Police Security and Protection Group (PSPG) which is expected to "enhance operational readiness and police visibility during their day-to-day police operation."

As mentioned, both the firearms and motorcycles were acquired through the PNP's Capability Enhancement Program with a total contract price of PHP2.146 billion.

In his message during the presentation of the equipment to the media, PNP Chief Director General Oscar D Albayalde said that the procurement is part of the police force's Modernization Program which, in turn, will strengthen police operations in maintaining peace and order and the agency's relentless drive against criminality, terrorism and illegal drugs.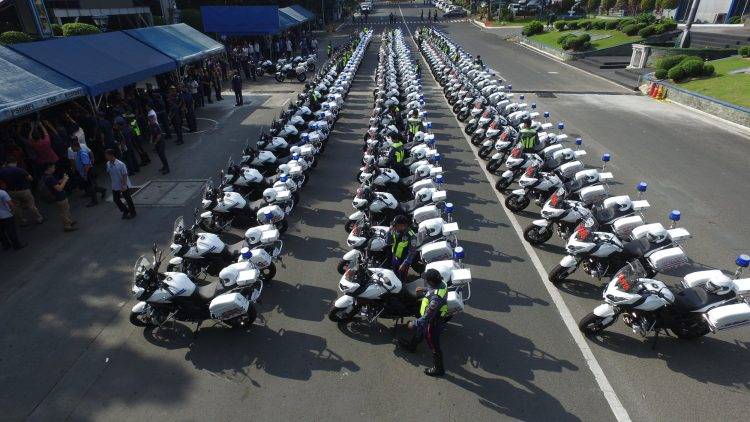 As for the Kawasaki Versys, the motorcycle manufacturer described it as "a highly-versatile package" that offers "maximum riding excitement in a wide variety of road situations, designed to bring maximum comfort and enjoyment for all of its riders."

The particular Versys model of the PNP has a 649cc liquid-cooled, four-stroke, Parallel Twin engine that's mated to a six-speed transmission, puts out 69.3 hp and 64 Nm of torque, and retails for PHP425,000.