Porsche Lets Owners Customize Their Car with Fingerprint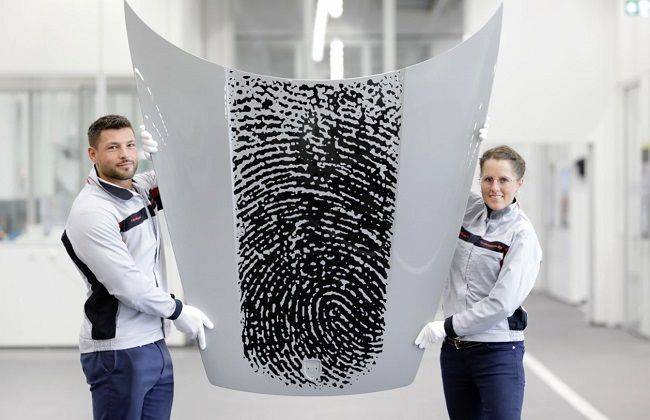 Porsche announced its newly developed printing method that lets customers have their fingerprints stamped on the hood of their cars.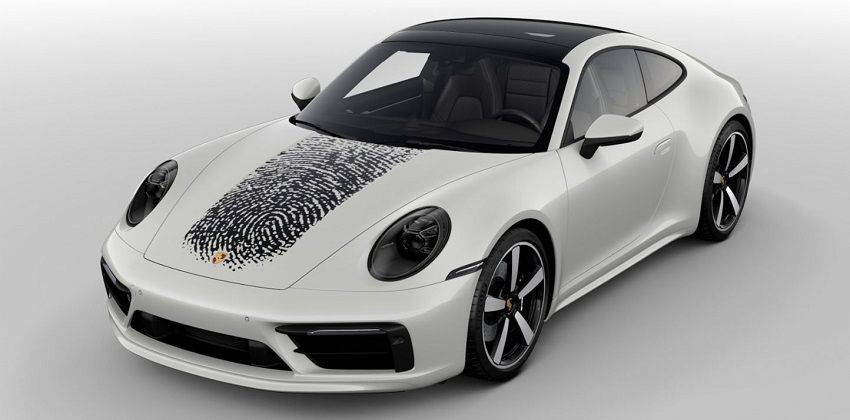 An innovative direct printing method that uses a new software and hardware, along with the associated painting and manufacturing process that Porsche developed in-house, now permits the German sports car maker to print graphic designs of the highest quality onto the painted body parts of a vehicle. Porsche is showcasing their latest paint technology by giving 911 owners the option to personalize the hood of their cars with their own fingerprint. The direct printing method makes what used to be impossible possible—whereas exterior paint specialists could not make such visual designs of such high quality before, Porsche's new method is way superior to film application in terms of appearance and texture.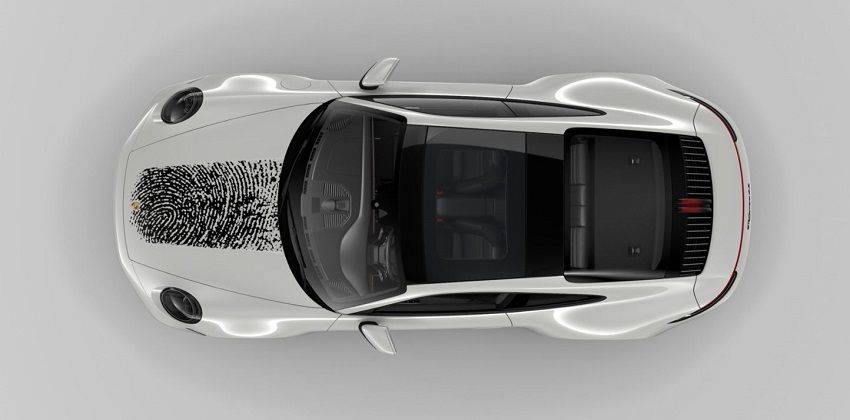 "Individuality is very important for Porsche customers. And no design can be more personal than your own fingerprint," says Alexander Fabig, Vice President Individualization and Classic. "Porsche is a pioneer in personalization and has developed the direct printing method together with partners. The operating principle mirrors that of an inkjet printer. Using a print head, the system applies paint to three-dimensional surfaces automatically and without any overspray. The system controls the nozzles individually, allowing for what Christian Will, Vice President Production Development at Porsche AG, describes as "the targeted application of every paint droplet." According to Will, the system 'harmonizes' three technologies: robot technology (control, sensors, programming), application technology (print head, graphic handling) and paint technology (application process, paint). Once a customer decides to apply their fingerprint onto their Porsche 911, Porsche's specialists will take the customer's biometric data, which is then programmed into the system. After the robot paints the unique design, a clear coat is applied and the bonnet is then polished to a high-gloss finish in order to meet the highest quality standards.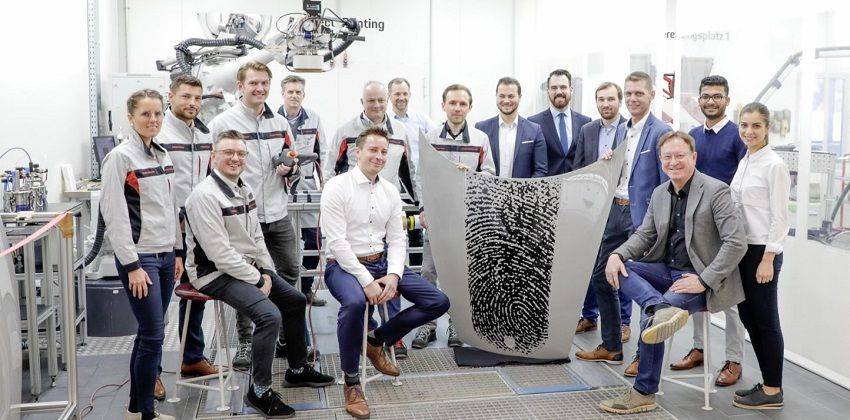 "We're especially proud of having developed a completely new product offering based on new technologies. A key factor in this was the different disciplines working together in the project team," Fabig added. Of course, the extra customization comes with a price tag attached. From start to finish, the entire printing process will cost a 911 owner EUR 7,500 (approx. PHP 418k), and will be provided by the Porsche Exclusive Manufaktur on request beginning March 2020.
Also Read: