Porsche Unveils New 911 Carrera Coupé, Cabriolet Versions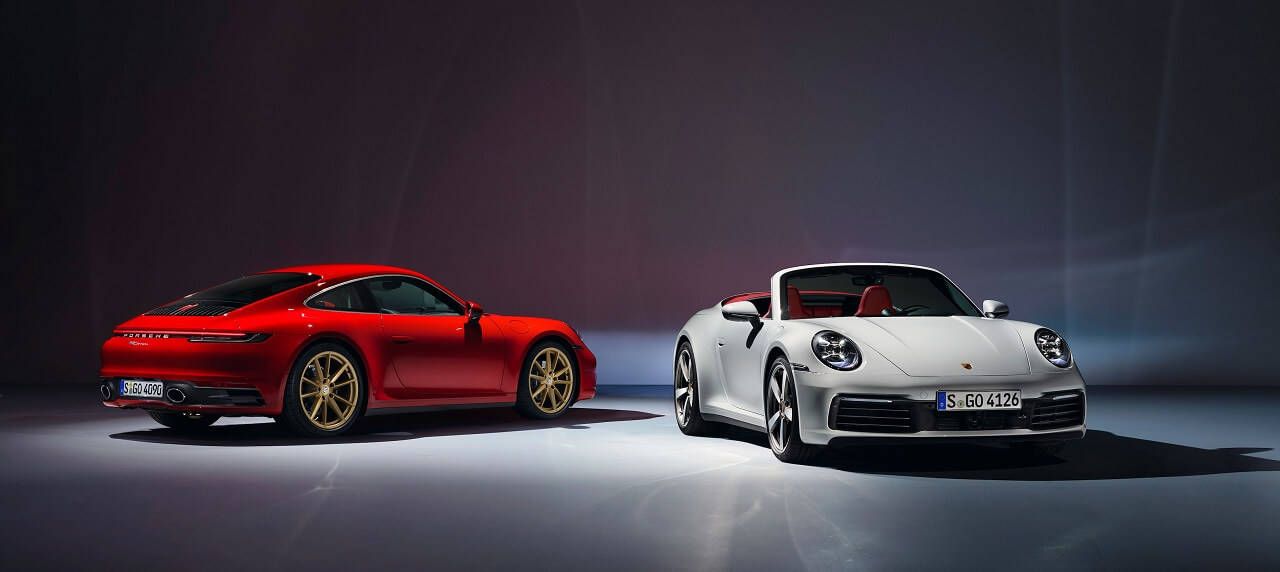 Eight months after the launch of the all-new 911 Carrera S, Porsche announces the release of the 2020 911 Carrera and Carrera Cabriolet. Both feature the same 3.0-liter turbo-six engine as the earlier car, but while that car has 443 hp and 529 Nm, these latest releases are only good for 379 hp and 449 Nm.
Nevertheless, the lower output doesn't hamper the 911 Carrera's performance that much--and it also beats the outgoing model by 9 hp.
Porsche says the hardtop requires 4.1 secs to get from 0-100 kph. Meanwhile, a coupe with the standard PDK gearbox (short for Porsche Doppelkupplung—the German carmaker's version of dual-clutch transmission) and optional Sport Chrono package allows for a time of 3.9 seconds. As for the Carrera Cabriolet, it's the slowest model of the bunch, as it only manages 4.2 seconds.
Top speed for both cars is 293 kmh for the coupe and 290 kmh for the cabriolet.
Though considered as entry-level Porsches, the newly released models still sport what may largely be considered luxury features in most cars. These include the high-quality interior with 10-inch touchscreen, comprehensive connectivity, and the unique Porsche Wet Mode that promotes better grip and handling on wet roads.
Exterior-wise, it can be hard to distinguish the standard Carrera with the higher Carrera S model, as the only difference is the smaller wheels and brakes and the individual tailpipe covers on the exhaust system—the Carrera S has round pipes, while the standards have rectangular ones.
However, opting for the Sport Exhaust package gives you the same round pipes as the Carrera S, after which the only difference between the two cars is the 'S' badging, as everything else is identical at this point.
Deliveries for the 2020 Porsche 911 Carrera Coupe and Cabriolet are expected to begin early next year.