Duterte Leads PITX Inauguration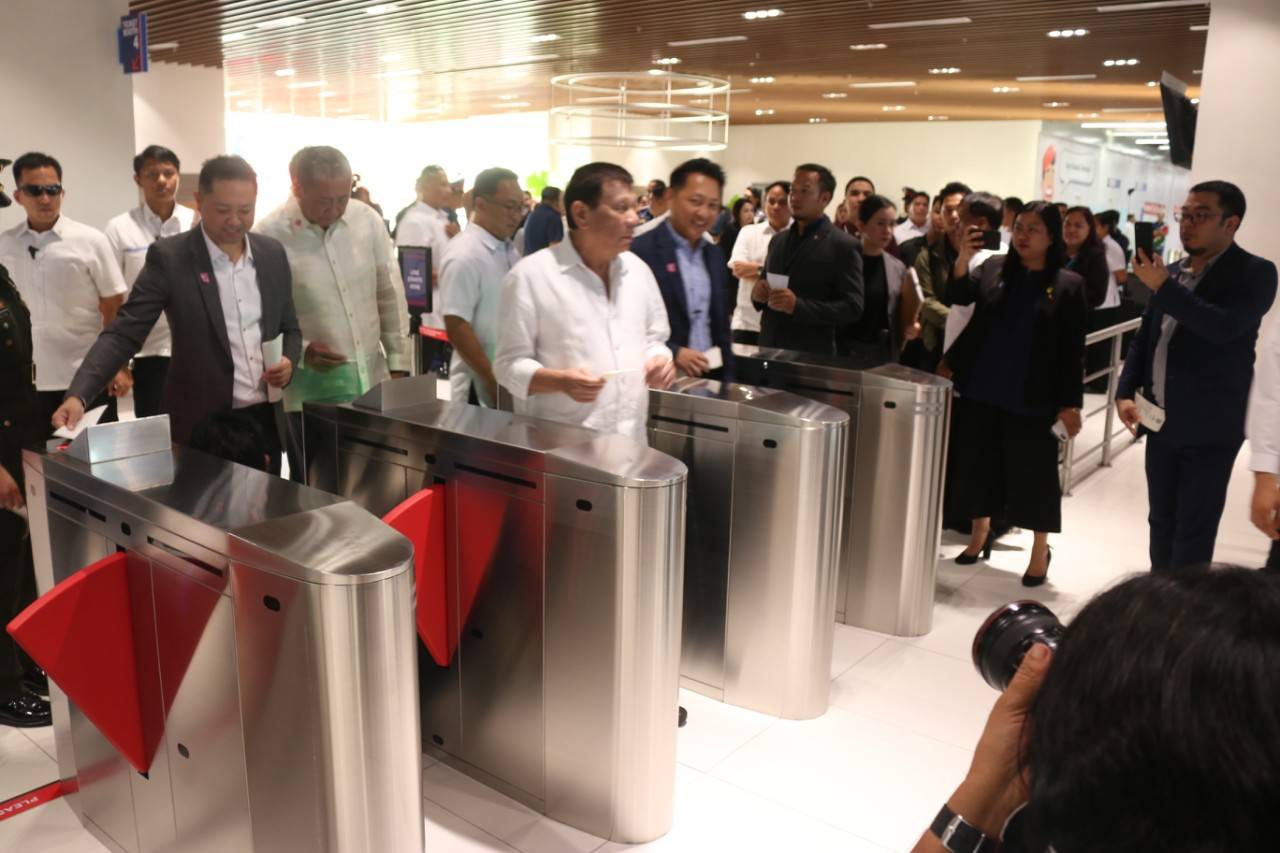 The Department of Transportation (DOTr) inaugurated the country's first integrated and multi-modal terminal, the Parañaque Integrated Terminal Exchange (PITX), on Monday, November 5, 2018.
Dubbed as the country's first "landport," the PITX serves as a transfer point for passengers alighting from provincial buses from Cavite and Batangas, and transferring to in-city modes of transportation bound for Metro Manila's southwest, and vice versa.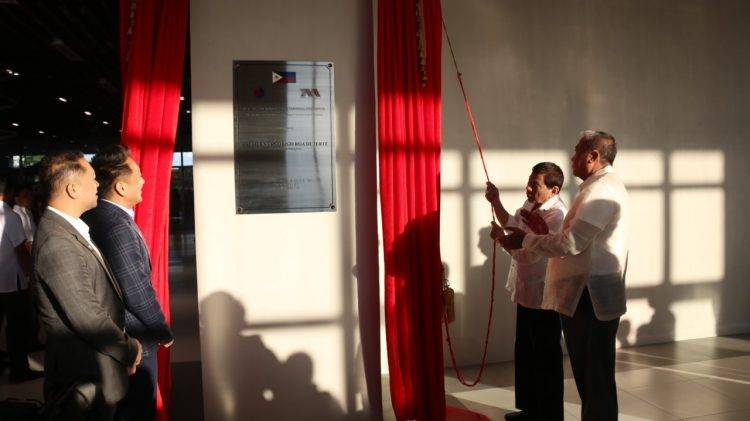 President Rodrigo Duterte led the inauguration of the terminal, along with Executive Secretary Salvador Medialdea, DOTr Secretary Arthur Tugade, Megawide Chairman Edgar Saavedra, MWM Terminals Inc. President Louie Ferrer, and other officials from the government and the private sector. The PITX is a priority project under the current administration's "Build, Build, Build" Infrastructure Program.
"As the first integrated and multi-modal terminal in the southwestern part of Metro Manila, the PITX is a landmark project, a landport that feels and functions like an airport," President Duterte said. "With the 'Build, Build, Build' program in full swing, I assure our people that the government is getting all efforts to construct the necessary infrastructure that would sustain our country's continued development."
Located along Coastal Road in Parañaque, the PITX is expected to reduce the number of provincial buses plying Metro Manila, specifically along Roxas Boulevard, Pasay, and EDSA-Taft area once operational. The state-of-the-art landport will provide connectivity between different transport modes and services, allowing efficient and seamless travel for the riding public. Further, no terminal fees will be collected from passengers.
"We celebrate a beautiful project, seeking to provide comfort to the Filipino mananakay, and at the same time, I assure you, Mr. President, that there is no corruption involved in completing this project," DOTr Secretary Tugade said.
A structure designed as the first of its kind, the PITX features world-class services, including a state-of-the-art bus reservation and online booking system with seat selection options, an advanced ticketing system with centralized ticketing counters, and 50 automated ticketing kiosks.
The PITX has a daily capacity of 100,000 passengers but expandable to 200,000. It houses departure, arrival, and bay areas for provincial and city buses, UV express and jeepneys, and parking slots. Park-ride facilities and maintenance areas for vehicle repair are also available.
The country's first landport also boasts of a wide array of amenities, such as comfortable waiting areas, drinking water stations, free Wi-Fi access, workstation areas, charging stations, locker facilities, telephone booths, centralized shopping center, baby care rooms, breastfeeding stations, clinic, prayer room, pay-in lounge, and clean restrooms. Trolleys and wheelchairs are also available for senior citizens and persons with disabilities (PWDs).
Moreover, with public safety and assistance in mind, all operations and activities are monitored through PITX's 24-hour CCTV system, along with a feedback center available 24/7.
This Public-Private Partnership (PPP) project with MWM Terminals Inc. aims to modernize ground transport options for commuters, and improve passenger flow to and from surrounding road networks such as Cavitex and the ongoing LRT-1 extension project.