Prestone Introduces 'Anak ng Mekaniko' Scholars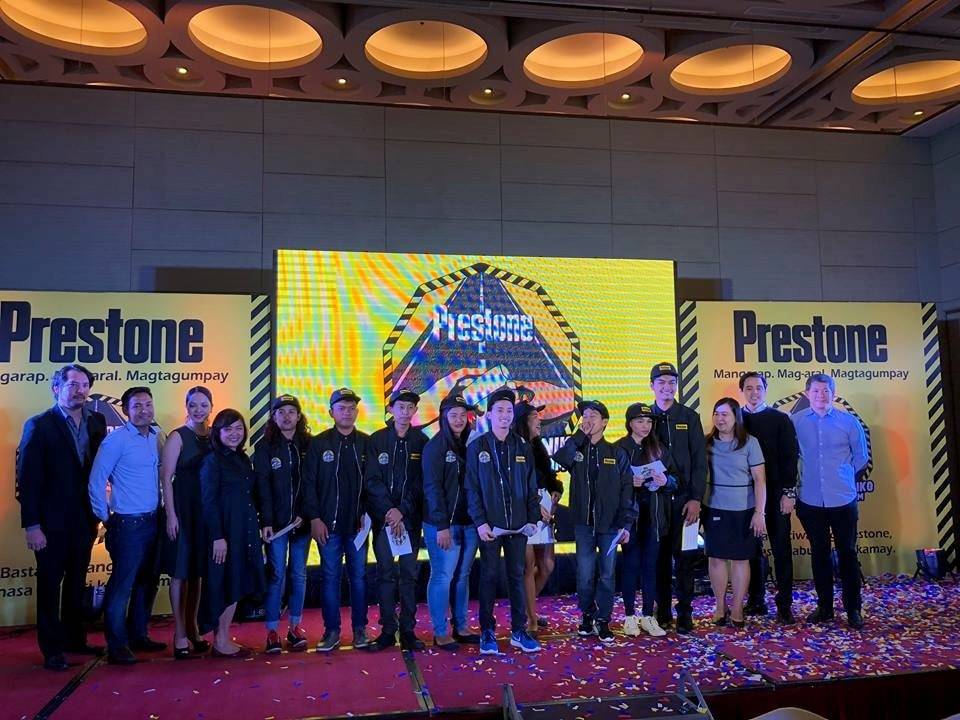 Prestone, a leading innovator of cutting-edge coolants, brake fluid, and motor oils, recently announced the nine recipients of the 'Anak ng Mekaniko' Scholarship Program.
In line with Prestone's 90th anniversary, the 'Anak ng Mekaniko' Scholarship Program was launched last year to give back to its loyal customers--the auto mechanics. The nationwide search aimed to provide a free college education to deserving children of local auto mechanics to help them achieve their dreams and ensure a brighter future.
"For parents, education is the best gift they can give to their children and Prestone resonates with this message," said Monique Gonzales, brand manager of Prestone. "We hope that in the future, these nine deserving scholars will become successful individuals in their chosen endeavors."
The nine 'Anak ng Mekaniko' Scholars were selected through their submitted essays with the theme 'I am a Proud Anak ng Mekaniko.' Their essays were based on their Content--50 percent, Grammar and Syntax--20 percent, and Style and Originality--30 percent. Aside from the full tuition to a four-year course of their choice in any STI Colleges campus nationwide, the scholarship grant also includes miscellaneous fee and a stipend.
There were 44 entries for the essay writing and was shortened down to 27 entries before choosing the nine scholars. The nine 'Anak ng Mekaniko' Scholars who were chosen were: Jaime Kent Abesamis--Matina, Davao; Christian Diamante--Tagoloan, Misamis Oriental; Helen Joyce Maquincio--Dagami, Leyte; Jojo Peñada--Burauen, Leyte; Keith Bryan Perez--San Isidro, Antipolo; Edmajea Aguinaldo--Bangkal, Makati; Kristina Eñales--Bolton, Davao; Aulinda Buban--San Isidro, Antipolo; and Melver Masangkay--Bauan, Batangas.
"As we officially present the grant to them, Prestone's commitment to supporting them is only the beginning. We will still continue to be there to help them every step of the way as they embark on this new chapter of their lives," said Gonzales.
Since the program was initiated, Prestone held pocket events in Antipolo, Makati, Quezon City, Tacloban, and Davao, to inform the auto mechanics about the scholarship grant and to also present ways on the proper application of Prestone products, which will be helpful in fixing their customers' vehicles.