PSA Inks Deal with Malaysia's Naza to Boost Asian Presence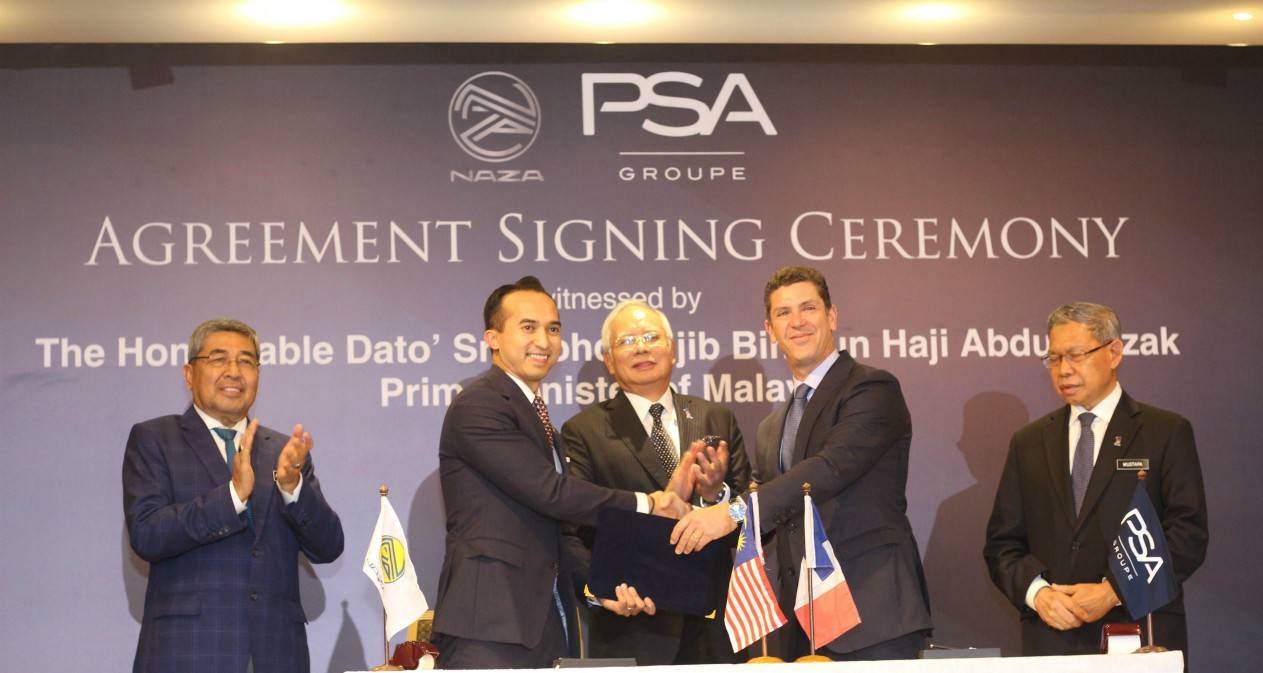 PSA Group, the makers of Peugeot, Citroen, and DS Cars, has entered into a contract with Malaysian company Naza to partner on the production of PSA-branded cars for Malaysia and other Asian markets. The move is part of PSA's plans to enhance its presence in the region after its much-touted partnership with Proton holdings failed to materialize.
In a statement, the French car manufacturer declared that a share sale agreement has been signed between them and their Malaysian counterparts, which stipulates the creation of a shared manufacturing hub in Gurun, Kedah, in Malaysia. PSA will have a 56 percent stake in the property, which would have a capacity of 50,000 vehicles. Peugeot 3008s are set to be the first vehicles to be produced for 2018, followed by the Citroen C5 Aircross for 2019.
In its own released statement, Naza said it is targeting to export 20,000 cars from the plant in the next three years. "The Naza Group will have sole responsibility for the distribution of Peugeot, Citroen and DS Automobiles in the domestic market and, with PSA, will explore distribution prospects in other ASEAN markets," the statement said.
The PSA Group said that the deal with Naza is part of the company's 'Push to Pass' strategy to boost sales. The goal of the strategy is to help PSA achieve a 10 percent sales increase by 2018 and another 15 percent by 2021.
"The creation of the ASEAN (Association of South East Asian Nations) hub in Gurun, Kedah, is a significant leap forward for PSA that will lead to the development of a profitable business in the region as part of our 'Push to Pass' strategic plan," PSA CEO Carlos Tavares said.
PSA's foray into the Malaysian market mirrors that of Geely's move last year, when the Chinese car brand bought a 49.9 percent stake in Malaysia's Proton, promising to inject the ailing national automaker with some needed financing to strengthen its presence in its home country as well as neighboring regions. PSA was also one of the companies running after Proton, but the Malaysian brand chose Geely instead.
Car Articles From Zigwheels
News
Article Feature
Advisory Stories
Road Test