Race for a Cause: Tuason Racing's Race for Frontliners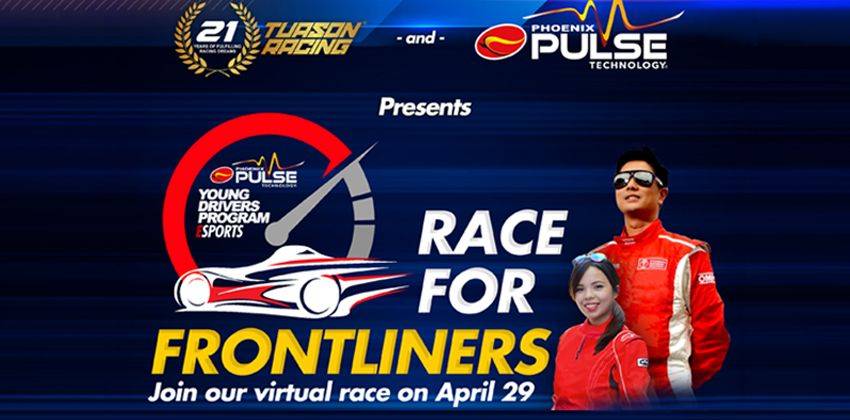 With all the motorsport events here in abroad have been rescheduled due to the coronavirus (Covid-19) pandemic, many have resorted to scratch their itch online.
Abroad, there's SRO E-SPORT GT series for one, which is a commercial league.
In the Philippines, ESports found its way through racing for a cause—specifically to provide help for frontliners during these uncertain times.
Tuason Racing, in partnership with Phoenix PULSE Young Drivers Program: Esports (YDP: ESports), is hosting its second round of Tuason Racing and Race for Frontliners on April 29.
The Race For Frontliners series is part of Tuason Racing's efforts in the fight against Covid-19. To rally the support of the eSports community, Tuason Racing maximized the online platform in order to generate support, pledging one (1) Family Mart food pack to a frontliner for every registration to the virtual race.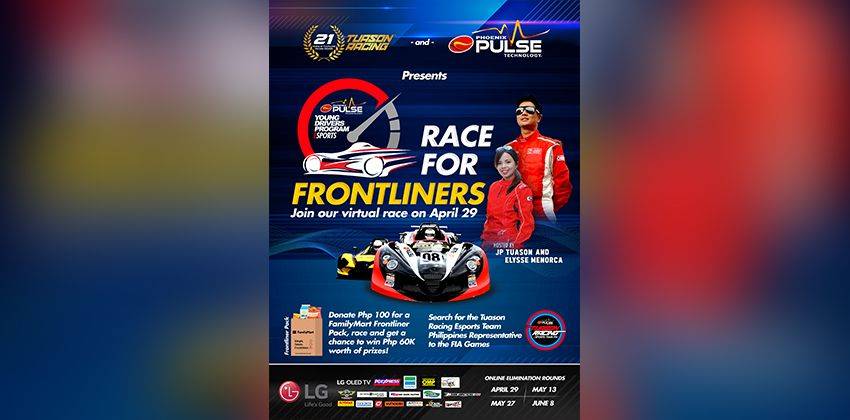 The donation will be coursed through partner non-profit organization Students Transformation and Enrichment for Truth-Values Integration and Promotion (STET-VIP).
Not only does this initiative support the government in promoting staying at home and social distancing, but also opens a platform for aspiring young e-racing talent to explore and join Phoenix PULSE's Young Drivers' Program.
To make things more exciting, big prizes await the winner thanks to the support of global electronics brand LG Philippines. Race Champion Prizes include:
LG High-Definition Television
Phoenix PULSE Fuel Gift Certificate
TopLift Toolset
Tuason Racing Merchandise
Part of the proceeds from the Race For Frontliners series will be donated to Covid-19 efforts.
The program will be hosted by JP Tuason and Nissan GT Academy finalist Elysse Menorca.
Help from home and join in on the action of the second round of Race for Frontliners brought to you by Tuason Racing and Phoenix PULSE Young Drivers Program Esports tomorrow (April 29) at 8PM PHT.
Check out https://www.tuasonracing.com/ for more details.
Also read:
Nissan is Once Again Looking for Fastest Gran Turismo Virtual Racer

Jensen Button Leads Star-Studded McLaren Cast in SRO E-Sport GT Series