Rolls-Royce Launches the Ultra Limited Edition Wraith Luminary Collection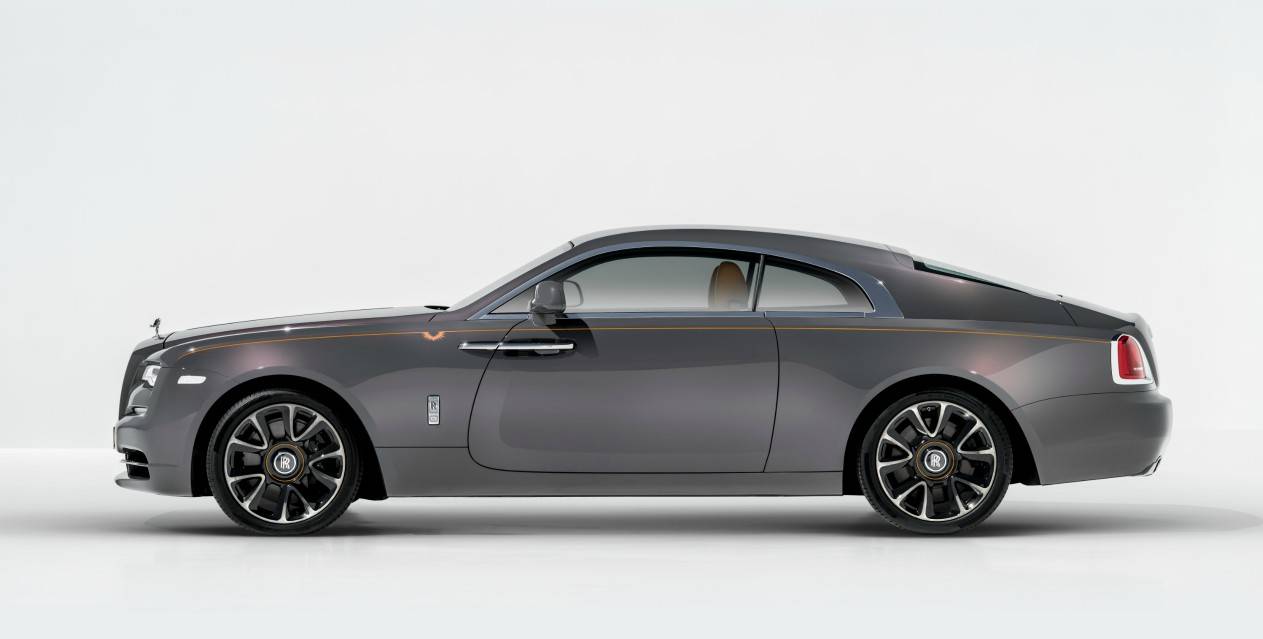 Luxury car brand Rolls-Royce takes the phrase 'limited edition' to new heights with its latest release, the Wraith Luminary Collection. Only 55 of these cars will be made for the British make's customers, immediately joining the highly exclusive ranks of collectible masterpieces produce by the Rolls-Royce Bespoke design team and purchased by the most discerning of car owners everywhere.
The Wraith Luminary Collection showcases a number of new features including an illuminated wooden paneling, a shooting star headliner, stainless steel hand-woven fabric incorporated into the cabin, and a new paint option--Sunburst Grey.
Arguably its most stunning feature, the Wraith's headliner is made up of 1340 hand-woven fiber optic lights, giving the illusion that right above you is the glittering night sky. As an added allure, eight shooting stars fire at random over the front seats.
The car's ritzy nature speaks for itself. Opening the coach doors, you'll be welcomed by illuminated Tudor Oak wood exotically sourced from Czech Republic. A total of 176 LEDs permeate through an intricately perforated design in the unique Tudor Oak veneer. Linked to the shooting star headliner, the Wraith's occupants will immediately find themselves awash in an ambient glow of light at the touch of a button.
The new exterior paint is said to have been inspired by the sun's golden rays. Dubbed as Sunburst Grey, the new paint finish appears flat grey with a little bit of copper overtone. A hand-painted Sunburst Motif coachline adds further intrigue, as does a hand-painted Wake Channel Lines on Wraith's bonnet and pinstripes applied to the wheel centers, each in Saddlery Tan, bearing reference to the colorway of the interior leather.
"Wraith Luminary is a stunning Collection Car," Torsten Müller-Ötvös, Chief Executive Officer, Rolls-Royce Motor Cars, commented. "It speaks directly of our contemporary Rolls-Royce brand--progressive and trailblazing; the pinnacle in hand-crafted luxury. This is a motor car that celebrates visionaries who achieve eminence in their respective fields. Indeed, this collection is for the world's luminaries."
Pricing has not been announced, but since this is a limited edition Rolls-Royce we're talking about, expect to pay an arm and a leg for such a unique and bespoke Wraith.