Say "Ciao!" to the Newest Vespa Primavera S Special Edition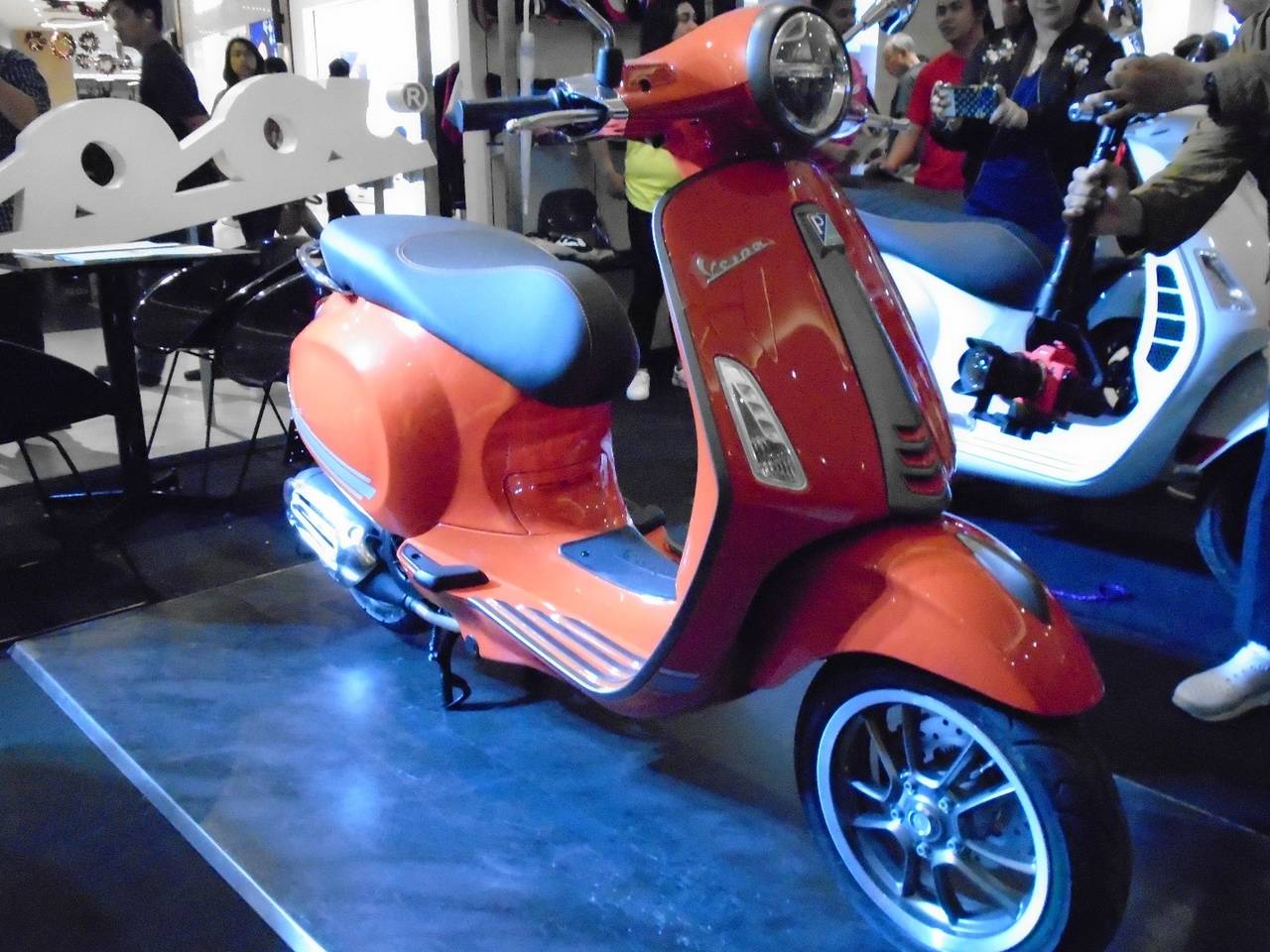 Vespa has just released the newest Primavera S Special Edition. Still trendy and stylish as ever, this iconic two- wheeler has been updated to include better safety, style, and comfort for the rider.
The updated Primavera's 154.8cc engine offers a maximum power of 9.5kW/7,750 rpm and 12.8Nm/6,500 rpm of torque. It follows the same single cylinder, four-stroke engine, equipped with electronic injection and 3- valve distribution. Like its predecessor, the Vespa Primavera S SE, it still comes with 12" wheel rims that provide better stability, safety, and traction on all road conditions. This scooter's die-cast aluminum alloy wheelbase measures at 1,334mm.
The special edition model carries the same elegance and trendy design that the Primavera is known for. Andwhile it may actually be quite similar to the Vespa Sprint in size and features, it wins more points when it comesto affordability--Sprint is P100,000 more expensive than Primavera S SE's P195,000 price tag. More important, however, is that it wins hands-down when it comes to style and making a good impression.
This scooter isn't meant to be hidden in the dark. It needs to be seen. It's trendy, and makes you want to go back to those days when gentlemen (and ladies) really knew how to act like one. It's reminiscent of those days when chivalry wasn't just a fad, but a way of life.
We especially love how they updated the LED headlights and the side mirrors. Rounder compared to the Sprint, the Primavera Special Edition give off a more European vibe to the design. They made it even more interesting by contrasting it with a "tie" on the front shield to add a bit of sporty flair to it.
Now you don't need to go to Paris to feel like you're a sophisticated traveller ready for the next adventure.
Indeed, this well-loved scooter embodies one of the beliefs that this Italian company carries: "If you have a Vespa, you can be yourself without thinking too much, just get on and go wherever you want, when you want."
About Vespa Primavera
The first ever Vespa Primavera arrived in the market in 1968. Primavera, which means "spring" in Italian, was a revolution in and of itself, shaking tradition with a breath of innovation, freedom and youthfulness. Showing bits and pieces of Vespa's flagship 946 model, the Primavera is considered one of the most popular and successful models of the Italian company.