Say Goodbye to Flat Tires with the Michelin Tweel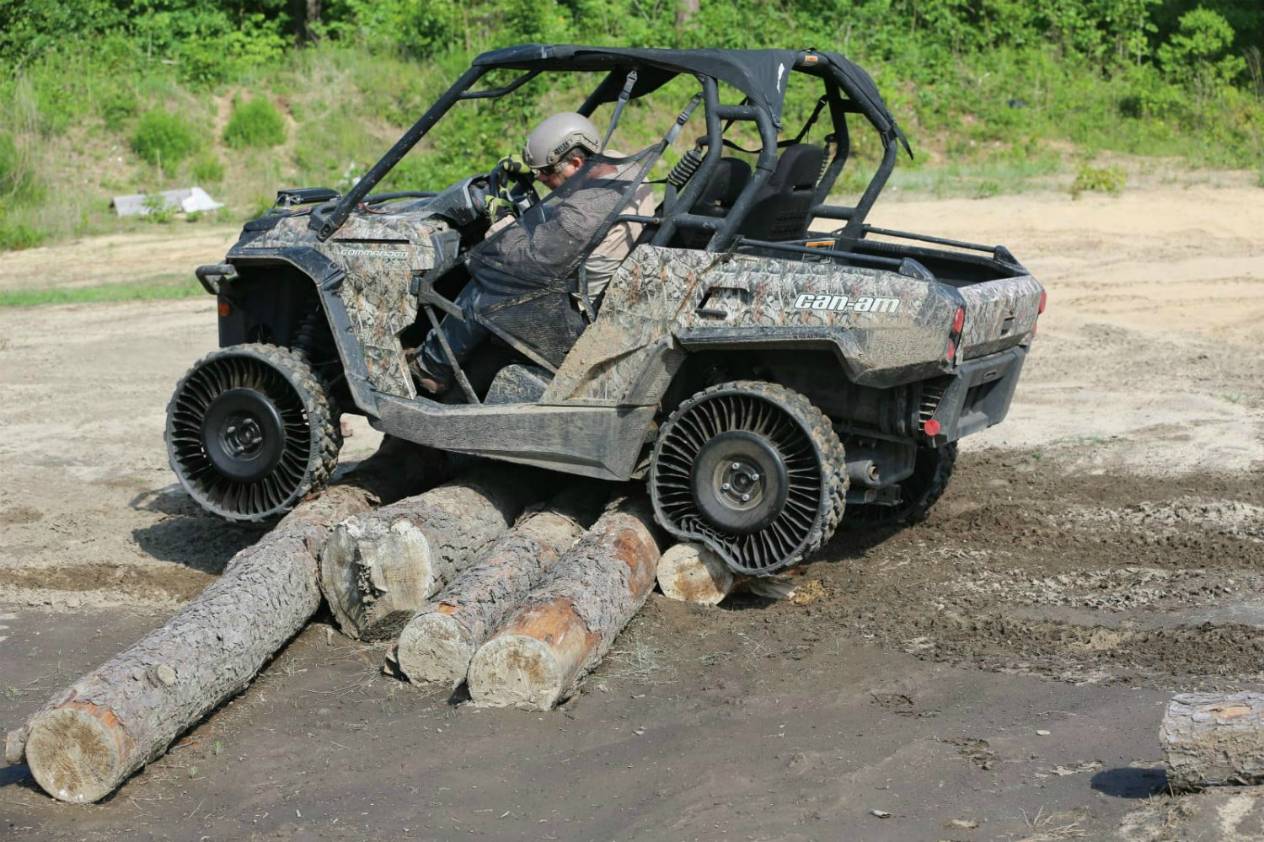 What happens when you cross together a tire and a wheel? You get Tweel--an airless tire created by Michelin. Designed so you'll "never ever get a flat tire again," this innovative technology will be available for all utility vehicles very soon.
This concept tire has been in the works for ten years, and is now ready to take over utility vehicles soon. It's airless and held up with rubber spokes that can adjust to surface terrain. This makes driving over logs, muds, and rocks as easy as batting an eyelash.
What's more, the unique energy transfer it generates between the spokes and tires offer two to three times the wear life compared to normal, rubber tires.
Initially, the Tweel was first developed for light-tactical vehicles for the military. It was then offered commercially for farmers and construction workers as skid steer loaders. Soon afterwards, they became useful to anyone who just wanted to drive in the wild without worrying if their tires will get stuck in the mud somewhere.
The Tweel was even used in film-making, and appeared in hit TV shows like "Westworld."
The 26-inch tweels can be fitted to not more than 2,860-pound gross vehicle weight. But here's one thing you should know: They're quite heavy, much heavier than normal tires. So if you aspire to have your utility vehicle drive you around like you're in a race car circuit, then you'll be sorely disappointed--these tires aren't meant to go faster than 60 kph.
Still, why go faster when you can look cooler? And besides, you don't need to bring in any tools to fix any of those irritating flat or punctured tires.  This means you'll have more space to put in all your camping gear for some fun outdoors.