Senate, Congress Approve Child Safety Restraint Seats in Cars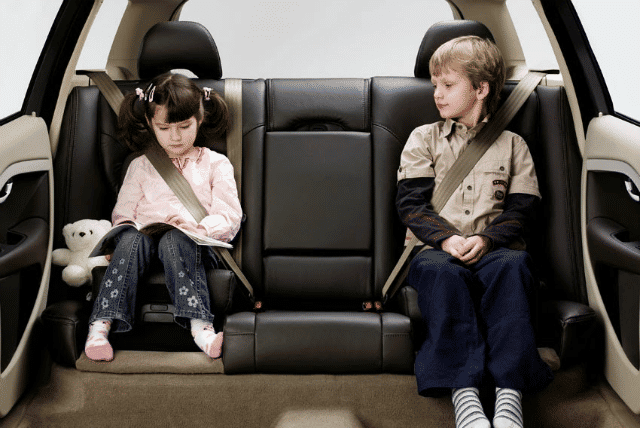 Children who are 12 years old and below will soon be required to sit in a booster seat or a child safety restraint system as the bicameral committee composed of members of the Senate and the House of Representatives recently approved the measure, with no major disagreements on the provisions being pushed by both legislative bodies.
The Senate Committee on Public Services, chaired by Sen. Grace Poe, and the House Committee on Transportation, chaired by Catanduanes Rep. Cesar Sarmiento, agreed to adopt major provisions in the Senate version in less than hour of discussions.
Senate Bill 1971 or "An Act Providing for the Special Protection of Child Passengers in Motor Vehicles and Providing Appropriations Thereof," was filed on August 30 while its counterpart measure in the House of Representatives, House Bill 6938, was passed on February. With both the Senate and House of Representatives agreeing with both measures, the harmonized version is expected to be ratified and be passed into law before the 17th Congress adjourns on June 8, 2019.
The measure provides that "drivers of private vehicles are mandated to secure a child 12 years old and below in a child restraint system while transporting a child on a road, street or highway."
"Child restraint system" refers to a device capable of accommodating a child occupant in a sitting or supine position designed to diminish the risk of injury in the event of a collision or of abrupt deceleration of the vehicle by limiting the mobility of the child's body.
The measure also prohibits children from sitting at the front seat of the vehicles, unless the child is at least 150 centimeters or 56 inches in height and can properly fit in the regular seat belt in the front seat.
In addition to the child safety restraint system, the measure also prohibits children from being left unattended inside a motor vehicle.
Once passed into law, the measure fines first-time violators with PHP1,000, with a second offense at PHP2,000, and third and succeeding offenses resulting in a PHP5,000 fine and the suspension of the driver's license for one year. Furthermore, drivers who are found using a substandard child safety restraint system or those without the PS (Philippine Standard) mark or ICC (Import Commodity Clearance) sticker will also be fined PHP1,000 on the first offense, PHP3,000 on the second offense, and PHP5,000 plus the suspension of their driver's license for one year on the third and succeeding offenses.