Senator Gordon Says 'Doble Plaka' Law Benefits Riding-in-Tandem Victims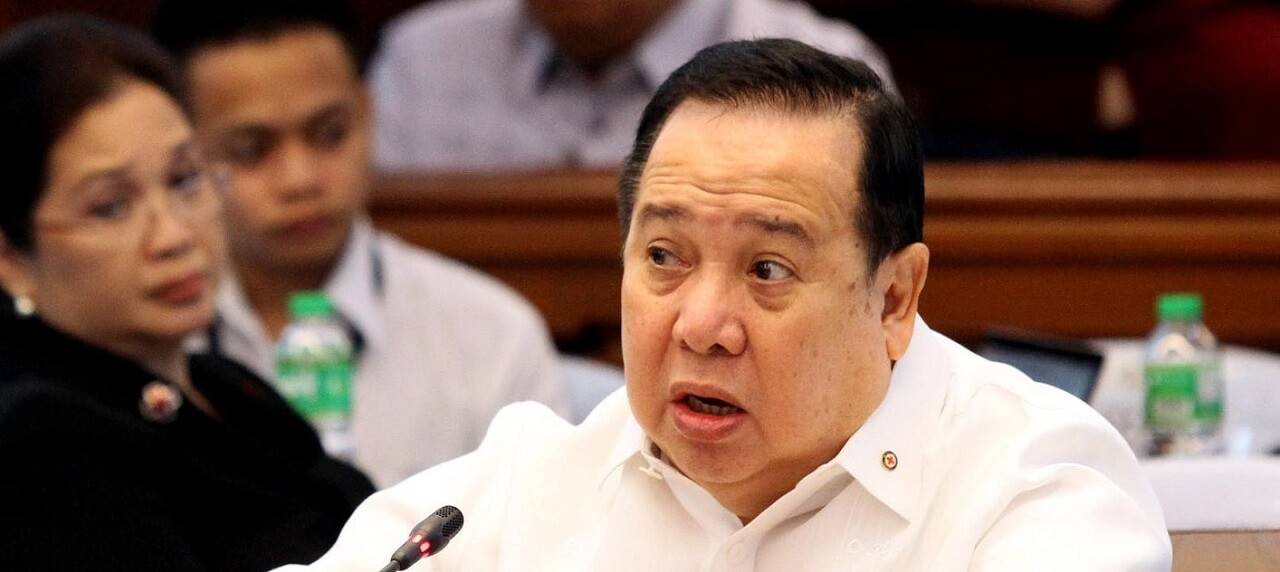 Senator Richard Gordon, principal author of the Motorcycle Crime Prevention Act of 2019, otherwise known as the 'Doble Plaka' law, says that his law will give a chance for riding-in-tandem victims to identify their perpetrators and achieve justice.
Gordon explained that Republic Act 11235 ensures that motorcycle number plates are easily visible, potentially making it easier to make arrests and solve crimes relating to riding-in-tandem.
"We have the motorcycle law to ensure that we curb the still rampaging riding-in-tandem assassinations," Gordon said. "Araw-araw may binabaril, ang purpose ng batas na ito ay para may pag-asa ang tao na kapag may namaril makikita ang plaka nila. May laban 'yung nabaril, may laban na 'yung komunidad whose peace had been disturbed. This is really anti-crime, it will take a big bite out of crime. You know we get used to these killings until it bites us all on our own behind then we will complain."
To ensure that RA 11235 stays its course, Gordon constantly communicates with the Land Transportation Office (LTO) as the agency drafts the rules and regulations for implementing the law.
Gordon also met with LTO representatives last Thursday, July 11, to discuss the design of the plates that ensure they will be readable from a distance of 15 meters.
"Sabi ko, lima lang dapat characters at saka gawin nating isang kulay bawat rehiyon. Halimbawa, 'pag Central Luzon, pula; 'pag Maynila, blue. Parang Subic, color-coded. And you can repeat the numbers once in every region. Because 'pag nilagay mo sa computer 'yan, you have narrowed down the search. Or even if you only get three numbers, you can narrow down the search to a particular color. Intindihin sana akong mabuti because importante 'yan. Pinaguusapan pa namin, we're going to meet with them," he said.
According to police records, riding-in-tandem criminals kill an average of four people each day. Also, out of 4,000-plus motorcycle-related crimes in 2016, only eight cases were solved, for a dismal 0.18 percent of solved crimes. Between 2010 and 2017, a total of 28,409 motorcycle crimes have been reported, of which 46 percent were shooting incidents.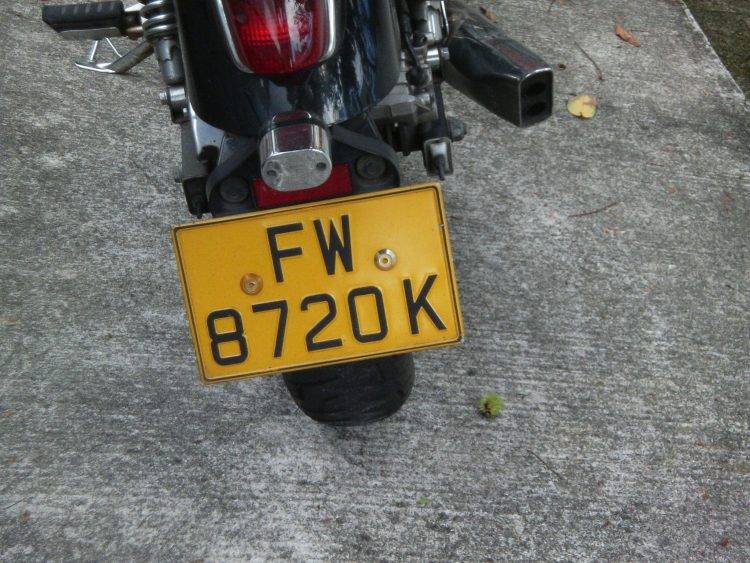 From Wikimedia Commons