Shell, Suzuki PH team up to provide enhanced services for moto riders
Pilipinas Shell Petroleum has recently inked a partnership with Suzuki Philippines (SPH), which is one of the leading motorcycle manufacturers in the country.
With a shared vision to provide efficiency to motorcycle owners and riders, the partnership was forged last month in a signing agreement held at the Suzuki 3S Shop Roosevelt, Quezon City.
Leading the contract signing were Pilipinas Shell Vice President and General Manager for Mobility Randy del Valle, Marketing Delivery Manager of Shell Mobility Arvin Obmerga, as well as SPH General Manager for Motorcycle Sales and Marketing Division Jun Bulot and SPH Motorcycle Marketing Manager Nenuka Guba.
Del Valle expressed elation over the partnership with one of the biggest motorcycle brands in the Philippines.
"The features and services in our Shell stations will be providing extra layers of customer satisfaction to clients who bought Suzuki motorcycles here in the Philippines," Del Valle said.
For Suzuki Philippines' part, Bulot said that the initiative should attract more customers to acquire their offerings.
"Now that we are being challenged by the pandemic, this project is a refreshing step to reward our customers as we all ride ahead in the New Normal. We encourage them to move around on two wheels because motorcycles are economical, efficient and promote social distancing. And we are glad that we are with you (Shell) in this endeavor," he added.
Meanwhile, Guba said, "On our end, we're really happy to be partnering with Pilipinas Shell. One of our thrusts is actually (about) customer relationships, and this project we now have with Shell is something that we are looking at as a customer delighted especially in this trying time."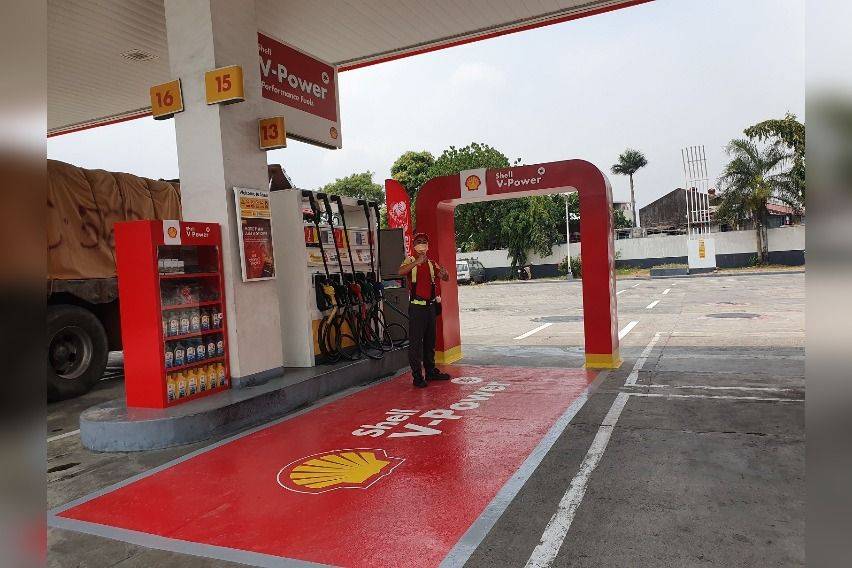 Those who will be purchasing Suzuki motorcycles will receive a free Shell GO+ card, preloaded with 200 points. The Shell GO+ program allows its members to earn and redeem points, and avail of the exclusive perks and rewards in any of Pilipinas Shell's more than 1,000 stations nationwide.
Also, the Shell GO+ program will also accord users discounts for Shell V-Power Fuels, Lubricants and Shell Select snacks and provide access to Shell's free roadside assistance.
"The benefit will go to the Suzuki customers themselves, as they will enjoy the quality products and services from the Shell station," Obmerga said. "Suzuki was one of the top choices for the partnership primarily because of their reputation as a brand," he added.
Suzuki recommends Shell V-Power fuels, because of the Dynaflex technology that assures efficiency and protection to the bikes' engines. This liquid technology is formulated with powerful cleaning molecules to prevent and remove performance-robbing engine deposits.
Aside from that, the formulation is designed to work under the extreme conditions of the fuel intake system, breaking down and cleaning away deposits. As the fuel intake system is kept clean, the engine is assured of better performance.
Moreover, Suzuki bikers can also have their units disinfected and enjoy free maintenance checks in the V-Power Bida Bikers lane available in selected Shell stations. "It is high time for us to give specific benefits for our motorcycle riders, given the support they have provided and their assistance to the economy during the pandemic," Obmerga noted.
Furthermore, Del Valle encouraged riders to take advantage of the dedicated lanes and biker bays. "I do really look forward to the opportunity to inviting all Suzuki motorcycles to visit a Shell Mobility Station. You will really be treated as a guest with an enhanced customer experience. Shell stations will not only provide riders a place for rest and refreshments, but also additional perks to help improve their everyday journeys."
Photos from Pilipinas Shell Petroleum
Also read:
Suzuki PH reveals Ecstar oil line
Pilipinas Shell, Grab PH team up for driver, delivery partners in Cebu
Shell Marilao is brand's first mobility station in North Luzon