Shell Marilao is brand's first mobility station in North Luzon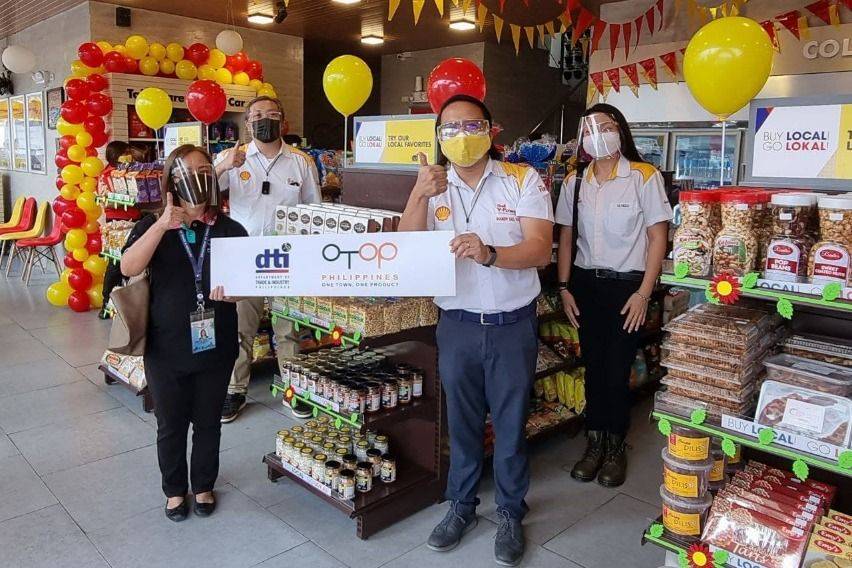 As part of its efforts in championing sustainability, Pilipinas Shell recently inaugurated its first mobility station in North Luzon — specifically in Marilao, Bulacan.
The latest establishment, called the Shell Marilao Mobility Station, boasts "improved features for mobility, sustainable innovations, local enterprises, and customer-centricity at the core of its agenda".
A one-stop shop, the Shell Marilao Mobility Station is where customers can top up, get vehicle maintenance checks at Shell Helix Oil Change+, enjoy motorcycle care and free helmet and motorcycle seat cleaning through the Shell Advance Moto Care Express, get essential items like food supplies through Shell Select and deli2Go, as well as from local partners like Chatime and Farinas that offer various food choices.
Pilipinas Shell Vice President and General Manager for Mobility Randy Del Valle said that the company is recalibrating its gas stations into mobility stations to tap larger market segments by retailing some of the best products and goods in the area.
"While restrictions on mobility during the early phases of the pandemic were crucial to our health and safety, we cannot remain immobile forever. This is why the mobility station is designed to cater to the demands of the times and the evolving needs of the people," he explained.
Pilipinas Shell President and Chief Executive Officer Cesar Romero cited that the pandemic has shown how important mobility is in everyone's lives. "It kept some jobs and businesses afloat during a volatile period by expanding in new and innovative ways," he said.
Romero said that the strategic locations of Shell Select Stations like Marilao will help the region's offering be known beyond its boundaries. "From 85 percent uniform and 15 percent discretionary products, we flipped it around today to include 15 percent mandatory and 85 percent discretionary products or what is relevant for the community," he added.
Pilipinas Shell Non-Fuel Retail Manager Rolyn Tomarong also affirmed Shell Marilao Mobility Station's role in the larger entrepreneurial ecosystem.
"We do not exist within the confines of this site alone, but as part of a wider community. This is an exciting opportunity to use the Shell Select platform to serve more people and provide livelihood to the community. Some of the non-food products from Bulacan that we promote are native fans and bags, home furnishings, handicrafts and jewelry," Tomarong shared.
The products that Shell Marilao Mobility Station offers are also aligned to the One Town One Product (OTOP) program of the Department of Trade and Industry—thereby supporting local micro, small, and medium enterprises (MSMEs). For the newly-launched station, it already has 100 OTOP-accredited partner-suppliers.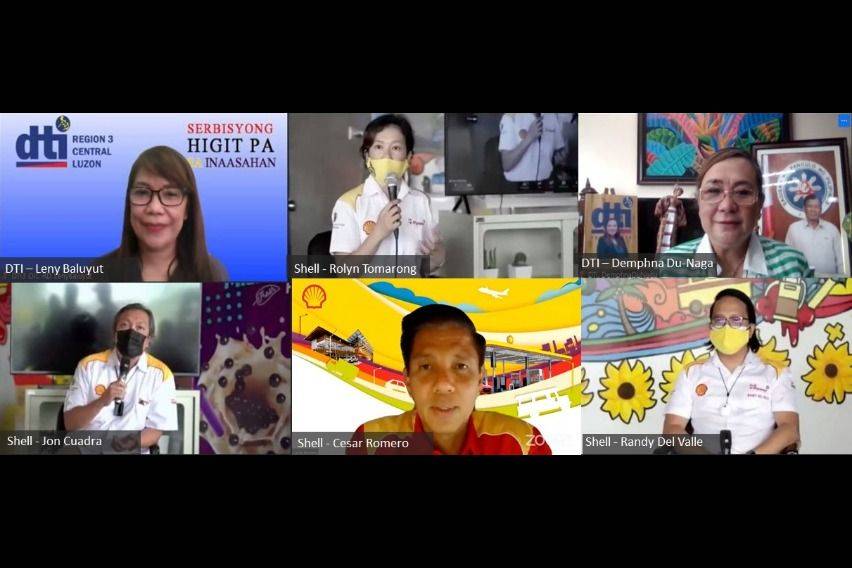 DTI Secretary Ramon Lopez described the Shell Marilao Mobility Station's program as a "meaningful project" as many MSMEs are being supported by it.
"Mabibigyan ng platform ang ating mga OTOP-reneurs (the OTOP-preneuers will be given a platform because of this). This partnership shows the spirit of bayanihan in times of crisis. It's one way to build back better for a post- pandemic future," Lopez was quoted as saying.
Marilao City Mayor Ricardo Silvestre welcomed the opening of the Shell Marilao Mobility Station, saying that it is a "big help to the community mainly due to the livelihood opportunities it could provide to the locals."
Environmental-wise, the Shell Marilao's pavement was built using Shell Bitumen FreshAir, to reduce the emissions associated with asphalt-laying—which is the equivalent of reducing 40 cars' worth of NO2 per kilometer of asphalt laid annually. It is also equipped with rain catchers and solar panels, and walls made of eco bricks or reusable building materials made out of plastic bottles.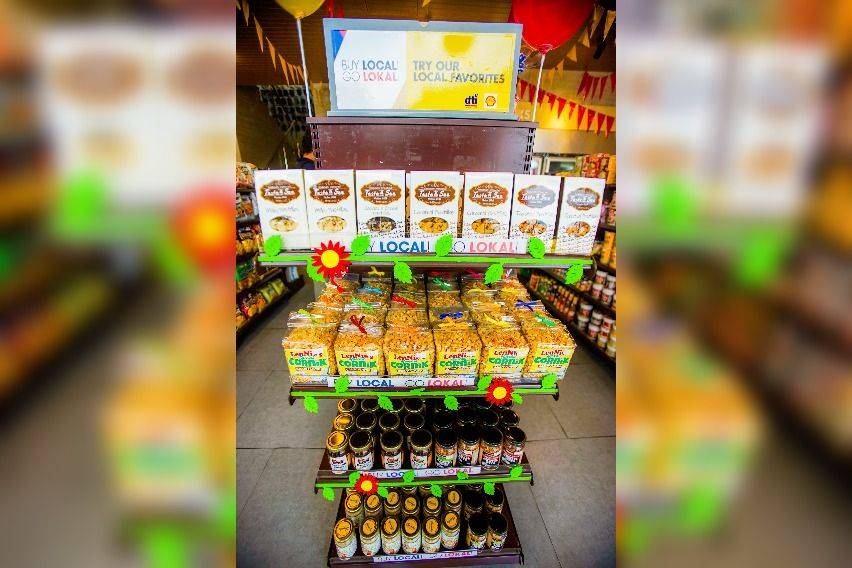 Pilipinas Shell's integrated retail offer ensures that the mobility stations are also one-stop shops fully equipped with clean restrooms, car service centers, automated teller machines (ATMs), and various food establishments which specialize in a variety of delectable and pocket-friendly food options for the convenience of the customers.
Photos from Pilipinas Shell
Also read:
Pilipinas Shell lights up dark Batangas road
Pilipinas Shell, Grab PH team up for driver, delivery partners in Cebu
Pilipinas Shell puts up first retail station out of upcycled plastic waste in Bulacan