Pilipinas Shell puts up first retail station out of upcycled plastic waste in Bulacan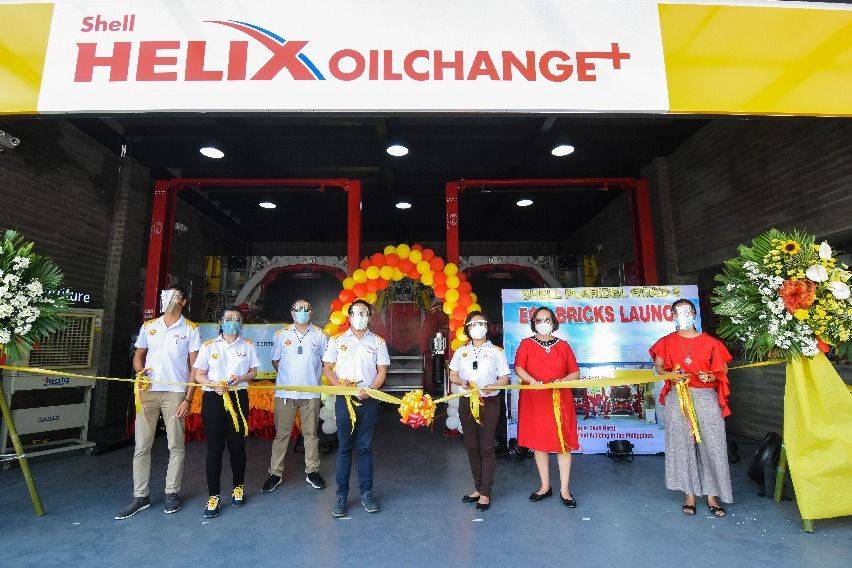 Pilipinas Shell has opened their world's first retail station made from eco-bricks created from upcycled plastic waste.
In partnership with Green Antz Builders, Pilipinas Shell has put up such feat as they built a Shell retail station in Plaridel, Bulacan—the first for the whole Shell global group. In putting up the said station, some 26,512 eco-bricks (upcyling to 1,200 kilograms of plastic waste) were utilized for the project.
These products were sourced from Green Antz's Plaridel eco-brick hub, from various waste management sources, including those from Malolos, Plaridel, Pulilan, Baliuag, and San Ildefonso local governments with the help of Plaridel's chief eco-brick proponent Jocell Vistan.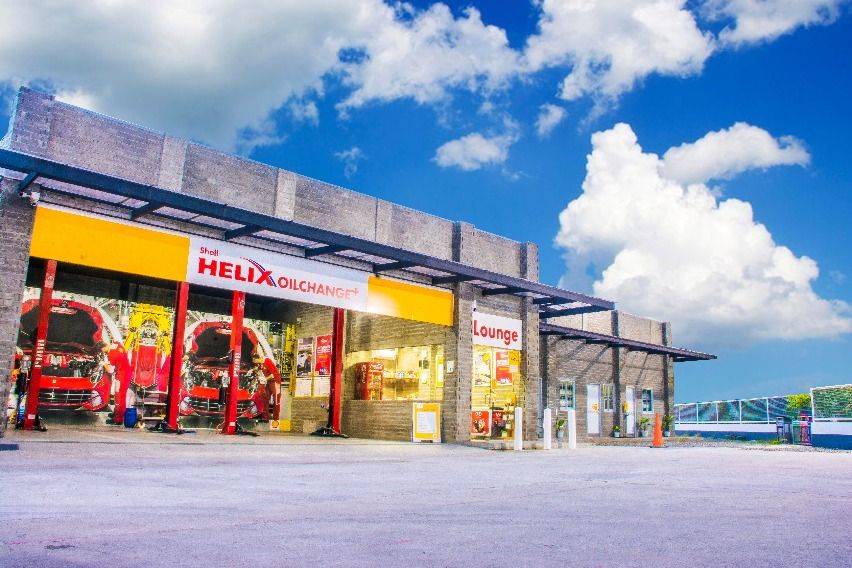 Pilipinas General Manager and Vice President for Shell Mobility Philippines Randy Del Valle said that the latest initiative is more than just reducing carbon footprint.
"This past year has been all about accelerating our transformation to do better in our financial, social, and environmental dimensions. At Shell, we believe that this milestone station will not only help us reduce our carbon footprint and meet our ambition to reduce, reuse, recycle waste, but also set a precedent for smarter and cost-efficient station design," Del Valle was quoted as saying.
These by-products, Green Antz CEO Engr. Rommel Benig said, are more than recycled materials as they also initiate commercial value from waste materials.
"We call it urban mining. Instead of getting all the resources from the environment, we just look around and source for plastic waste," Benig said. "In fact, we're not calling it waste, we're calling it a resource."
Although admitting that the eco-brick is more expensive than the common brick that we know of, Benig said that using such can cut down the overall price of construction and production as the alternative bricks are more compact than conventional hollow blocks so less is needed for a build, and up to 5 times stronger.
Aside from that, it also has greater insulation, which in the long run can drastically reduce energy consumption—which could result to lower financial costs and environmental impact.
Earlier, the second-largest fuel retail network in the country (now at more than 1,100 in total) has started slowly turning its fuel stations into community hubs as they target to provide more opportunities for interaction aside from being just an oasis for motorists.
"Every retail station has a social cause, but very few of our customers know that," Shell Country Chairman Cesar Romero was quoted as saying. "We aim to contribute to society in the advocacies that we adopt and promote onsite, and by creating a gathering place where people can safely connect, while properly observing COVID protocols, and learn from each other."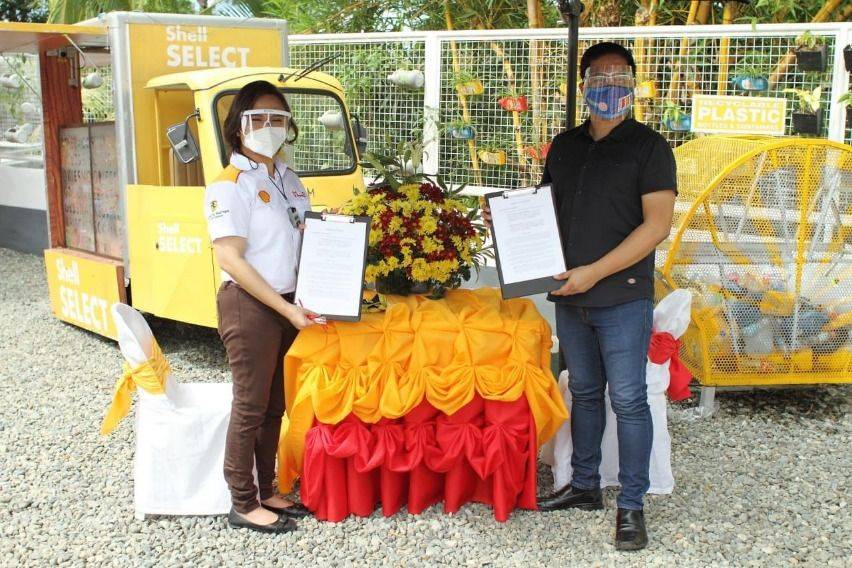 Further, Shell is also collaborating with Green Antz through its social development arm, Pilipinas Shell Foundation, Inc. (PSFI) to set up an eco-brick manufacturing hub in Cagayan De Oro in their bid to help curb waste in Macajalar Bay, while giving Macabalan Wharf Porters another source of livelihood.
"We're seeing a very good trend now. A lot of awareness is being created and more and more companies and organizations are really getting involved in this now. This was not the case five, six, or seven years ago. So, we are excited about the future, where everybody is more environmentally responsible," Benig said.
"We cannot do it alone, neither the government nor the private sectors. But if we combine forces, we have a very good fighting chance to address the problem."
To note, Shell is a member of the Alliance To End Plastic Waste, an alliance of global companies including chemicals and plastic manufacturers, consumer goods companies and waste management companies, along with the World Business Council for Sustainable Development. It has committed $1.5 billion over the next five years to end plastic waste in the environment.
Photos from Shell Philippines
Also read:
Shell Philippines bounces back by giving back
Shell opens new import facility in Subic