Someone Left a Motorcycle Outside Army HQ, Troops Were Sent In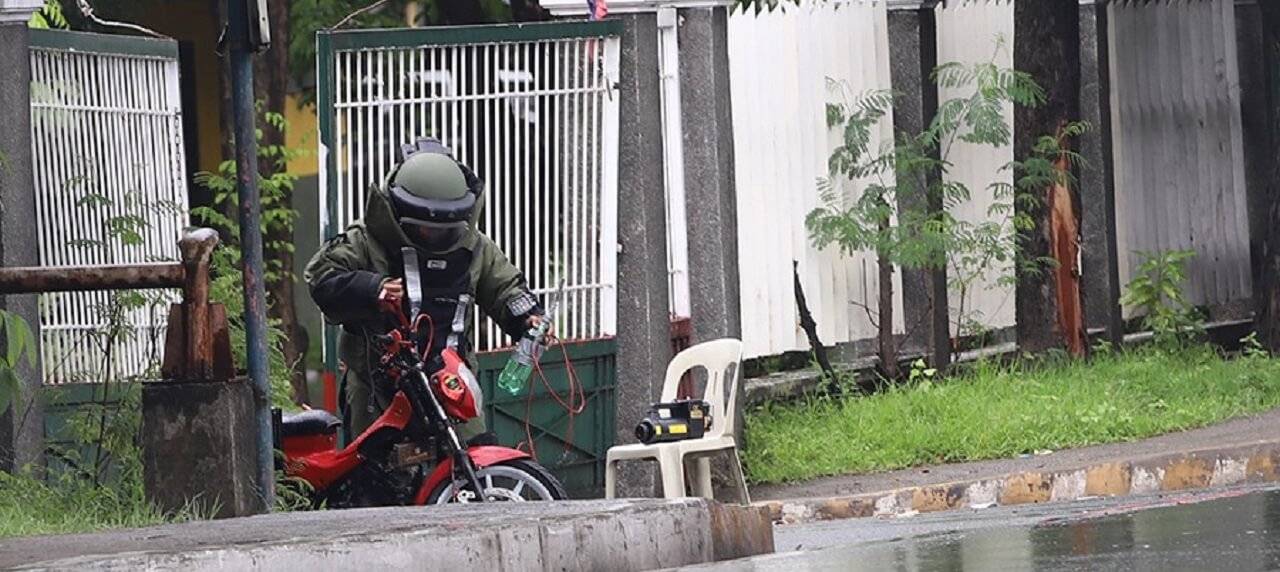 An abandoned red motorcycle was discovered at the gate of the Philippine Army (PA) Wellness Center along Lawton Avenue at Fort Bonifacio, Taguig on Wednesday, July 17, causing alarm to military personnel.
Military police and bomb-sniffing dogs were brought in to inspect the abandoned motorcycle for explosives. Later, the Explosives and Ordnance Unit of the Philippine National Police and the PA conducted a water disruption test after the dogs confirmed the presence of trace elements of explosives.
The water disruption did not yield any explosion.
"As part of precautionary measures, soldiers from the Military Police Battalion immediately cordoned the area while military working dogs of the K9 Battalion were deployed to determine if there are explosives attached to the said motorcycle," PA spokesperson, Lt. Col. Ramon Zagala said later during a press briefing.
Zagala praised the alertness and vigilance of the troops as well as their quick response to the situation.
"Our troops' vigilance and alertness enabled our concerned units to quickly respond with appropriate actions," Zagala added. |We will support the investigation of the PNP as to who abandoned the motorcycle. Rest assured that your PA will always be on guard and we enjoin our citizens to remain vigilant and report such suspicious activities to the authorities."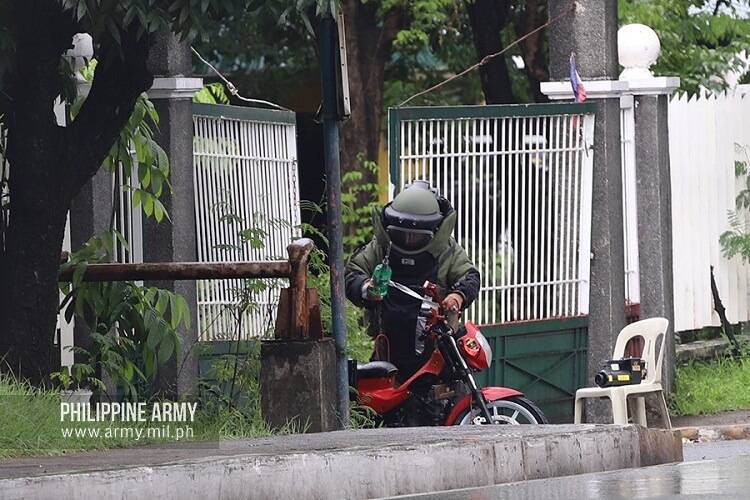 ©army.mil.ph