Soon to rise: Suzuki Auto San Pablo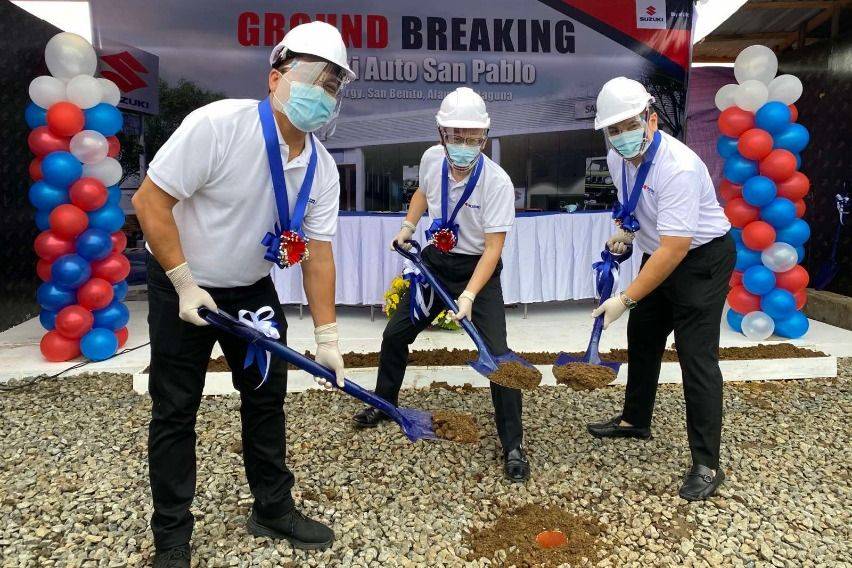 The local distributor for the Japanese compact car maker Suzuki remains committed to its dealership expansion program as they have just recently broke ground on the site where the Suzuki Auto San Pablo will soon rise.
Designed to cater to the customers in the Region 4-A, Suzuki Auto San Pablo is being built despite the limitations brought on by the Covid-19 pandemic.
Located at Lot No. 2A Brgy San Benito Alaminos, Laguna, Suzuki Auto San Pablo, the upcoming Suzuki 3S dealership, is part of the Gateway Group, which also manages and operates Suzuki Auto Palawan under its wing.
Spearheading the ceremonial ground breaking are Suzuki Philippines (SPH) General Manager and Vice President for the Automobile Division Keiichi Suzuki and Gateway Group Vice President Martin Arancon.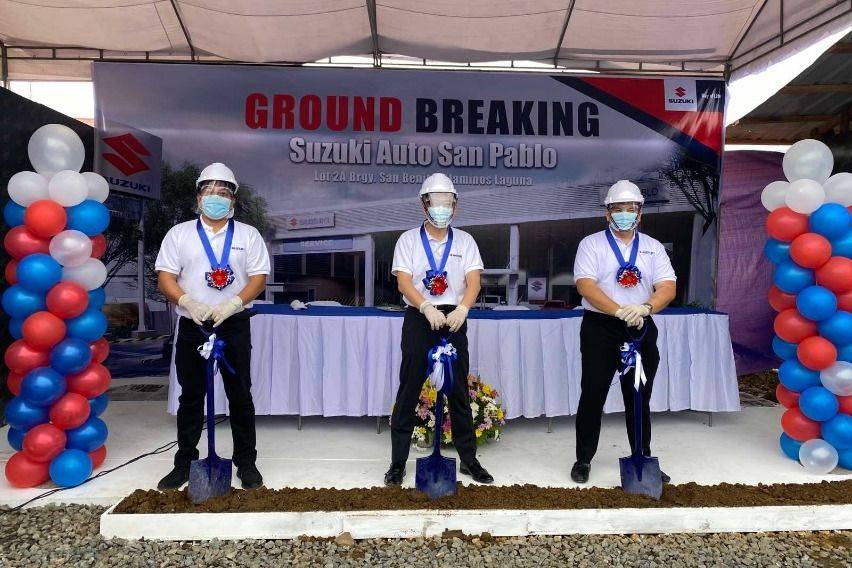 Suzuki, for his part is elated with the latest product of its partnership with the Gateway Group.
"We, in Suzuki Philippines, are delighted that we will now be able to be more reachable to our customers in San Pablo, Laguna and champion the Suzuki Way of Life! As we commemorate the ground breaking of Suzuki Auto San Pablo, we extend as well our gratitude to our customers who make us part of their lives, and those who are looking into choosing Suzuki vehicles. We will continue to strive to do better in what we do for as we look forward to achieving new and memorable ceremonies in the bright future ahead," Suzuki was quoted as saying.
As a Suzuki 3S dealership, the Suzuki Auto San Pablo, which sits on a 3,400 square-meter lot area, will display the six units from Suzuki's line of vehicles, with five service bays ready to cater to the aftersales needs of customers.
"We are looking forward to welcoming our customers from San Pablo, Laguna and those from nearby communities in our 3S dealership. With excitement and optimism, we remain proud to be part of the Suzuki community and dealerships as we continue to expand further in Luzon after the continued success of Suzuki Auto Palawan," Arancon for his part, noted.
Recently, SPH held a virtual dealership opening for its Marikina showroom. Such initiative serves as testament to how SPH has quickly adapted to the changing times by way of utilizing available digital resources for everyone's safety and convenience.
Currently, SPH has a total of 74 dealerships across the country.
Photos from Suzuki Philippines Inc.
Also read:
Suzuki PH brings its vehicles to your home for a test drive
Suzuki vehicles now available thru Lazada