Suzuki PH brings its vehicles to your home for a test drive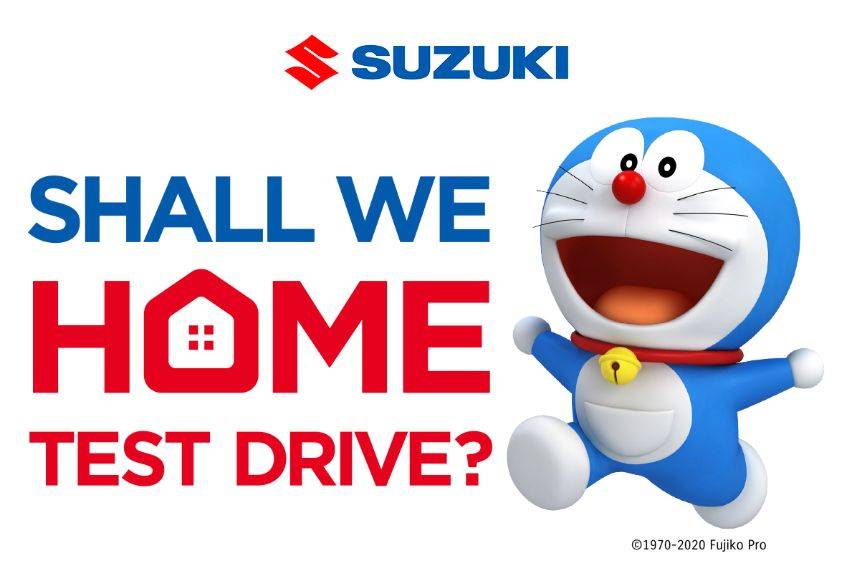 Many car manufacturers are now offering digital showrooms to reach out to potential car buyers and adhere to the safety precautions set by the government to curb COVID-19. While this practice gives potential buyers a full view of the vehicle they're eyeing to purchase, it still lacks the personal touch provided by actual showrooms.
Suzuki Philippines Incorporated (SPI) is taking the extra mile to reach out to its customers and keep that all-important personal touch present by bringing the test drive units right to their customer's doorstep with the Shall We Home Test Drive.
Customers may book home test drives at https://auto.suzuki.com.ph/test-drive and await their booking confirmation. Choose from Suzuki favorites such as the Ertiga, Swift, Dzire, Ciaz, Celerio, APV and all-new Carry to find which suits your needs.
Aside from these well-loved vehicles, upmarket models such as the All-New XL7, All-New S-Presso, the New Vitara, and Jimny are available for test drives, too.
However, you can only book one vehicle model per day.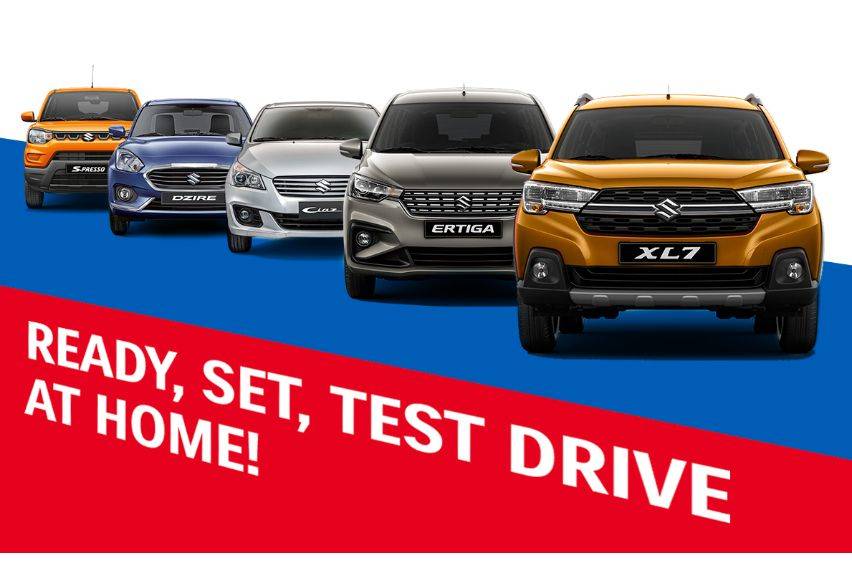 Recently Suzuki PH launched their guidelines (dubbed as SMART guidelines) to be implemented in all Suzuki dealerships nationwide.
SMART is to remind their employees and customers to:
Sanitize Thoroughly,
Maintain Safe Distancing,
Adhere Strictly,
Reach People Online, and to;
Think Positive.
According to SPI, these initiatives will be followed in the Shall We Home Test Drive service, assuring customers that every unit's interior will be disinfected and properly sanitized before and after the activity.
During the actual test drive, only one person will be allowed in the vehicle together with the Sales Executive seated at the back row of the car to maintain a safe distance from each other and abide by general social distancing rules.
In a statement, Suzuki Philippines noted that "The Shall We Home Test Drive is one of the many steps" the company will take to ensure it continues to "remain in touch with their customers, offer convenient and efficient ways to provide their services, and most importantly, champion the Suzuki Way of Life" while adapting to a new normal scenario brought by the pandemic.
"Through this program, Suzuki hopes to inspire the community as well that although we are faced with trying times, there are still ways to live life and strive to do more every day. Indeed, Suzuki would always be happy to be part of the community's journey in moving forward and bouncing back," the company said.
Photo/s from Suzuki Philippines
Also read:
Suzuki vehicles now available thru Lazada
PH is First Outside Manufacturing Country to Serve S-Presso