Standard Insurance Shares Love for the Sea with Chairman's Cup Regatta
Top non-life insurer Standard Insurance shows its love not just for our possessions but of maritime life as it took part in the Chairman's Cup Regatta 2019.
The inaugural Chairman's Cup Regatta was organized by the Subic Sailing Club.
Subic Sailing Club Executive Director Zedrik Avecilla said that the inaugural Chairman's Cup Regatta provides a platform that "enhances the standards of regattas to foster camaraderie among sailors and showcase the natural prowess of Filipinos as sailors and seafarers."
"The event commends the leadership of the Subic Bay Metropolitan Authority (SBMA) who have been playing an important role in helping transform Subic Bay as one of the premier yachting destinations and become a global sports tourism playground for Grand Prix keelboats in Asia, with Atty. Wilma Eisma currently holding the position of Chairperson and Administrator of SBMA," Avecilla noted.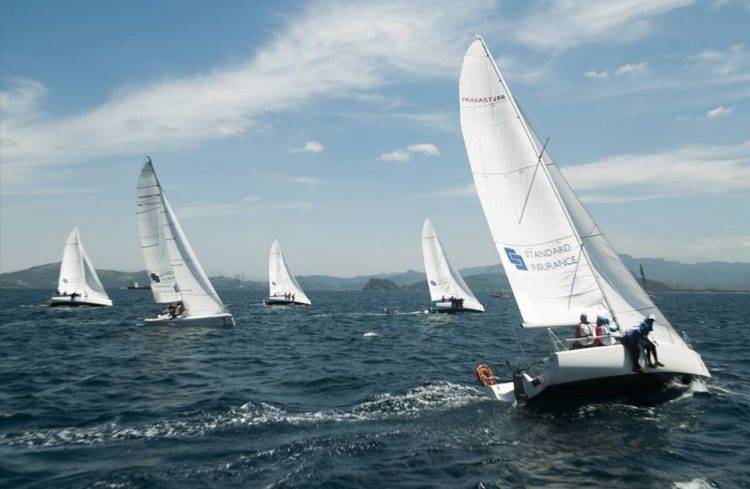 Formerly known as the Commodore's Cup Regatta, the race was inaugurated as the Chairman's Cup Regatta after being run successfully for a decade.
Standard Insurance soon found its way to the heart of the ocean as Ernesto 'Judes' Echauz, group chair of Standard Insurance, is a fellow lover of the deep blue.
"Standard Insurance has been an avid supporter of Philippine Sailing Association, led by its president Ernesto 'Judes' Echauz, group chairman of Standard insurance and skipper of the Standard Insurance Centennial 5, composed of current and former national athletes who have won several sailing competitions in Asia," Avecilla explained.
Those who sailed with Echauz, Avecilla noted, will be representing the Philippine in the upcoming South East Asian Games happening at the end of this year in Subic Bay.
The Chairman's Cup Regatta is part of the M1 Freedom Party held last May in Subic.