Subaru Apologizes for Unfortunate Acronym at 2020 Singapore Motor Show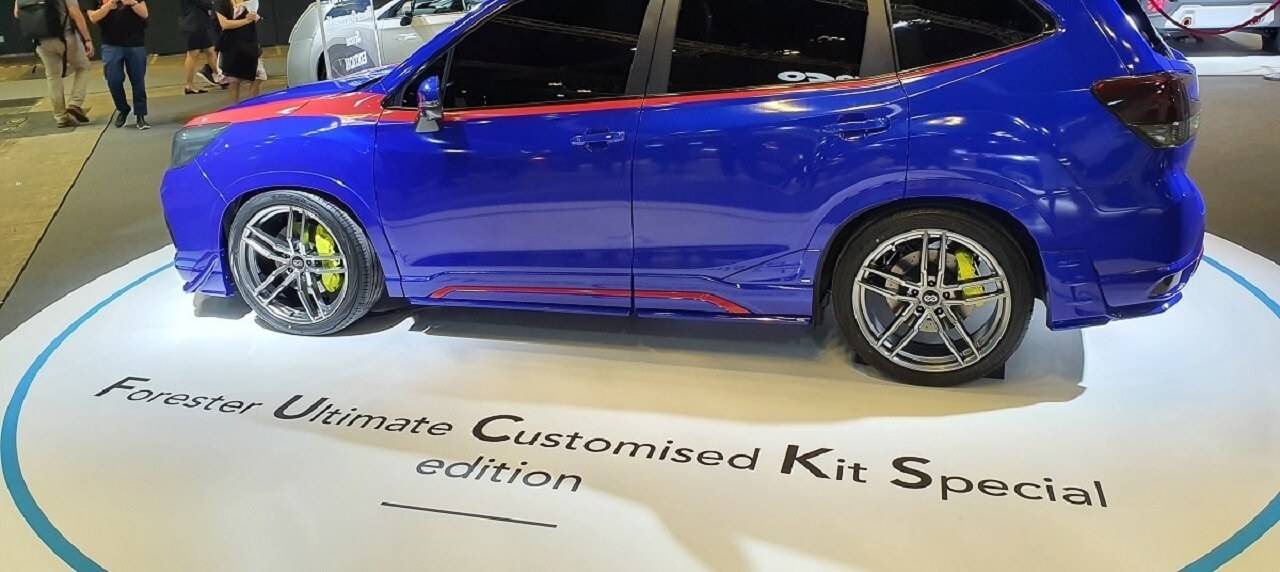 Whether it was the intentional joke of a prankster or not, Subaru is desperately trying to save face for a booboo that occurred at the recently concluded 2020 Singapore Motor Show. At the event, Subaru had a Forester SUV on display that was labeled 'Forester Ultimate Customized Kit Special edition,' the acronym of which has elicited plenty of responses from the online world, from the humorous to the serious.
©twitter.com/labergee
Automotive news site The Drive managed to get a copy of the apology letter that Subaru of America (SOA) sent to American auto dealers, claiming that the company had nothing to do with the display's name nor its offensive acronym.
Here is the content of the letter in full, courtesy of TheDrive.com:
"Dear Retailer:
Yesterday afternoon we learned about an unfortunate situation related to the name given to a special edition Forester by the independent distributor in Singapore. We want to make sure that you and all of your customers know that Subaru of America, Inc. (SOA) and Subaru Corporation (SBR) had nothing to do with this.
We apologize for any negative feedback this may have caused. SBR has had the name removed from the car at the Singapore Auto Show. We work very hard to build a strong brand image for this company and the naming of this vehicle in no way reflects the values and standards we hold true. Furthermore, we will always do our best to protect our brand's integrity.
This vehicle was created by the distributor for the Singapore Motor Show and it goes without saying that this car will not be available in the United States market."
Below is how the display looked after Subaru had the name removed.
©twitter.com/bryanbma
Many netizens who saw the humor of the situation noted the serious tone of Subaru's apology and urged the car manufacturer to lighten up.
The new Forester Ultimate Customized Kit Special edition is solely available in Asia and features custom wheels, lowered suspension, a unique royal blue color with red trim exterior and a suede leather interior with STI logos on the seats. No word yet from Subaru on what the replacement name will be.