Suzuki Offers Exciting Promos for Upcoming XL7, S-Presso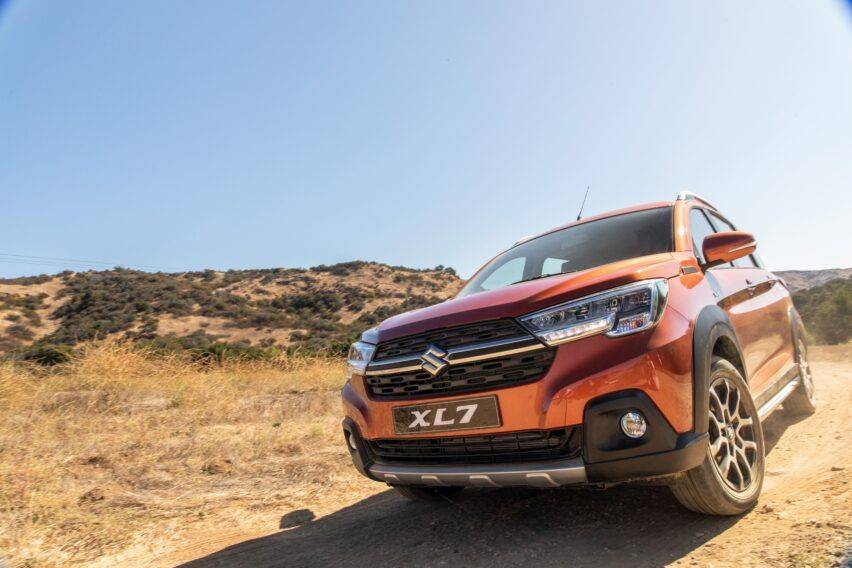 We have already reported that Suzuki Philippines, the pioneer compact car distributor is set to introduce the XL7, and the S-Presso.
And with all the hullabaloo for the forthcoming models, they are riding the waves of opportunity as they are dishing out exciting offers for the two vehicles.
Expressing confidence on the two, SPI claimed that the new vehicles are "set to exceed the expectations of the modern Filipino family and those who appreciate quality driving experience that cater also to their wants, and not just their needs."
The XL7 features a bold face and front fenders with garnish that creates a bold and robust styling for the handsome SUV.
The model is powered by a 1.5-liter K15B engine and has enough room for seven passengers with just the right leg room even in the third row leaving everyone at ease during long drives, not to mention its flexible seating arrangements.
Luggage space is not a problem as you can feel free to take both big and small luggage with a capacity of 153 liters.
Reserve from March 1-18, 2020 and get a discount of P30,000 from the Php1.068 million price tag.
Meanwhile, the S-Presso "champions the perfect fusion of a bold and practical design that takes after Suzuki's classic SUV trademark look", making the S-Presso a sight to behold that makes heads turn with its athletic profile and tall powerful stance.
Inside, the 1.0-liter S-Presso is just as impressive as its exterior profile with its high seat position, providing comfort and convenience in every drive with ample luggage space.
Get the S-Presso for Php518,000 and with an early reservation promo from March 1-18, 2020, customers may avail the P15,000 discount with just a down payment of P5,000.
Visit any of the 77 Suzuki dealerships nationwide to avail of this promo. For more details, visit www.suzuki.com.ph.
Also read: