Suzuki PH Opens Premier 3S Shop in Zamboanga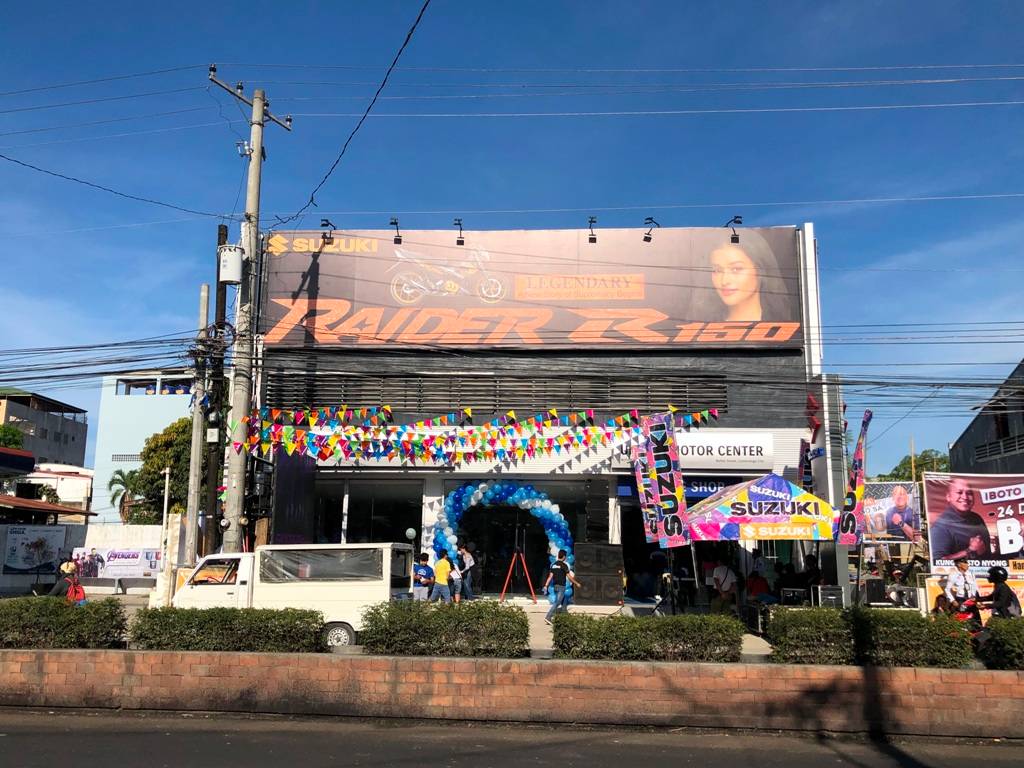 In celebration of the 19 years of strong partnership, Suzuki Philippines, in partnership with Unique Motor Center, has recently put up the first 3S Shop in Zamboanga City.
Suzuki motorcycles seem to have a bailiwick in Zamboanga City, through Unique Motor Center has proven track record.
According to its data, 22 percent of Suzuki sales are from Unique Motor's multibrand shop.
This figures yielded to the decision to put up a Suzuki 3S Shop under its banner to increase the market share and further promote the Suzuki brand in the area.
The latest UNIQUE-SUZUKI 3S Shop in Zamboanga City branch is a two-story shop measuring 389 square meters.
The 3S in Suzuki 3S Shops means Sales, Spare Parts, and Service. Suzuki is committed to provide optimum customer satisfaction by offering value-packed motorcycles, Suzuki Genuine Parts, and excellent service manned by competent personnel. All of these are packed in the store which is designed tastefully emanating Suzuki's innovation.
The 3S shops is where Suzuki customers can acquire Suzuki motorcycle units and thus good relationships are built.
The shop is ensured to have a comfortable and clean space where customers can completely relax and enjoy.
All Suzuki 3S Shops are also accessible and have high visibility with a good and safe condition.
The showroom is designed to have a wide open space wherein visitors can watch the working scene of the service shop through glass partitions. Its basic design concept is based on the colors white, black, orange and blue to present a highclass atmosphere.
The shop hosts the latest line-up of Suzuki's fashionable and stylish motorcycles, from scooters--Skydrive Sport, Skydrive Fi and the Address--to backbone--GSX-R150, GSX-S150 and Gixxer Fi and business model GD110--to the well-loved underbones--the Raider R150 Fi and Carburetor, Shooter 115 Fi--and the No.1-selling Underbone Leisure motorcycle, the Smash Stylish Colors.
It also features the brand's latest campaign--'Suzuki, Para sa Lahat ng Trip Mo'--featuring the country's hottest young icons in Liza Soberano and Enrique Gil.
On top of the existing deals and freebies, Unique Motor Center and Suzuki are giving opening treats to their first customers by offering a free helmet and a half sack of Rice.
Gracing their event were Zamboanga City Administrator Apple Go, Unique Motor Center's Jose and Arlina Diu, Vice President Emmanuel Diu as well as Suzuki Philippines, Inc. General Manager for Motorcycle Sales and Marketing Jun Bulot and Senior Regional Sales Manager for Mindanao Joel Martin.
[gallery size="vw_two_third_thumbnail_no_crop" ids="58789,58784,58790,58786,58788,58785">