Suzuki Releases Three Packages for the V-Strom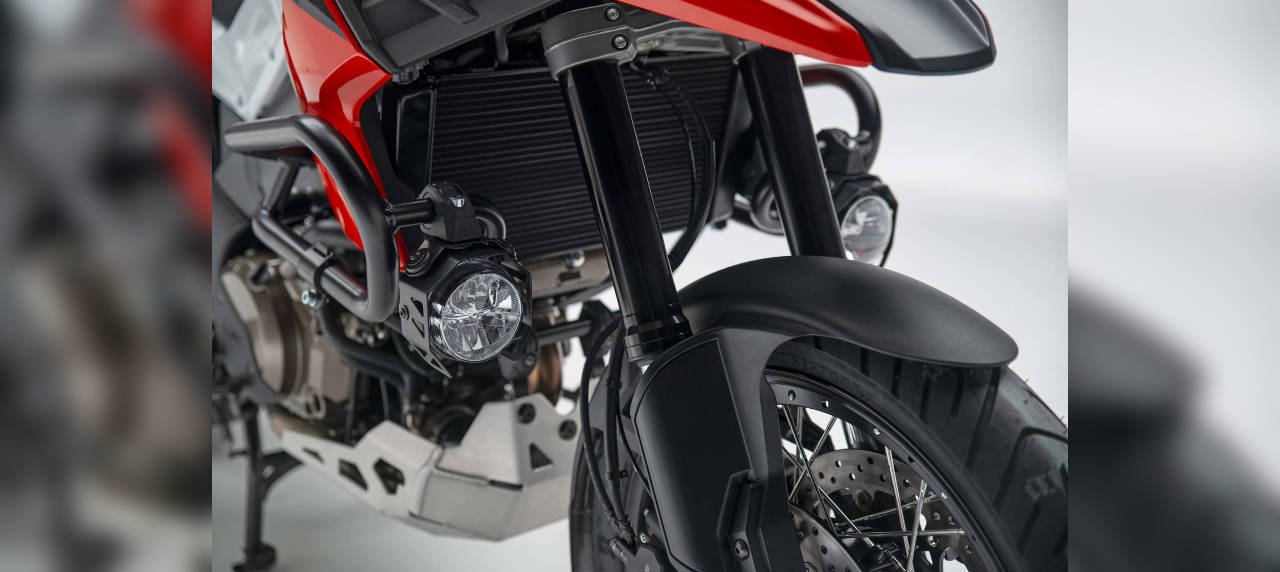 Although the highly anticipated Suzuki V-Strom will not be released until March, Suzuki has announced three new accessory packs ahead of the bike's arrival.

Suzuki will release two variants of the V-Strom, the V-Strom 1050 and V-Strom 1050XT. Both variants are equipped with an updated version of Suzuki's 1037cc, 4-stroke, liquid cooled DOHC engine, and a wet, multi-plate type clutch. Both bikes also get a three mode traction control system, and three selectable engine power modes.

While it is unclear yet if the V-Strom 1050 and 1050XT will be released in the Philippines, there are currently four other V-Strom models available locally: the V-Strom 1000XT ABS, the V-Strom 650XT ABS, V-Strom 1000 ABS, and the V-Strom 650 ABS.

Going back, the Suzuki V-Strom 1050XT will have an enhanced electronics package, which will have Suzuki's Intelligent Ride System (SIRS), which, with a six-axis inertial measurement unit (IMU) at its core. It also includes lean angle-sensitive ABS with two settings, linked brakes that can detect and adapt to load and inclines, plus hill hold control and cruise control.

Explore Pack
The Explore pack equips the V-Strom 1050XT with a
three piece full aluminum luggage
, engine bars, LED fog lamps,
aluminum bash plates
, and heated grips. The Explore package is ideal for drivers who like to take their bikes
off road
and conquer rougher terrain. The package is priced at £2,499 (Php 166,000), saving the driver about £626 (Php 42,000) if the items were to be bought individually.
Tour Pack
The Tour Pack is perfect for customers who want a
hassle-free weekend away
. Equipping the bike with a three piece full aluminum luggage will cost the driver about £1,299 (Php 86,500), saving the driver about £316 (Php 21,000) over the cost of the individual items.
Adventure Pack
For customers who want a
less flashy storage solution
, the Adventure Pack is the way to go. Perfect for city driving, the Adventure pack equips the V-Strom 1050 with a spacious
55 liter top box
and a center stand for £549 (Php 36,500), saving about £115 (Php 7,650) with the purchase.
"We know a lot of owners want to add a personal touch or tailor their V-Strom to their specific needs, and by offering three different accessory packs that is now not only easier but also more affordable, too. The packs can also be
fitted at the point of sale
, meaning they can be included in any finance deal and benefit from the same three-year warranty we offer across our range," comments Ian Bland, Suzuki GB's national motorcycle marketing manager.
The Explore pack and the Tour pack are available for both the V-Strom 1050 and V-Strom 1050XT models, while the City pack is only offered on the V-Strom 1050.