Tacloban Deploys 20 More Solar Jeepneys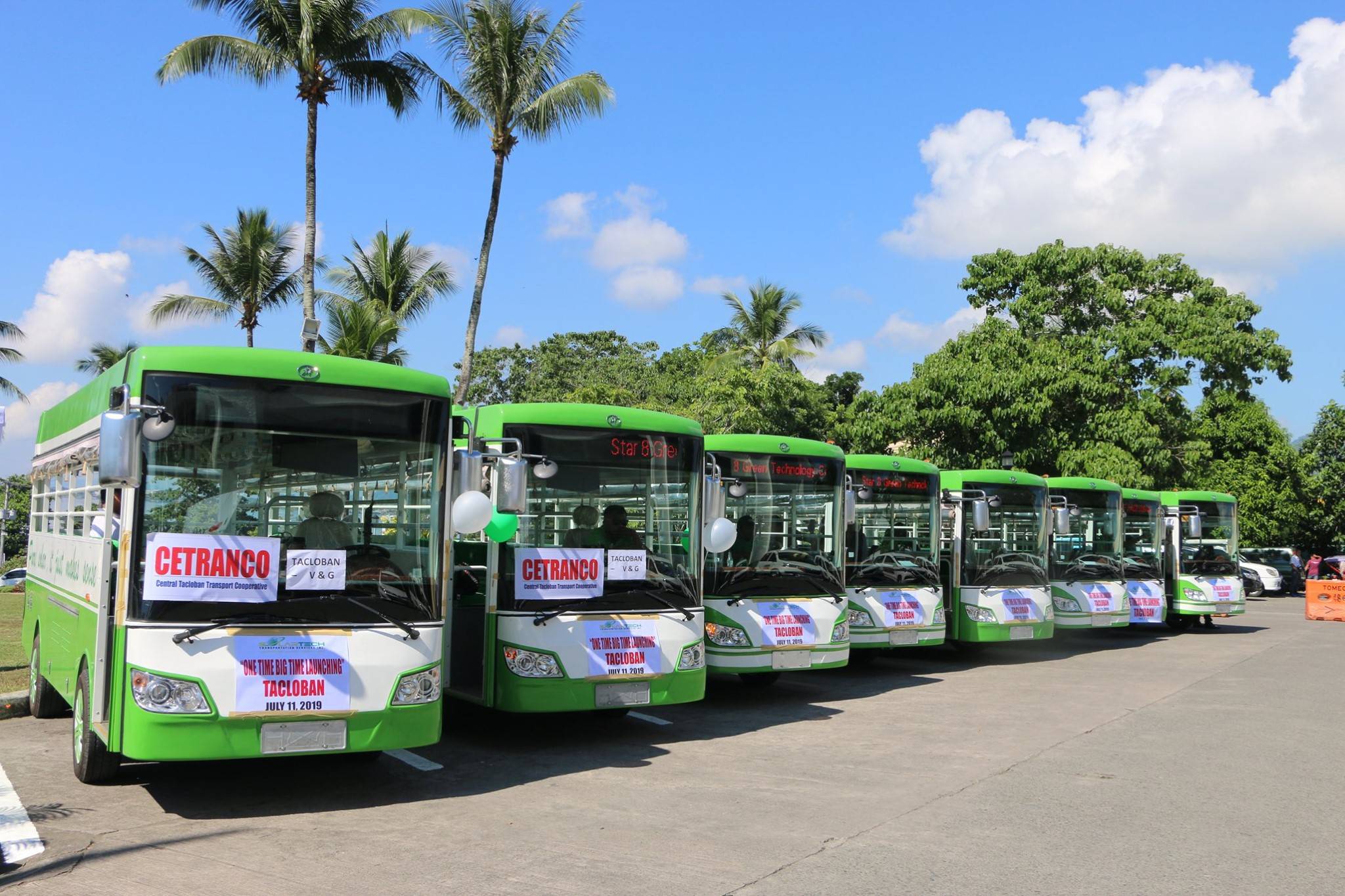 When super typhoon Yolanda made landfall in Tacloban in November 2013, not may outside of the city know that one of the sectors to begin operating soon after was the public transport, specifically the 45 solar-powered jeepneys supplied by the Star 8 Green Technology--the precursor of today's Public Utility Vehicle Modernization Program (PUVMP) of President Rodrigo Duterte's administration. Nearly six years later and the program has proven to be a success that 20 more solar jeepneys have been added to the fleet to ply new routes from the city's downtown.
"This is really introducing better technology for the public and better jobs for the people. This will address the transportation needs of the city's one million day-time population. It's really important to provide mobility and convenience for the people," said Mayor Alfred Romualdez during the launch last July 11.
From Facebook.com/Tacloban.CIO
Each unit carries 22 passengers with free Wi-Fi on board, overhead electric fan per passenger, and USB power port to charge their devices.
It has the capacity to travel approximately 100 kilometers on a full battery charge, plus another 10-15 km from solar power during daylight hours.
Solar jeepney driver Rodolfo Solidor, 60, said driving the modern jeepney has encouraged him to extend his working years. He earns PHP320 to PHP500 daily and has been driving the solar jeepney since its launch in early 2018.
"It's power steering makes it easier for me to drive this jeepney, especially for an old man like me. I can drive for as long as I can breathe," said Solidor who has been transporting commuters to the new Eastern Visayas Regional Medical Center and relocation sites in Kawayan village.
The solar jeepneys, designed to replace the aging internal combustion engine-powered jeepneys, started its operations in Tacloban in December 2017.
The PUV modernization is a flagship project of the Duterte administration, which aims to restructure, modernize and make an environment-friendly transport system in the country.
The program also aims to provide drivers and operators with stable, sufficient, and dignified livelihoods and at the same time, to let the commuters enjoy a safe and comfortable transportation system.
State-run Land Bank of the Philippines and Development Bank of the Philippines earlier announced the availability of multi-billion loans to finance the acquisition of new PUVs to qualified prospective borrowers.