Tata Motors brings Super Ace to Filipino Entrepreneurs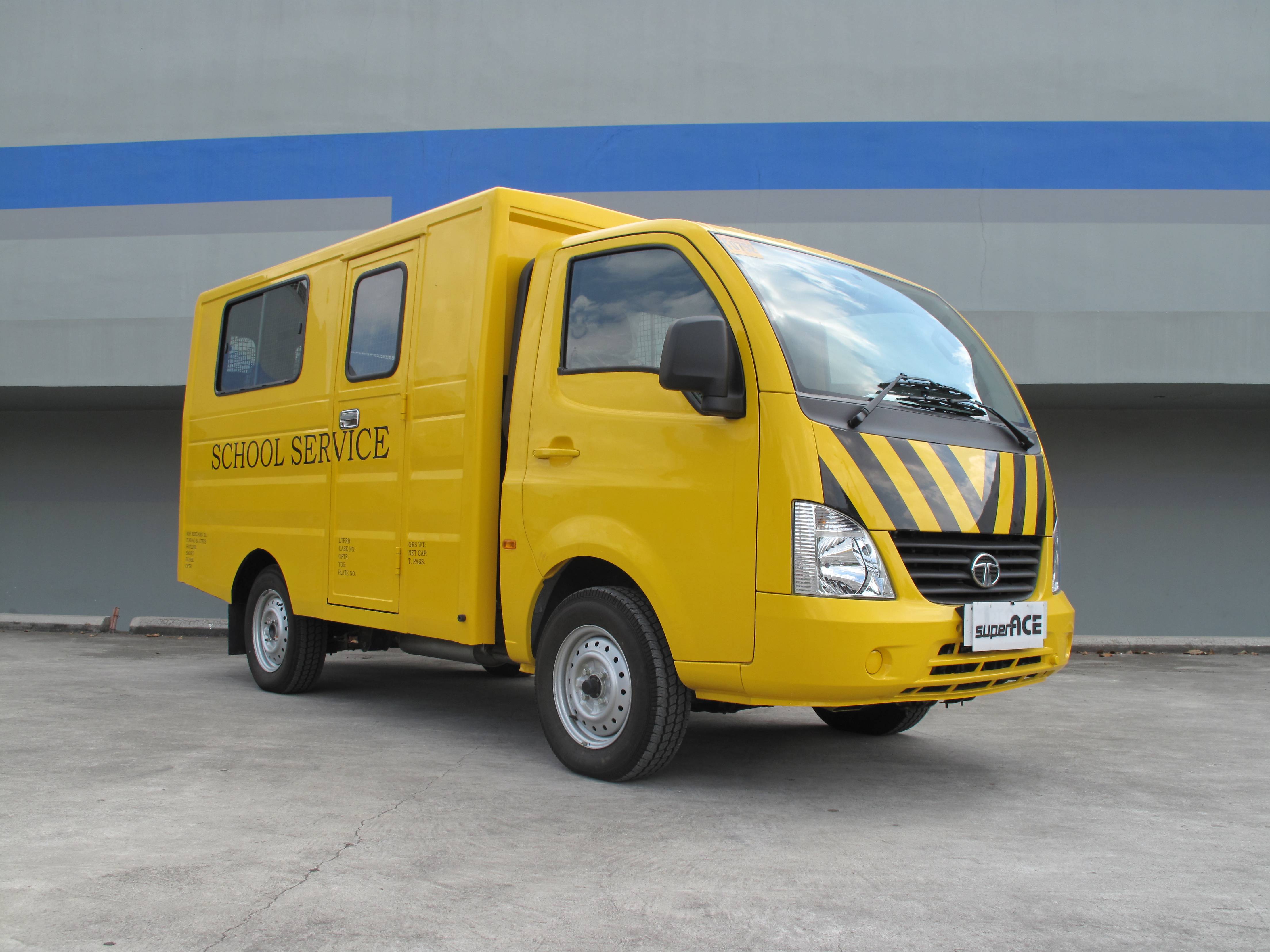 Pilipinas Taj Autogroup, Inc—the official importer and distributor of Tata Motors in the country—is now offering Filipino entrepreneurs and SME to grow their businesses with the arrival of its upgraded light commercial vehicle—the Super Ace. Launched last year, the Super Ace now carries six varieties of rear body configurations: Cab and Chassis (P550,000), Big Boy Passenger Van (P683,000-Single AC), Big Boy Passenger Van (P725,000-Double AC), Drop Side Load Body (P625,000), Aluminum Van (632,000), and School Service (P834,000-Dual-AC).
Powered by a world tested Tough Truck, the Super Ace is equipped with a 1.4-liter Turbocharged and Intercooled Eco-Diesel engine that is capable of hauling and loading big cargo. It delivers a peak power of 70 HP at 4500 rpm and newton meter torque of 135 at 2,500 rpm. With a full 1-ton loading capacity, the Tata Super Ace gives its customers the required tool to keep its pace on growing their business and delivery needs. The interior of the Super Ace is designed to keep both driver and passenger comfortable. Standard features include HVAC (Heating Ventilation & air-conditioning), power windows, power steering, a USB compatible entertainment system, external power socket, and a laminated windscreen, which enhances driving comfort and convenience.
Visit www.tatamotors.ph and like the Facebook page www.facebook.com/tatamotors.ph