Team PH Triumphs at Castrol Asia Pacific Bikes Super Mechanic Contest 2018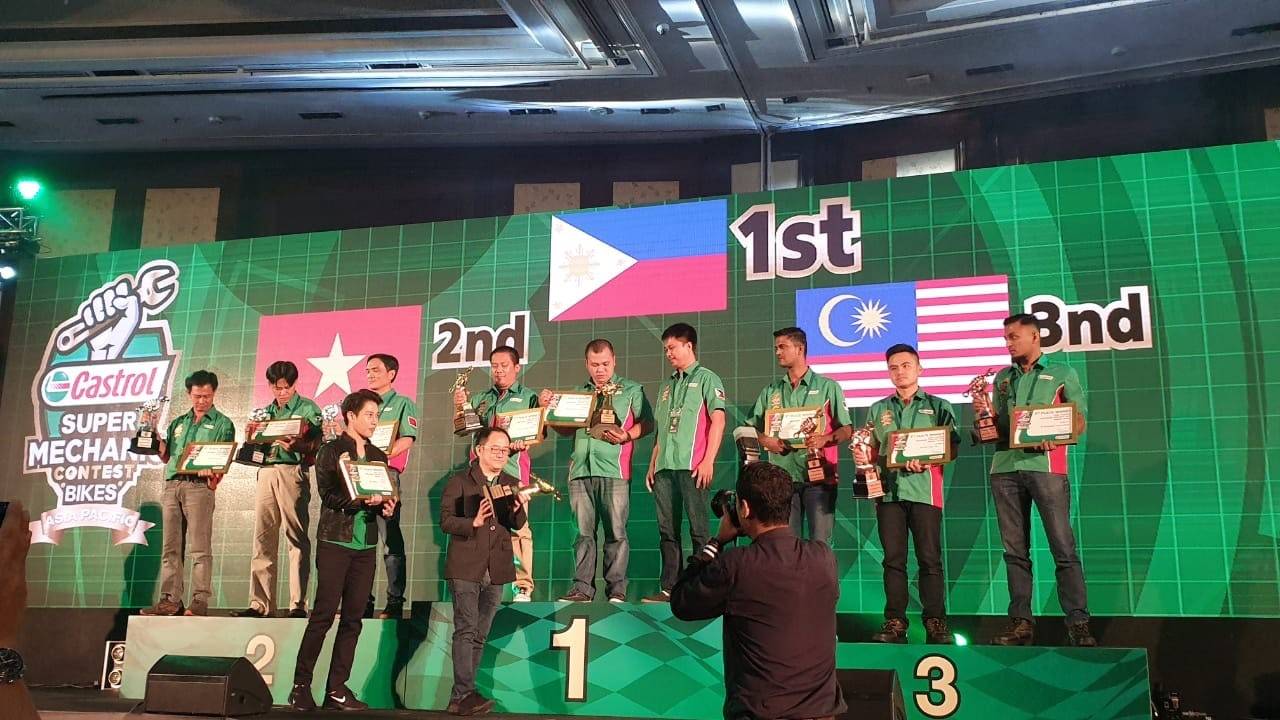 Since its evolution into a regional scale event in 2016, the Castrol Asia Pacific Bikes Super Mechanic Contest has been well-established as a unique, innovative. and pioneering platform for motorcycle mechanics to hone their skills and showcase their talents. The participation of more than 120,000 mechanics from six countries--India, Indonesia, Malaysia, Philippines, Thailand, and Vietnam--this year has marked it the biggest event ever for two-wheeler mechanics in the region as well as the proof of continuous success over years.
The grand finale of the Castrol Asia Pacific Bikes Super Mechanic Contest 2018 held in Bangkok, Thailand was an extremely thrilling contest, challenging the best mechanics from the six countries on their knowledge & skills. The top 18 mechanics had to go through three stations to prove they are the best in Asia Pacific.
Station 1 posed a timed theoretical Quiz, which granted the top three teams a time advantage over the other three to go straight into Station 2--Bike Maintenance stage. After challenges on bike maintenance including wheel system, brake system, transmission system and the lubricants, all teams raced against time in Station 3 to diagnose the issue and fix the faulty parts of a Yamaha Fino scooter. Finally, Team Philippines was the first team that successfully started up their motorcycle and took home the trophy.
With hearts full of happiness, the champion team shared: "It is our great honor to be the eventual winners and name the Philippines on the first stage. Thank you Castrol for the Castrol Asia Pacific Bikes Super Mechanic Contest, through which not only three of us but all the mechanics participating had a chance to be updated practical knowledges and also recognized."
Shyam Balasubramanian--Asia & Pacific Regional Marketing Director said: "Congratulations to the Regional Champions for their immense performance! We thank you to all participants for their effort, determination and passion throughout this contest; and also, do hope them all have been leaving our events with improved knowledge and technical expertise as per their purpose and design. At Castrol, mechanics are our strategic partners whose skills and contributions are valued. Through the Castrol Asia Pacific Bikes Super Mechanic Contest, Castrol is proud to be able to be a trusted companion of the mechanic community on the journey of continuous improvement of their service to their customers and their business growth."