The 2022 Ford F-150 Lightning Pro and its 'frunk' are ready for work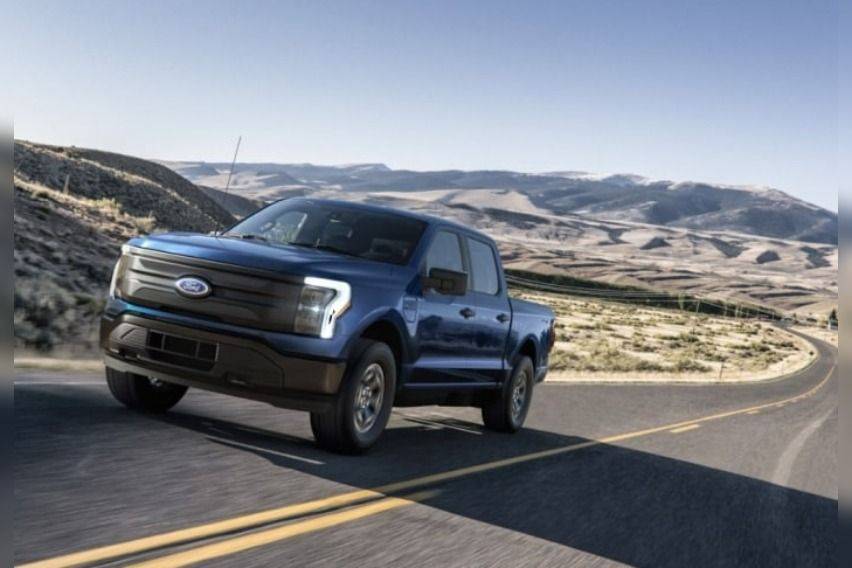 The 2022 F-150 Lightning Pro is not only the latest edition to the F-150 Lightning line, but Ford's line of commercial vehicles (CV) as well. 

Purpose-built for commercial customers, the F-150 Lightning Pro "blends familiar Built Ford Tough power, capability and durability with a high-tech electric platform that adds new...features designed to improve productivity," the US carmaker said. 

Ford said the F-150 Lightning Pro electric underwent the same rigorous durability testing as all F-Series trucks. This means millions of kilometers of harsh testing at Ford facilities across the US, and on the road, in the hands of commercial customers.

The same is true for the battery and powertrain, which endured a grueling array of tests such as hundreds of charges, runs across rocks, stones, mud baths, and inclines in desert heat.

The F-150 Lightning Pro did many of these tests with trailers attached, and in below zero temperatures, Ford boasted. 

Ford highlighted the truck's work-friendly features. One of which is the Mega Power Frunk under the "hood."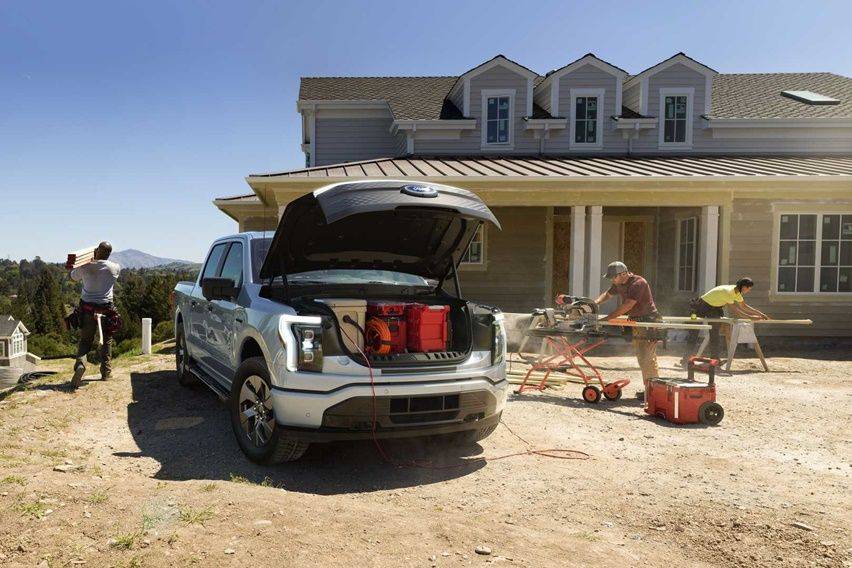 Where an internal combustion engine used to be is now a spacious, high-tech cargo area complete with four 120V AC Pro Power Onboard electrical outlets and two USB ports.

It also features a rugged, water-tight space strong enough to store hundreds of kilos of, say, cement bags.

Under the powered waterfall hood with bumper-height opening, this well-lit space can be locked, unlocked, and accessed from either the remote key fob, an exterior button or from inside the vehicle. A one-way drain makes cleaning easy.

The Lightning Pro's Intelligent Range system reduces range anxiety, as it calculates battery range needed to complete a trip, factoring in terrain, weather, cargo and trailer load, and distance to destination.

That data is shared with the cloud-based Ford Power My Trip feature and Sync 4, so drivers can plan routes and monitor charge use while driving. Should range become low, the system maps the nearest available charging station from America's  public charging network of more than 63,000 plugs.

Onboard scales are available to monitor payload for accurate range calculations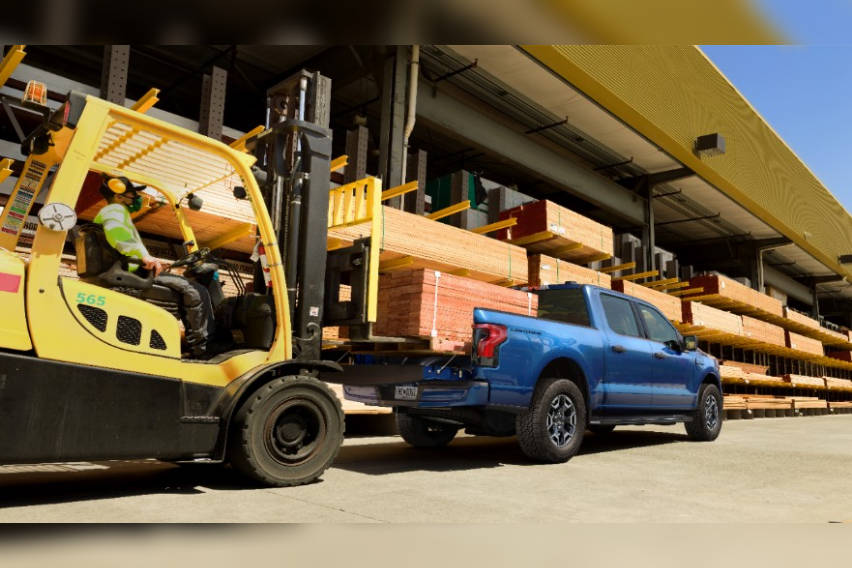 The Lightning Pro with the standard range battery targets an estimated 370 km range, and 426hp and 1,000Nm of torque. The battery uses lithium-ion. 

The optional extended-range version has an estimated 480 kilometer range, while offering roughly 563hp and four-wheel drive. Torque remains at 1,000Nm. 

"F-150 Lightning Pro represents so much more than an electric workhorse; it's made for commercial customers inside and out, it gets better over time, and it's totally plugged into always-on services that can help business productivity," said Ford Motor Company President and CEO Jim Farley. 

"As more companies make the commitment to go carbon neutral, they are going to expect electric products that can integrate into their operations easily. Ford is so uniquely positioned to answer this call because we have a zero-emissions pickup and van, many of our customers want both vehicles in their fleet," Farley added. 

When it arrives next year, the F-150 Lightning Pro will be supported by an established network of 644 EV-certified Ford Commercial Vehicle Centers across the US. These centers offer sales, service, financing, and charging solutions, just like the other 2,300 EV-certified dealers of the Blue Oval.