The Deal to Beat! Enjoy Zero Down Payment On Your Next Toyota Car!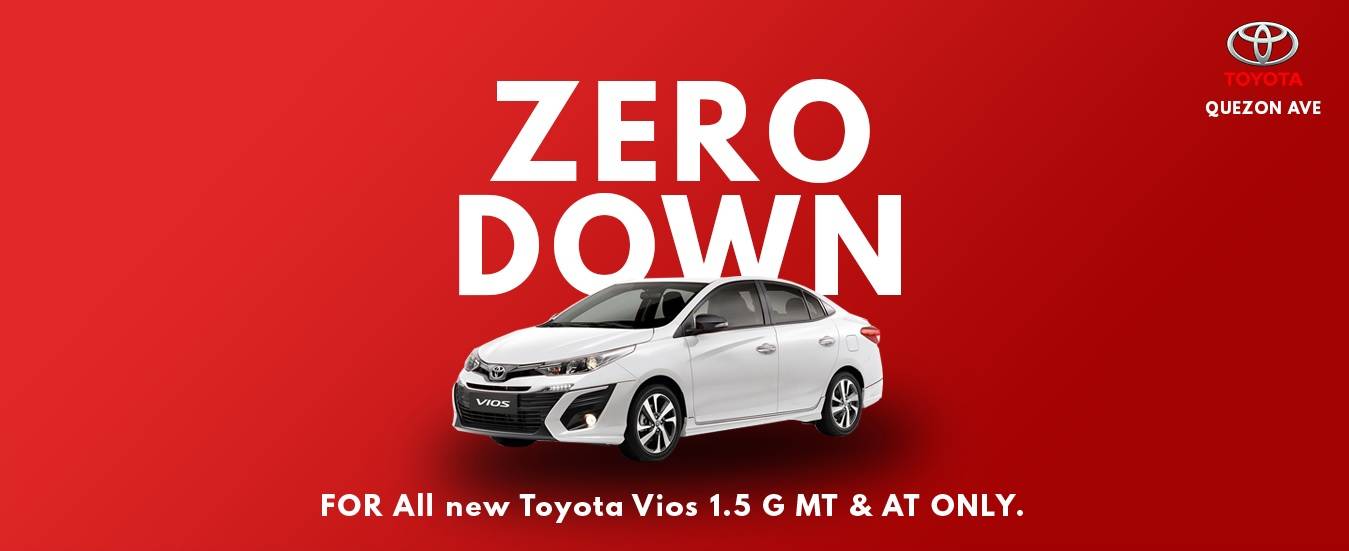 You need a car now, but you're cash-strapped as of the moment. Not to worry, because Toyota Quezon Avenue has you covered. Simply qualify for the requirements, and you could soon be driving home a brand-new Toyota Vios 1.5 G without paying a single cent!
The Toyota Vios is the Philippines' bestselling car. Why, you may ask? First of all, it's affordable. Second, it comes in a wide range of trims to suit different needs and budget. Third and most important of all, it comes with the Toyota guarantee of quality and durability. Suffice to say, you can't go wrong with having the Toyota Vios as your next car. And Toyota Quezon Avenue just made it easier for you to own one with this ridiculously easy promo.
Interested? Click on this link to find out more about this truly special deal.