The Hennessey Venom F5 Engine is a 1,800+ HP Monster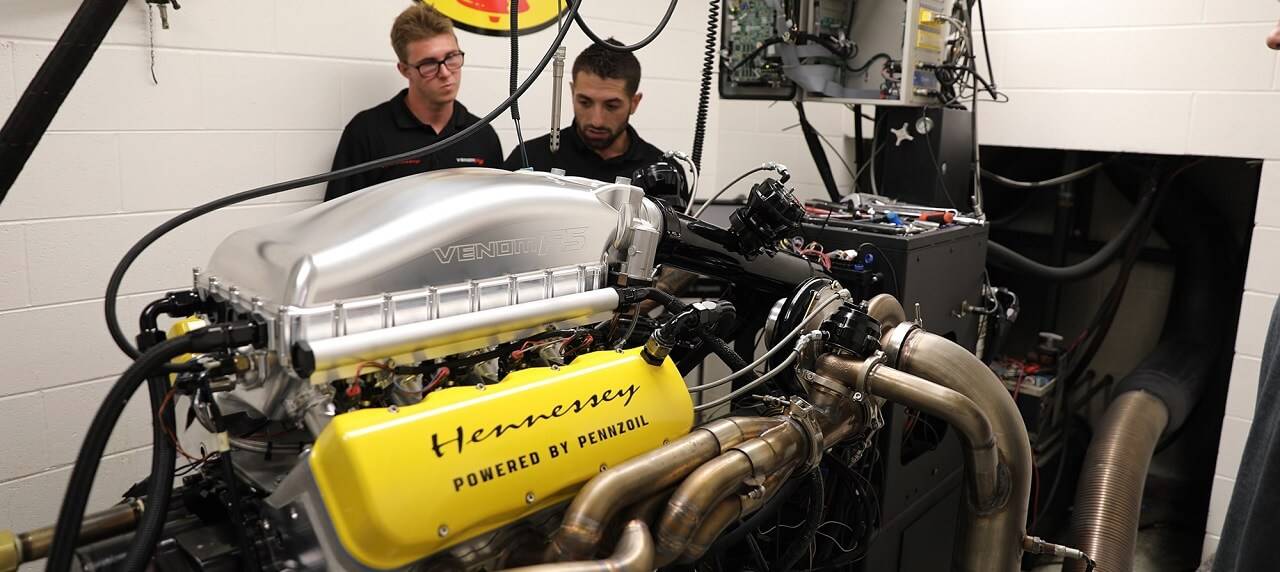 It seems that a 1,600-hp engine is not enough for the Venom F5, Hennessey's upcoming high-performance sports car, and so the small-sca;e American carmaker ups the ante with a twin-turbocharged 6.6-liter V8 that would produce 1,817 hp and 1,617 Nm of torque.
Perhaps Hennessey felt they needed to upgrade its in-development car after Bugatti's own broke the 300-mile-per-hour barrier (482.80 kph) recently. The brand certainly needed to make some improvements if they really want to lay stake on the claim "to be the absolute fastest road car on earth."
With every component built with painstaking attention to detail, the crankshaft connecting rods, pistons are made from lightweight yet heavy-duty materials. Billeted parts include the aluminum intake manifold, steel hydraulic roller camshaft, dry sump oil system, and stainless steel shaft-mounted rocker arms.