The McLaren You Can 'Probably' Afford: The OnePlus 7T Pro McLaren Edition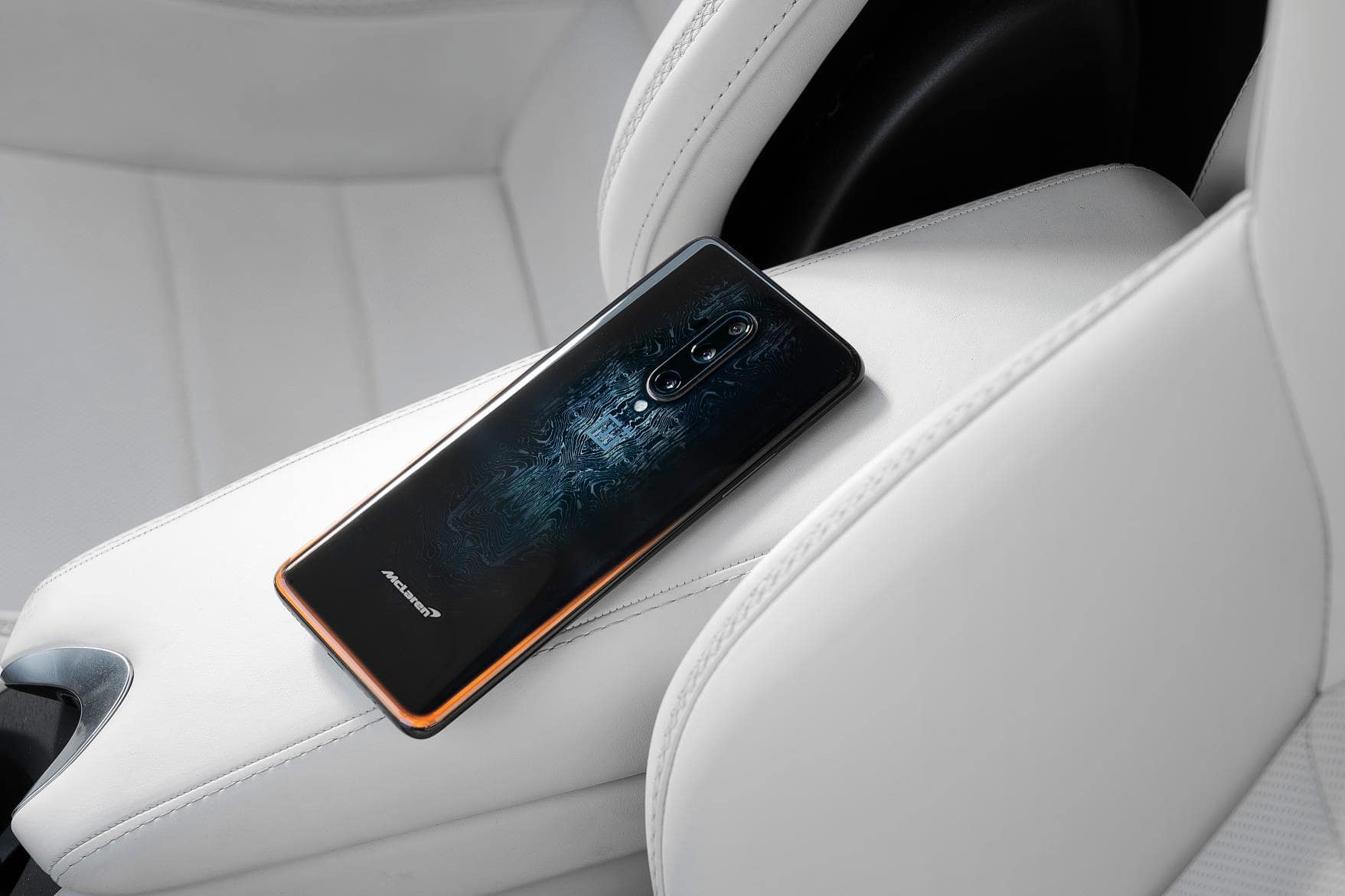 Following last year's OnePlus 6T McLaren Edition handset, smartphone maker OnePlus and supercar manufacturer McLaren Automotive have collaborated once more to create the OnePlus 7T Pro McLaren Edition which "draws inspiration from signature McLaren design and celebrates the brand's relentless pursuit of excellence and innovation."
The OnePlus 7T Pro McLaren Edition is distinguished by a subtle and stylish application of the iconic McLaren Papaya Orange in tribute to McLaren Racing's history and seen on the current McLaren Racing Formula 1 car.
The outer casing of the OnePlus 7T Pro McLaren edition is meticulously designed, featuring Alcantara, a soft premium material used in the interior of McLaren cars "because it offers both durability and unparalleled grip."
As for its software, it has expectedly been customized with McLaren's race livery coming to life with exclusive animations, themes, and wallpapers.
The lock screen features a minimalist clock display, inspired by McLaren's dashboard instrumentation. For notifications, the screen's curved edges softly illuminate with a Papaya Orange glow. Additionally, custom-made icons, only available on the OnePlus 7T Pro McLaren Edition, complete the overall McLaren experience.
As for it hardware, it's still basically a standard OnePlus 7T Pro, with 256 GB of storage and powered by a Qualcomm Snapdragon 855+ chipset.
"Following last year's successful 'Salute to Speed' launch, we're excited to once again be launching a limited-edition McLaren device with our partner OnePlus," said McLaren Automotive Chief Executive Officer Mike Flewitt. "We are two challenger brands whose restless pursuit of innovation reaches its pinnacle with the new OnePlus 7T Pro McLaren Edition. The OnePlus 7T Pro McLaren Edition celebrates our brands' shared passion for design, craftmanship and innovation and we look forward to seeing how this is received by McLaren and technology fans worldwide."
The OnePlus 7T Pro McLaren Edition is available with prices starting at GBP799 (around PHP51,000) in the United Kingdom.
Read All
Featured Articles