The Shelby Super Snake is Now Available in the Philippines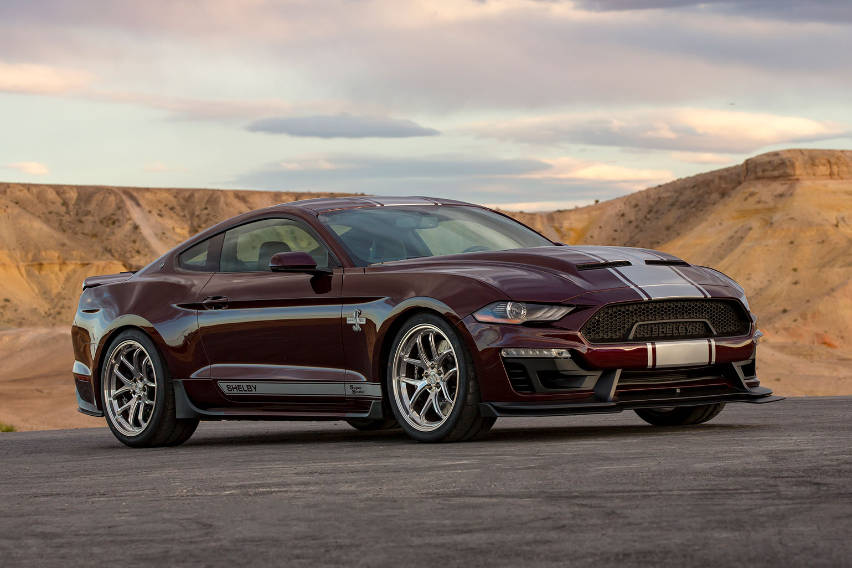 Shelby Super Snake fans have something to smile about.
The Autohub Group of Companies, the exclusive distributor of Shelby in the Philippines, has just announced that its Shelby Super Snake units have finally arrived on Philippine shores.
"We are thrilled to finally unleash the Shelby brand to our market… Indeed, the iconic Shelby brand will bring more excitement and fuel passion to motorists and petrol-heads alike," said Autohub Group president Willy Tee Ten.
The newest edition of the Shelby Super Snake and its GT V8 powertrain is based on Ford's Coyote 5.0L. This much-loved engine by the Ford Mustang community is loud, proud, and incredibly powerful and efficient. Today, it still continues to leave a blasting trail ahead, this time offering 825 horsepower of pure adrenaline, going from 0-60 in just 3.5 seconds.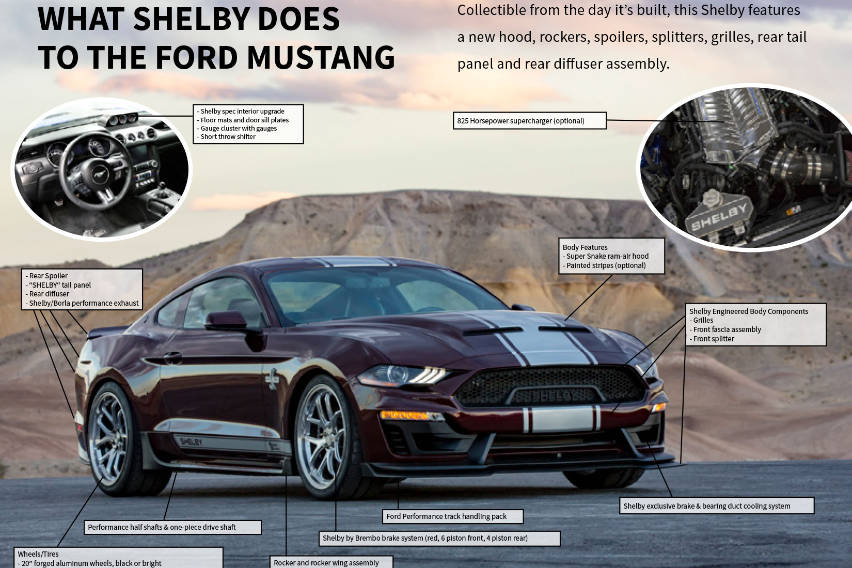 The newest edition now comes with new suspension and brakes, with a high performance 20-inch aluminum wheels that can forge its way on tracks and open streets without losing a beat.
The Ford independent rear suspension is reinforced with Shelby performance half shafts, with Special Shelby springs and a rear stabilizer bar added to increase rear cornering power and stability for crisper handling.
Meanwhile, the front suspension is designed to increase front cornering stability and grip, making the Super Snake responsive both on the street and track.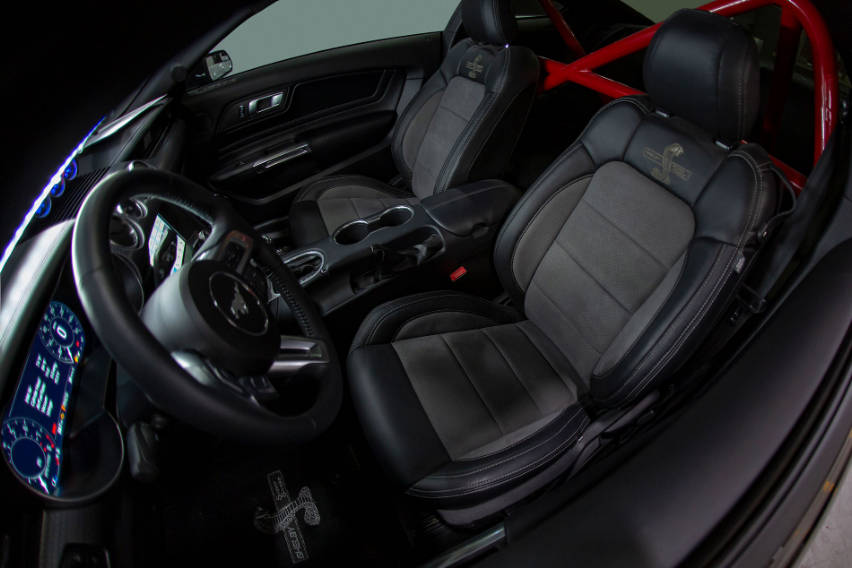 http://www.shelby.com/Vehicles/Shelby-Super-Snake
The Snake's interiors have also been upgraded. Its multi-gauge cluster, with oil pressure, fuel pressure and boost gauges are mounted in the center of the dash to allow for easier reading without letting the driver's eyes stray off the road.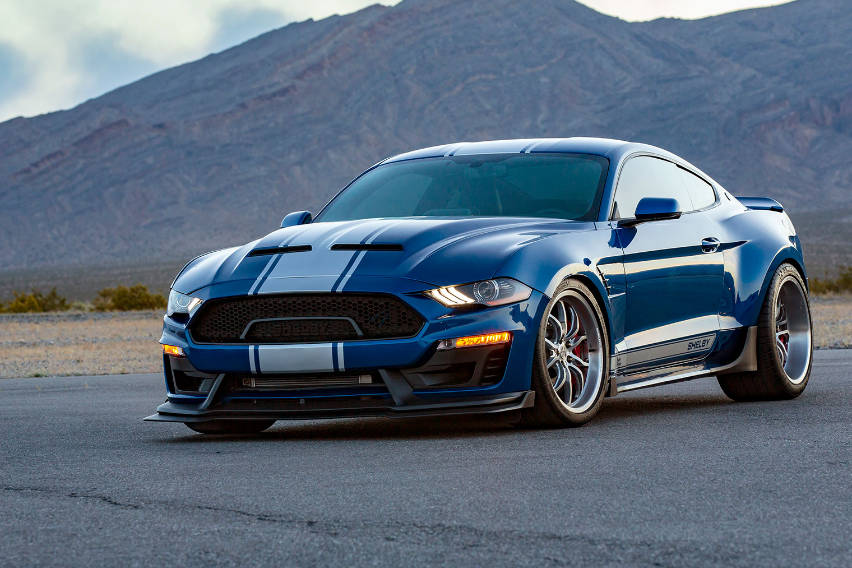 The Shelby, as with the others that come before it, offer new rockers, splitters, rear tail panel, hood, grilles, and spoilers. It's a collector's item on wheels. Optional packages include wide body and suspension modification and painted stripes on the hood.
The Shelby Super Snake, along with purchase kits, aftermarket parts, and other Shelby modified vehicles, are now available at Autohub Car Care Services.
Photo from Shelby
Also Read: