There's a Kind of Hunch: Ford PH to Likely Bring 2020 Ranger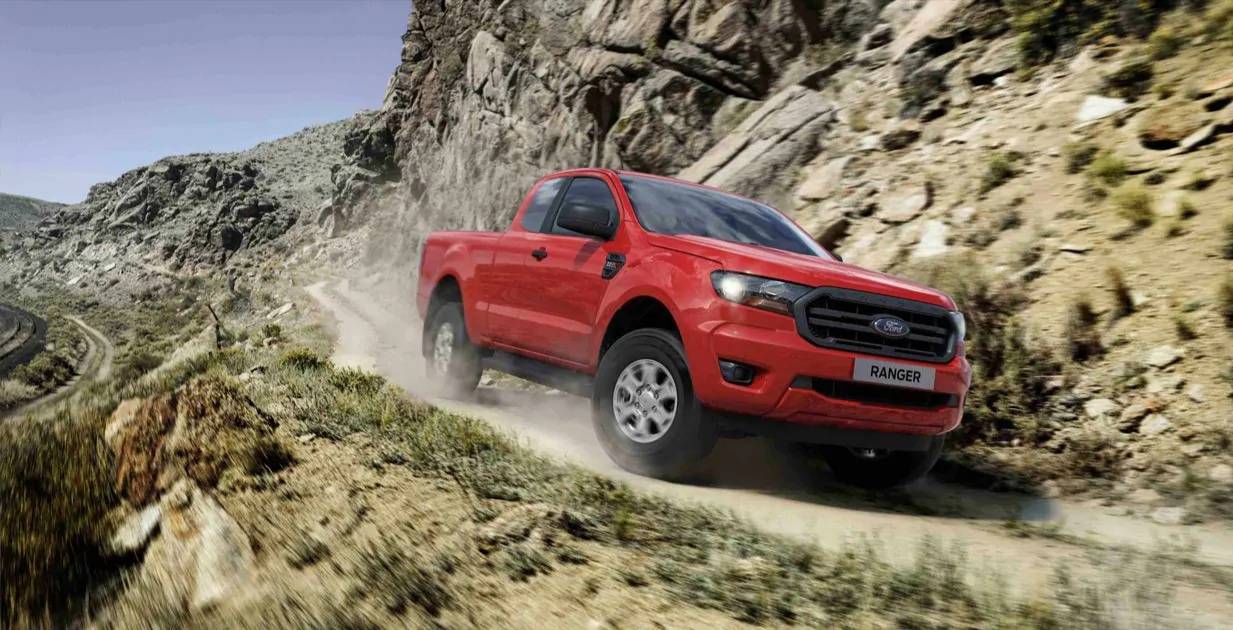 Ford Philippines will likely be bringing in the 2020 Ford Ranger in their upcoming launch come late this month.

Sources downplayed numerous questions, saying that we just have to wait for the official launch, we got a word that Ford Philippines will only welcome, what is already here in the Philippines.

The sources also debunked the coming of the Explorer nor the Ranger Raptor. With that into consideration,  the Ford model that comes to mind that has not yet released a new generation would be the Ranger.

And we can't get anything from the brand's save-the-date invite too. But we're adamant anyway. After all, this is just, shall we say, an educated guess.




If so, the Philippines would likely be adapting to the one available in Thailand so let's look at it, shall we?




While we are still confirming this hunch, here is what the Philippines already have on their current Ford Ranger lineup, which, most likely will be carried over to the foresight model that will be launched January 23.

In terms of aesthetics, there's not much of a difference with the newest locally-existing generation.



The engine offers for the three variants of the Ford Ranger are 2.2 TDCi, two-liter Bi-Turbo and a two-liter turbocharged as mid variety offer .




The top-of-the-line class is fitted with a 10-speed automatic transmission (which is the same as with the Ford Everest and the Expedition and, well, the current Ford Ranger. Other transmission include, six-speed manual, and a six-speed automatic.

To note, the Ford Ranger Raptor is already fitted with a two-liter Bi-Turbo engine mated to a 10-speed automatic transmission.

Currently, the variants and pricing for the Ford Ranger in the country are:

- XLS 4x2 both in manual and automatic (priced at Php943,000 and Php1.092 million respectively)

- XLT 4x2 (Php P1.176M for manual and Php1.236 for automatic)

- XLS 4x4 (manual only Php1.181M)

- Turbo Wildtrak 4x2 (manual is Php1.39M while automatic is Php 1.455 M)

- Bi-Turbo Wildtrak 4x4 (AT only, Php 1. 695 M)

We are hopeful that the local arm of the American marque would get to entice the pick-up market with new safety features that are not yet fitted with the new one.




Speaking of features, here are what is already in the current generation:

- Active Park Assist

- Adaptive Cruise Control

- Adjustable Speed Limiter

- Auto High Beam Control

- Auto On-Off Headlamps

- Autonomous Emergency Braking

- Electronic Stability Program (ESP) with Traction Control

- Forward Collision Warning

- Front Driver and Passenger Airbags

- Front Parking Assist

- Hill Descent Control

- Hill Start Assist

- Lane Departure Warning and Lane Keeping Aid

Well, that's all for now, and I guess, we really have to wait on what they could be putting behind the drapes come January 23.