These would be Santa's 9 Reindeer if They Were Cars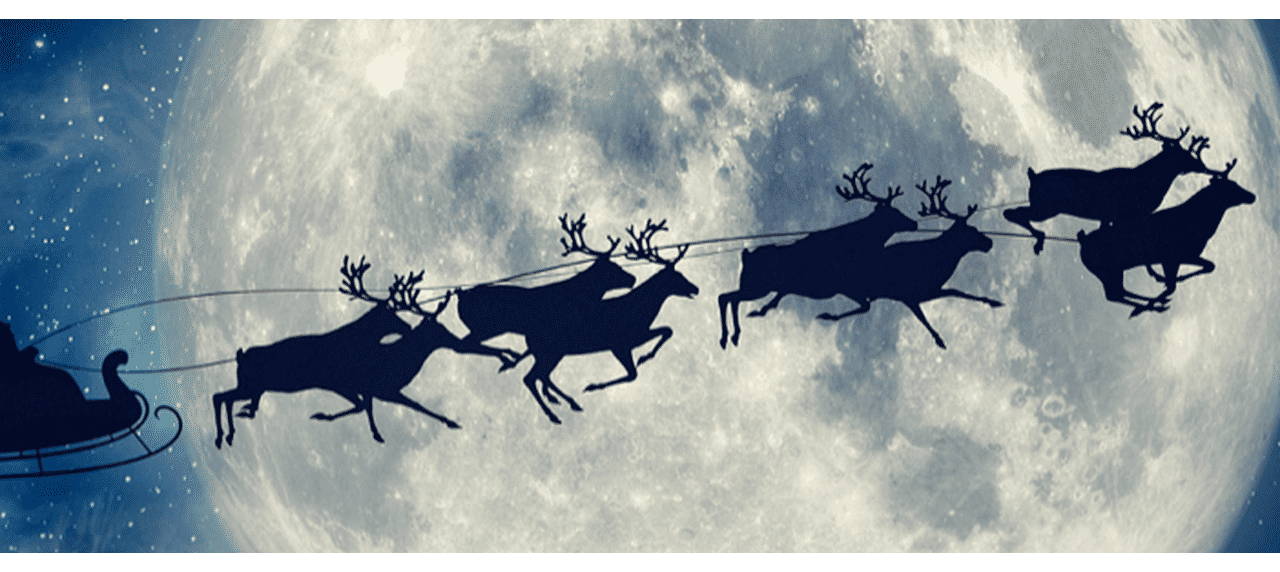 It's almost Christmas time, and soon enough we'll all see the classic image of Santa Claus in his sleigh being pulled by a slew of reindeers. Is his sleigh measured in horsepower or reindeer power? How fast is it exactly?

We looked closer into the reindeer's distinct personalities and matched them to the closest cars we could find.

Dasher/Hennessey Venom F5
Dasher is a reindeer who loves to go fast. Considered the fastest one out of Santa's crew, Dasher is placed right behind Rudolph on the sled. For this, we picked out the fastest production car to date, the
Hennessey Venom F5
. Although the car hasn't officially been released to the public yet, this upcoming high performance hypercar produces an earth shattering 1,817 horsepower and 1617 Nm of torque. Nope, that's not a typo. 1, 817 horses. This makes the car reach record breaking speeds of 301 miles per hour (484 kilometers per hour).
The car is said to have a price tag of $1.6 million (Php 81 million), and Hennessey Performance is only making 24 units.
Dancer/Honda Civic Type R
Dancer is the life of the party. A conversation starter and completely extroverted, we thought that Dancer might be like the
Honda Civic Type R
. A crowd favorite and a classic, the Civic Type R has the charm and charisma of Dancer. The 5-door hatchback Is equipped with a 2.0 liter engine that makes 306 hp and 400 Nm of torque. It can reach 0-100 km/h in 5.7 seconds.
Prancer/Aston Martin Vantage
Described as "vain but affectionate," Prancer is that one friend who is all about having a good time and makes sure everyone is enjoying themselves. Prancer is equally beautiful on the inside and out, and what better car to commemorate this than an Aston Martin?
Equally stylish and luxurious both inside and out, the
Aston Martin Vantage
is a head turner. The new Vantage's exterior is low and sleek with its flared fenders and distinct Aston Martin styling. Once you get inside, you will be greeted with a leather lined cabin and beautiful dark theme with metallic inserts. The newest Vantage makes 503 hp and 625 Nm of torque.
Vixen/Honda Odyssey
Vixen is described to be skillful and versatile. How does this translate in car terms? One of the most versatile cars you can buy today is the
Honda Odyssey
. This seven-seater minivan is thr car to get if you want versatility, configurability, convenience, and practicality. Power sliding doors, fully configurable seats, more than 15 cup holders, and of course, the Honda vac. This little minivan is like the swiss army knife of cars, and you can get it for Php 2.288 million.
Comet/Toyota Camry
Handsome and easygoing, Comet is laid back and charming. A car with looks and drives easy? That would be the
Toyota Camry
. An all time favorite, and the most popular car in the US, the Camry is a household name in the car industry. The Camry has luxurious good looks and a very simple but plush interior that makes you feel at ease. Pricing for the all new Camry starts at Php 2.022 million.
Cupid/Volkswagen Type2
Cupid is said to be social and affectionate, and always "spreads the love." If there is ever one vehicle that fully embodies "spreading the love," that would be the iconic hippie van, the
Volkswagen Type 2
. Most people think that the Type 2 has been discontinued since the decline of the counterculture movement, but Volkswagen continues to make these vans until now. Although significantly different in styling than its predecessor, the latest microbus is still reminiscent of its iconic grandpa.
Donner/Volkswagen Golf R32
Donner is the singer, and is said to be loud and strong. In car terms, one of the cars with the loudest exhaust note, surprisingly, isn't a supercar. The
Volkswagen Golf R32
has a reputation for having a one of a kind engine: a 3.2 liter naturally aspirated VR6. Reports say that the VR6 engine is unlike any other conventional VR6s as the R32's engine only has one cylinder head. This results in a distinct, unique, and loud sound for the otherwise subtle Golf.
Blitzen/Porsche 918 Spyder
Blitzen is spontaneous, full of energy, and most importantly, fast. Something that the
Porsche 918 Spyder
is clearly a master at. As the car with the fastest acceleration time, the 918 Spyder is capable of reaching 0-100 km/h in just a matter of 2.2 seconds. The 918 Spyder is a mid-engine, plug in hybrid sports car that has a naturally aspirated 4.6 liter engine that makes 600 hp and 1,280 Nm of torque, with additional 282 hp from its electric motors.
Rudolph/LaFerrari
Rudolph the red nosed reindeer is arguably the most famous one out of the bunch. Although not part of the traditional 8 reindeer, the list wouldn't feel right if Rudolph wasn't in it. So we looked for the most distinguishable red car and, to no one's surprise, ended up with a Ferrari.
The
LaFerrari
is one of the most iconic Ferraris today, and like most Ferraris, it looks good in red. The youngest of Ferrari's big 5 is a monster, with 950 hp and 900 Nm of torque. It can go from a standstill to 100 km in under 2.4 seconds.