This group absolutely loves the Mitsubishi Pajero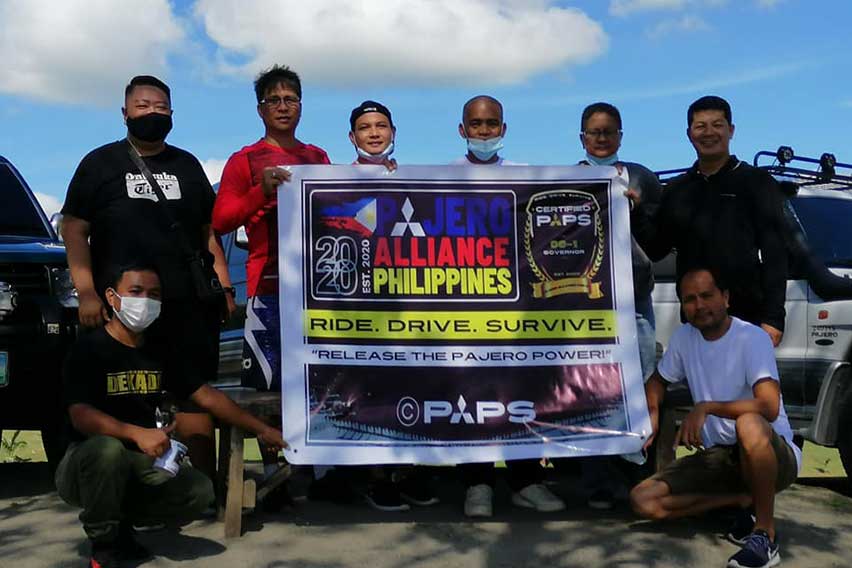 Why do the members of the Pajero Alliance Philippines (PAPS) worship Mitsubishi's iconic SUV so?
That's because, on many occasions, the "Pajero has proven its body to be a 'legendary macho'" on all kinds of terrain, PAPS governor Marc Jeryl "Botch" Botio said in an exclusive interview with CARMUDI PHILIPPINES and ZIGWHEELS PHILIPPINES recently.
The group now counts some 800 members since it was started in November 2020. Its membership is scattered around the country, with some even coming from overseas, shared Botch.
He added that if it weren't for the Pajero's durability and versatility, PAPS wouldn't be able to see all of the four generations tackling rough terrain even today.
The first-generation Mitsubishi Pajero was introduced in 1982, with the succeeding iterations coming out in 1991, 1999, and 2006, respectively.
The Pajero proved its performance mettle as it gained 12 overall wins and 150 stage wins in the grueling Dakar Rally — earning Mitsubishi the title 'Most Dakar Rally Wins by A Manufacturer' from the Guinness World Records.
To commemorate these rally successes, Mitsubishi once released a Pajero Evolution between 1997 and 1999 which had a 280hp 3.5-liter V6 and four-wheel-drive. Only about 2,500 examples of the Pajero Evo were made.
Botch shared that PAPS envisions doing charity works in far-flung areas (when the situation allows, of course), where they'll provide basic necessities to people, especially to Aeta communities.
Botch added that since these people live near on or near the mountains, the Pajero's off road credibility will be put to the test.
"I would like to see a Pajero Evolution in the group!" Botch expressed, when asked if a member owned such a rare edition.
What he sees in the group now are Pajero SUVs that "are equally classic, legendary... regardless of their colors, tires, or styles," when asked if a member's Pajero stands out from the rest.
Well, if you have a Pajero Evo or not, PAPS aims to gather people "with a passion for Pajeros," and to foster friendship with "fellow enthusiasts inside and outside PAPS" through cross-meets with other car groups, Botch added.
Botch shared that PAPS held its first meeting in Pampanga in December 2020. "Since activities were limited then, we only did a nature trail where the Pajero was tested through slides, bumps, and glides." After that, they had a Kapampangan-style lunch, then a dip in the hot springs in the afternoon.
The group plans to hold another one in June or July in Bulacan, once travel restrictions loosen. The choice of venue takes into account the members who live in the south and northern part of Luzon, a sign that PAPS is truly growing.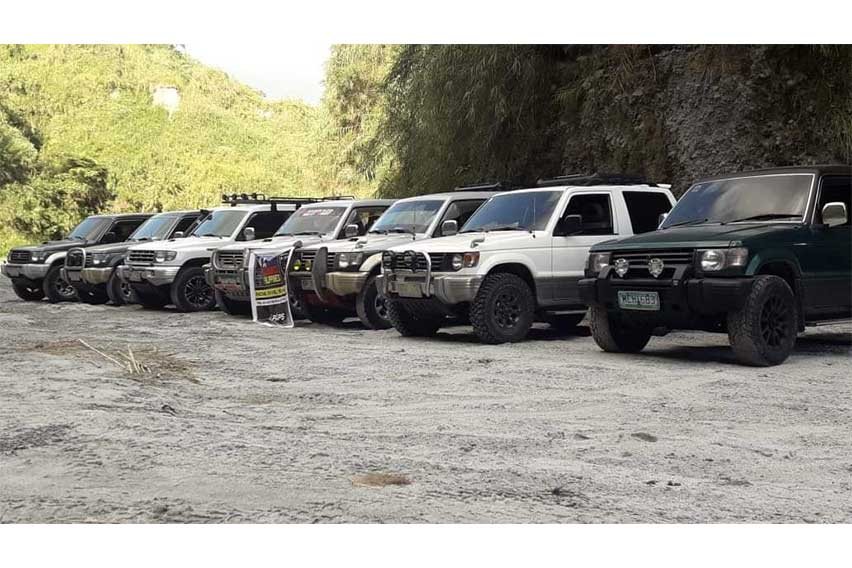 Aside from the camaraderie, joining PAPS will provide other benefits to members such as "exclusive discounts from our partner shops... to get stickers, car disinfection, decals, batteries, interior and exterior detailing, and window tint applications" through the given promo codes, Botch said.
"We don't look at them like bits of worn-out wheels, Botch said, referring to older Pajeros. "We look at them with respect and reverence like precious antiques."
He continued: "When you say old, it means of lesser value. I'd rather call them classics, because (they actually have) a higher value... not just in terms of price, but in terms of people's admiration."
And he's right. The Pajero has made a name for itself as a rugged SUV with old-world charm, and yet also proves luxurious given the features it has steadily acquired throughout the years.
In Botch's words, it has become a "wealthy man's SUV," and yet its "price is justified by its quality."
Despite being considered a luxury vehicle, hundreds of thousands of Pajero examples were sold worldwide, contributing to the iconic status of the Pajero.
That's also why many enthusiasts were saddened to learn that last year, Mitsubishi closed its Pajero plant in Japan. No word was given about a forthcoming release of the nameplate.
Although the Pajero's future is still uncertain, it will remain perennially fresh with the Pajero Alliance Philippines. If you'd like to join this crew, head to their Facebook page here.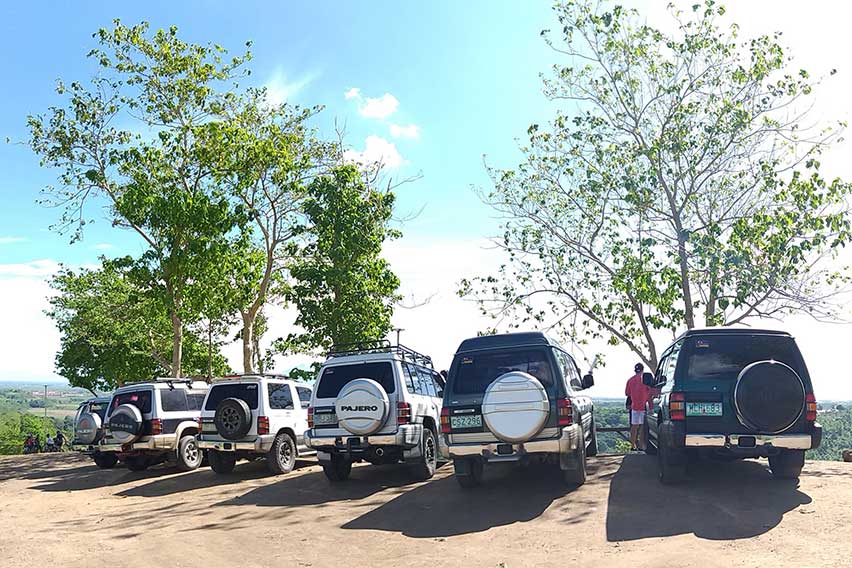 Among the 800 members is PAPS Vice Governor Eunico Estandarte, Secretary Edward Estandarte, Auditor John Joseph Latonio, and Sergeant Edward Mendoza.
Photos from Pajero Alliance Philippines (PAPS)
Also read:
Mitsubishi PH gains accolades from Auto Focus for Xpander, Pajero
A Lasting Affair: A '90s L300 Versa Van Testimonial
Mitsubishi Mirage G4: The Pros and Cons