Three Best Free Mobile Racing Games 2017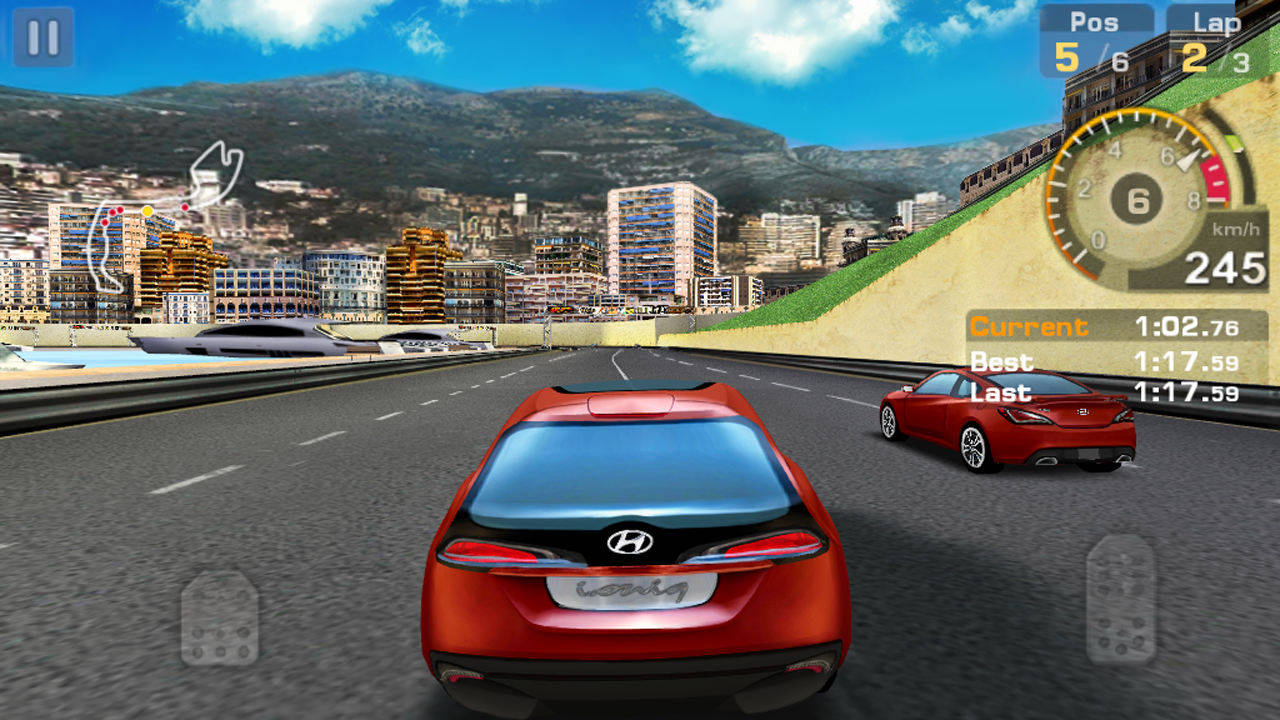 It's normal to feel stressed in certain everyday situations such as dealing with family or tasks at work. In these instances, we each have our own ways of managing stress. Some try breathing exercises, while some try yoga. Some relax by getting a massage or going to a spa, while others cling to recreational activities like playing online games. Although research is still being conducted to support the theory, completed studies so far have shown that playing games is indeed a way to reduce stress, anxiety, and depression. As per The Huffington Post Canada, other study findings also say that games like Candy Crush Saga and Tetris reduce anxiety and decrease PTSD incidents. But there is also good news for those of you who are into cars. According to CarThrottle, playing racing games can be of benefit, as well. They have listed several benefits and improvement in certain areas aside from relieving stress, which include information-gathering, concentration and focus, memory, decision-making, problem-solving and strategy, coordination, and long-term wellbeing. If you're itching to relieve that pent-up stress, wait no more. Without further ado, we're sharing with you three best free mobile racing games for both Android and iOS platforms that you can get so far this year.
Real Racing 3
If you want a dose of realistic racing, Real Racing 3 is a game to try. In Real Racing 3, you can participate in online multiplayer tournaments, weekly time trials, and team races. For solo racing, there are several single-player career games that you can complete from Amateur to Legend. Since the game offers a variety of gameplays, you'll probably spend a good number of hours playing this one – or spend several hours downloading additional files to progress. That's one of the things we don't like about it, frankly. However, it compensates for this with its stunning graphics and excellent details on the cars. Customization is excellent as well, with different options on vinyls and colors. The game incorporates real-life cars from a variety of popular automakers, such as the initial car lineup of the Nissan Silvia (S15), the
Ford Focus
RS, the
Dodge Challenger
R/T, and the BMW 1 Series M Coupe. However, some players will no doubt be annoyed by the delivery time in the game when purchasing a car. Not to mention costs for vehicle repairs after several races. Game-wise, there are different assistive features designed to help ease the gameplay, such as the steering assist, brake assist, and traction control. Initially, the game is set to have all of these switched on, so you'll only need to tilt your phone to the left or right to play. However, once turned off, the difficulty in gameplay will be hard to ignore for casual gamers. Your vehicle will automatically slow down when you approach curves, but once all the assistive features are off, you'll have to brake manually lest you go out of lane. Honestly? It makes the experience more realistic. Nevertheless, as a favorite, it's hands-down one of the best racing games we've played on mobile. Although the game has in-app purchases, it is completely possible to play without spending real-life cash.
Asphalt 8: Airborne
The Asphalt game series is no doubt one of the best in the racing category. It has some elements in common with other on-road racing games like in-app purchases. However, if you're quick to be bored, this game has a few tricks up its sleeve to keep you entertained. Some of the features that we love in this game, aside from the unique racing tracks for stunts and tricks, include its several unique race modes. Asphalt 8 adds some spice to the normal race-to-the-finish-line and elimination modes by offering Infected, Knockdown, and Gate Drift types. These types are as straightforward as it can be. The Infected race mode, as the name suggests, involves infected cars. The car in last place will become infected, and that car can infect others by touching or wrecking them. An infected car would have an infinite nitro, but only for a limited time. Once the timer on the infected cars runs out, the cars will suffer what the game calls an Infection Overload, where the cars will eventually be wrecked on their own. After that, the car will respawn without the symptoms of infection. On the other hand, the Gate Drift race involves blue gates. The goal for this race is to achieve the most number of points by drifting under these gates. A successful drifting indicates a green gate. Lastly, your goal in the Knockdown type is to knock down more cars than the opponent.
GT Racing 2
GT Racing has a lot in common with Real Racing 3, both having impressive and detailed graphics, a good number of events, and a wide range of cars in store. Unfortunately, common features shared between the two also include the use of timers in the game. While Real Racing 3 requires you to wait when repairing your car, GT Racing does the same in terms of upgrading. In this case, GT Racing goes ahead of Real Racing 3 since the cars don't get damaged after every race. These two may be the same in some aspects, but both have their own strengths and weaknesses. If you're a casual gamer who appreciates less waiting times and stunning graphics and backgrounds, you'll want to get this game. These are only some of the great racing games out there. There are other free games that you can enjoy, such as CSR Racing and the Need for Speed franchises, but remember that free games typically offer in-app purchases. Although dishing out real life money for in-app cash packages to afford new cars or to skip the waiting game can help speed up your progress, in our opinion, doing so takes away the fun of the game experience. Have fun de-stressing!