Total petroleum company backs upcoming motorcycle racer Jacq Buncio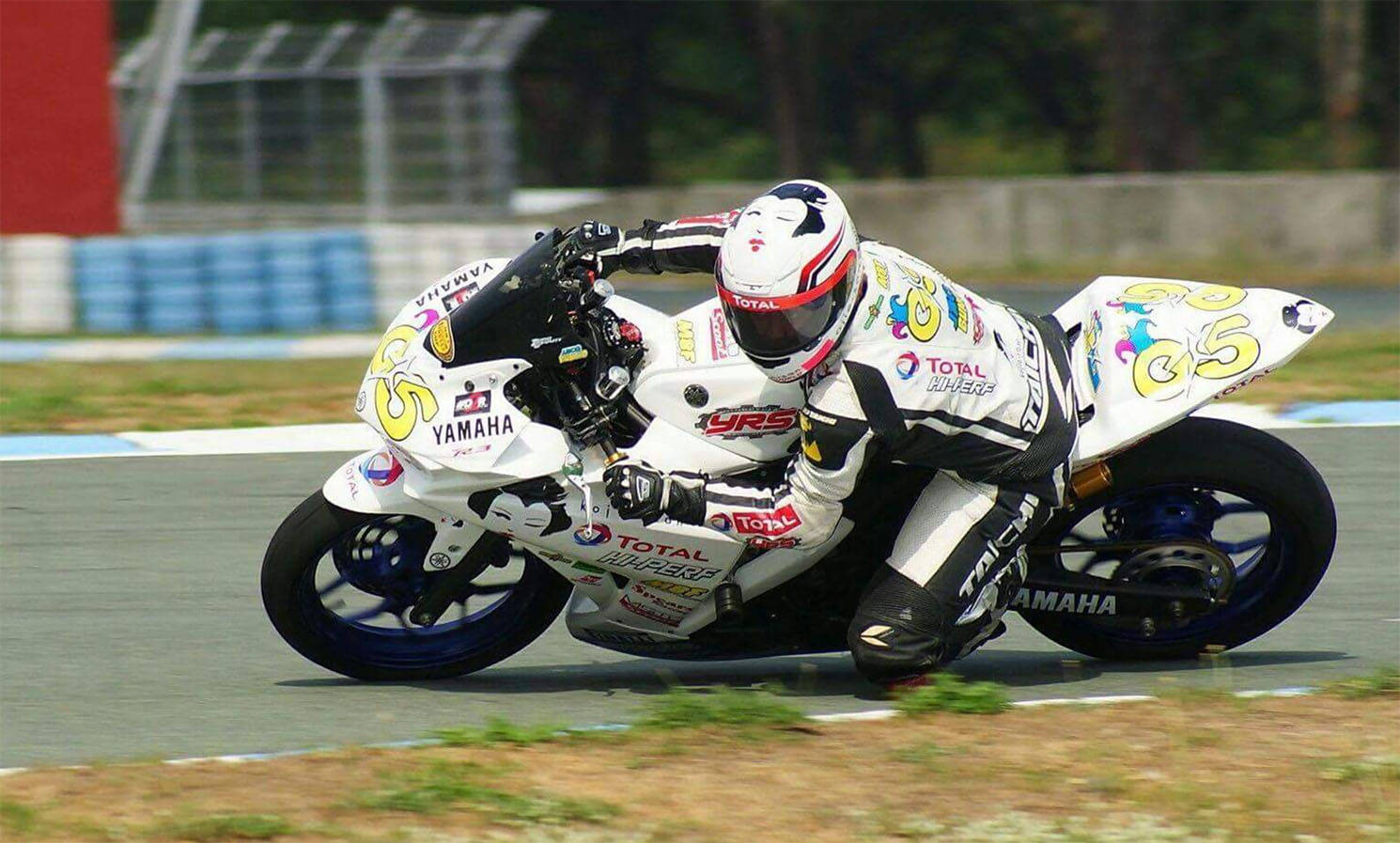 Last October 2016, Jacquelyn "Jacq" Buncio became the first female and the youngest motorcycle racer to win the 2016 Philippine Pirelli Suberbike Championship--a surprising feat since she only has a few years of racing experience under her belt. But then again, as the younger sister of the late local superbike legend Maico Buncio, Jacq has the pedigree to prove it--and she has by winning five IR Cup Championships, a first runner-up finish at the 2015 Philippines Scooter Racing, a third-place finish at the 2015 Moto IR Championship, and first place at the Backbone Category Championship.
By competing in a male-dominated sport, Jacq has brought new energy and an exciting edge to the motorcycle racing scene. As she prepares to go up against seasoned racers in the upcoming 2017 Philippines Superbike Championships where she will move up a division from the lightweight Class A to middleweight motorcycles, Jacq has partnered with Total Hi-Perf, the leading line of motorcycle and scooter engine oils by international petroleum company Total. According to Total, its Total Hi-Perf line of products "ensures optimal engine performance thanks to its super strong film technology, which protects engines against extreme heat, wear and tear, and corrosion." "When you're on the track, you have to stay focused," shared Jacq as the newest ambassador of Total Hi-Perf. "There's no room for error, so you have to trust and rely on your vehicle to perform at its best. So I make sure that whatever bike I use, it's primed to perform." For her next race scheduled on April 29-30, Total Hi-Perf is proud to be Jacq's partner. "Total has always supported those with the same drive and passion for excellence," said Total Vice President for Lubricants and Specialties Raymond Decena. "As Jacq takes on a new challenge, Total Hi-Perf assures that her bike will perform at its optimal level. Designed based on Total's extensive expertise, Total Hi-Perf will rise to the occasion and drive Jacq to success."