Toyota Clinches Top Spot in Global Automotive Rankings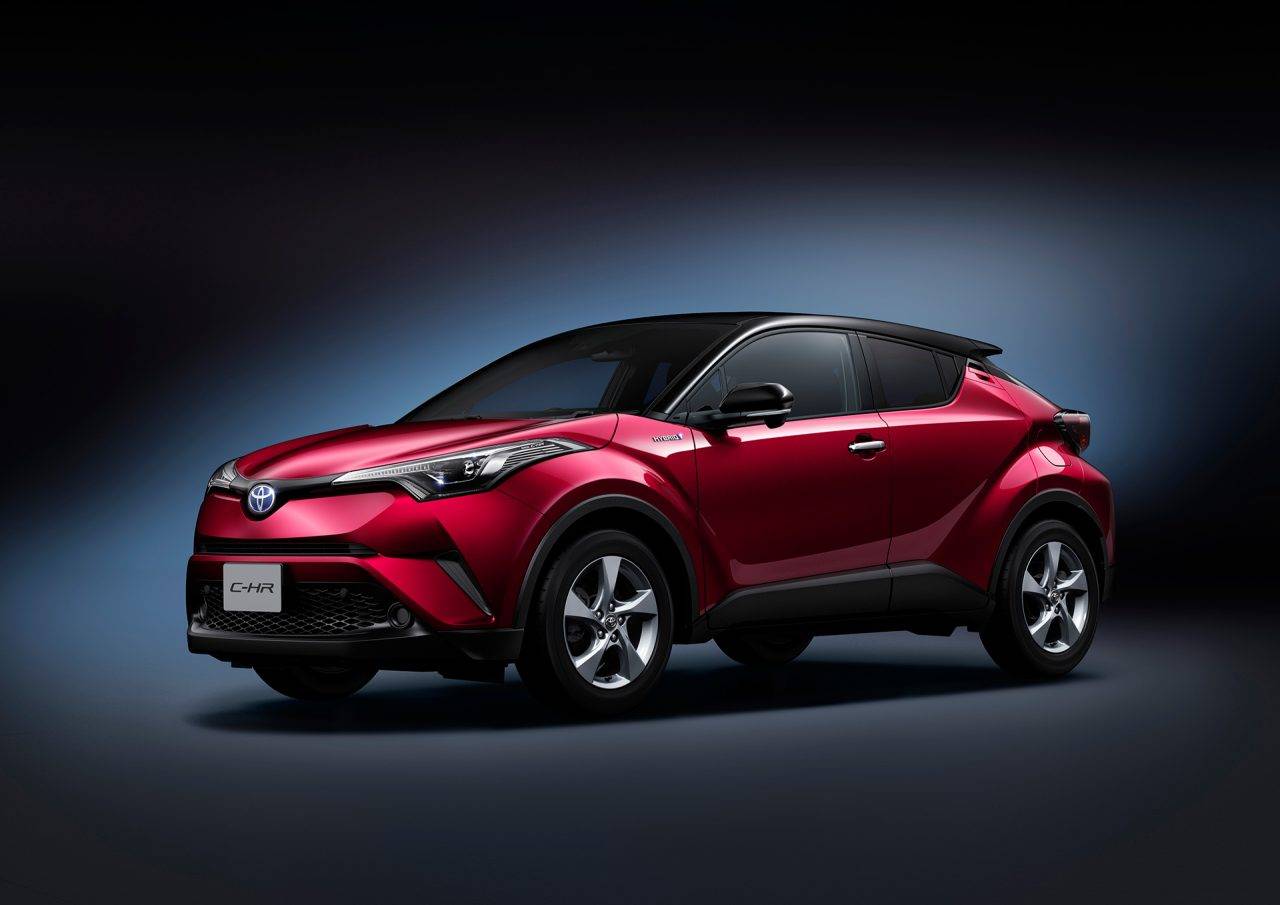 Toyota has clinched the number one spot in Interbrand's 2018 global automotive rankings. The Japanese automaker managed to finished ahead of brands such as Mercedes-Benz, BMW, and Honda. Interbrand is a brand consultancy that specializes in brand strategy, brand analytics, brand valuation, among others. It is also the publisher of the "highly influential" annual Best Global Brands.
Toyota is in pole position among automotive brands
Speaking of which,
Toyota is the number one global automotive brand
according to Interbrand. The Japanese brand's global value has increased by six percent, which translates into USD53.4 billion (around PHP2.89 trillion). In the overall global brand rankings, Toyota sits in at seventh with brands like Apple, Google, Amazon, Microsoft, Coca Cola, and Samsung ahead of the Japanese automaker.

Toyota manufactures a diverse lineup of vehicles globally. Interbrand says Toyota is also significantly taking steps to develop eco-friendly cars. In the Philippines, Toyota offers a
wide range of brand-new cars
such as the Wigo, Vios, Altis, Innova, Fortuner, among others.
Mercedes-Benz, BMW secure podium finish
The number two global automotive brand is Mercedes-Benz
. It yielded a two percent increase, translating to USD48.6 billion (around PHP 2.64trillion). On the other hand, Mercedes-Benz is ranked eighth overall in the global brand rankings. Coming in as
the number three automotive brand is BMW
, which registered a slight dip of one percent, which is USD 41 billion (PHP 2.22 trillion). In terms of global ranking, BMW sits in as the 13
th
overall global brand.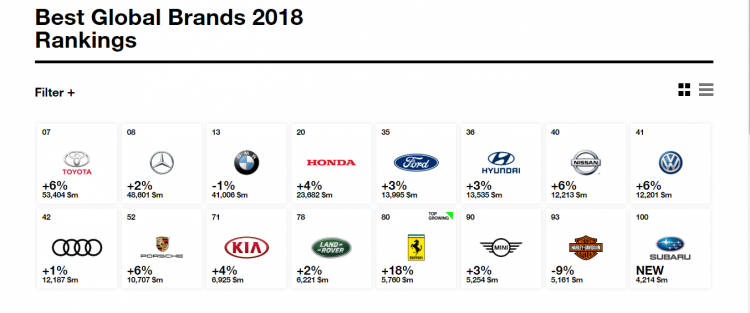 Completing the top 10 automotive brands
Honda finished as the fourth global automotive brand followed by Ford and Hyundai at fifth and sixth, respectively. Completing the top 10 global automotive brands are the following Nissan (7
th
), Volkswagen (8
th
), Audi (9
th
), and Porsche (10
th
).