Toyota Innova - Reasons to buy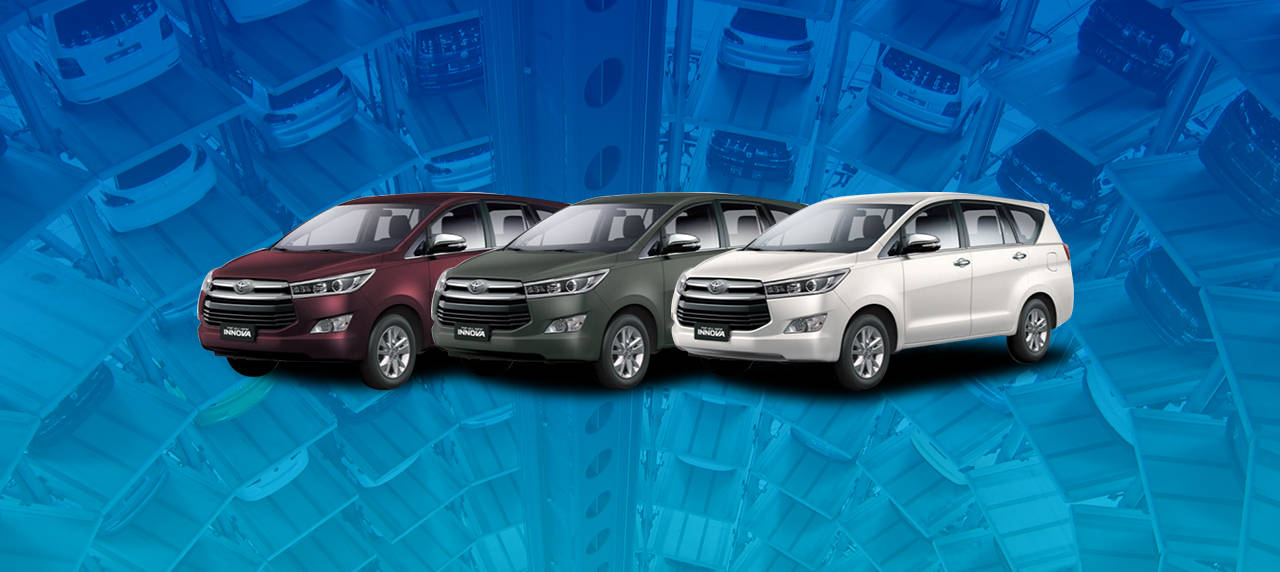 Improving Toyota's already strong foothold in the local multi-purpose vehicle (MPV) segment, the Innova played a key element to the Japanese car manufacturer's increased market share and presence in the local automotive industry. Toyota launched the Innova in 2005 replacing the then crowd-favorite Toyota Revo only to cement its place as the Philippine's go-to brand for steadfast and dependable vehicles. This compact seven-seater five-door vehicle dominated the local compact MPV market since its release up to today.
Apart from being the MPV of choice by the Philippine National Police and many Transport Network Vehicle Services (TNVS) companies both in and outside of the Metro, the Toyota Innova has been one of the company's best-selling nameplate with a big chunk of its sales coming from Filipino households. Toyota Innova's appeal as a duty-oriented compact MPV coupled with Toyota's reputation for reliability in the local automotive landscape made the Innova a perennial choice for Filipino families looking for a commuter vehicle capable of hauling more than the usual cargo. On the fence for a compact MPV? Here are some of the top reasons why you should buy a Toyota Innova.
Better Exterior
Compared to other compact MPVs on the market, the face-lifted current-generation Toyota Innova boasts better exterior styling. Its design language is more robust and features clean and straight lines with sharper angles that give it the muscular appeal it deserves. The new front fascia is both aggressive and sophisticated giving the all-new Toyota Innova looks that demands respect and exudes elegance. Across the board, the Toyota Innova comes with multi-reflector halogen front headlamps with the exception of the top-spec V variant sporting LED projector-type headlamps with daytime running lights. At the back, it offers angled horizontal taillamps reminiscent of that on the RAV-4. The handles on the lower spec variants are color keyed while the upper trim levels receive chrome accents. Its overall styling is noticeably inspired by the brand's SUV and crossover models making it more appealing to prospective local car buyers who want a compact MPV they can look good in.
Better Engine Options
The Toyota Innova comes in two engine variants; an in-line 2.0 liter, 4-cylinder, 16-valve, double overhead camshaft gasoline engine and an in-line 2.8 liter, 4-cylinder, 16-valve, double overhead camshaft (Variable Nozzle Turbo Charger w/ Intercooler) diesel engine.
Both these engines are from tried and tested lineage and were built for more demanding and punishing tasks having been used in larger trucks and SUVs like the Toyota Fortuner and the Toyota Hilux.
Needless to say, the Toyota Innova was designed and engineered to be better than other vehicles in its class offering superior engine options geared towards power and performance.
Better Variant Selection
Toyota has an Innova for everybody. That said, the number of trim levels it comes in is noteworthy. Offered locally in 12 variants including the Touring Sports trim options that come in both automatic and manual transmission, you'll find a suitable variant that fits your needs and your budget.
Better Resale Value
It's no secret, MPVs do not come cheap. When the time comes for you to part with your Toyota Innova, it's good to know that you can get a good resell value out of it. Whether you're migrating to another country or maybe just planning to get that Touring Sport trim level, the money you'd get from the resell will definitely help. The local second-hand market is ripe with prospective buyers looking to get their hands on "used but not abused" vehicles. Who knows, yours might just find a new home and a relatively caring owner. Nevertheless, this makes the Toyota Innova a smart investment for anyone looking for more than just an average compact MPV to drive daily.