Toyota Levels Up with GR Performance Line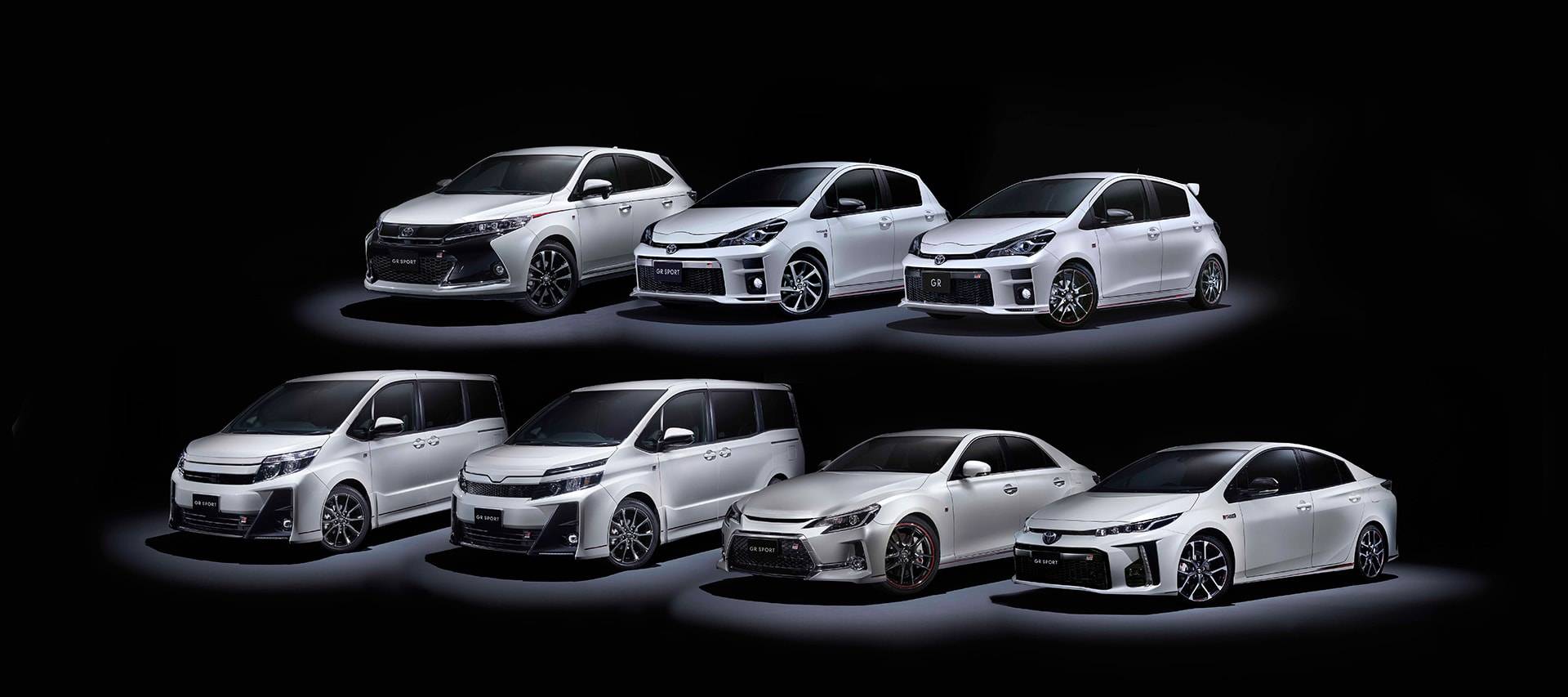 In an effort to enhance its image, Toyota Motor Corp. recently launched a new high-performance series consisting of seven jazzed-up staples. These cars, dubbed the GR performance line, will feature extensive upgrades such as tuned engines and suspensions, among others. Some will be available in limited numbers.
GR is short for Toyota's Gazoo Racing motorsport department, an in-house company that supervises the planning, design, and production of Toyota's sports cars. The sub-brand has its own separate team of designers and engineers, as well as its own budget.
Top, mid, and entry levels available
Toyota debuted the first seven variants of the series in Japan, and reported that other models will soon follow. At the top of the current lineup is the limited edition GRMN, which represents Gazoo Racing Masters of Nürburgring. The first of this line is the Yaris GRMN, equipped with a supercharged 1.8-liter inline engine, sport-tuned suspension, and 17-inch BBS wheels.
At the middle is the GR line. These are not limited production like the GRMN range, and they won't have engine upgrades as well. However, they do have some nifty specs in the form of sport-themed interiors and chassis mods. The 86 GR in particular, boasts of Sachs shock absorbers, Recaro seats, and Torsen limited-slip differential.
At the entry level is the GR Sport. Improvements for the vehicles in this line focus more on sporty aesthetics and less on on-road performance. That's why you'll find minivans and econo cars such as the Prius Prime in the GR Sport range.
Reliable but boring
President Akio Toyoda wanted the GR line to happen quickly after learning about consumer perception that Toyota cars are well-made, but boring to drive. The GR initiative gathered momentum with the debut of the LC500 coupe and the completed redesign of the Camry.
Local Toyota fans might be able to get their hands on a GR model, as the Japanese carmaker announced that it has plans to sell GR models outside of Japan. When the GRs will start shipping to other countries such as the Philippines is yet to be announced.