Toyota Mirai graces Hybrid Electric Vehicle (HEV) Drive Expo in PH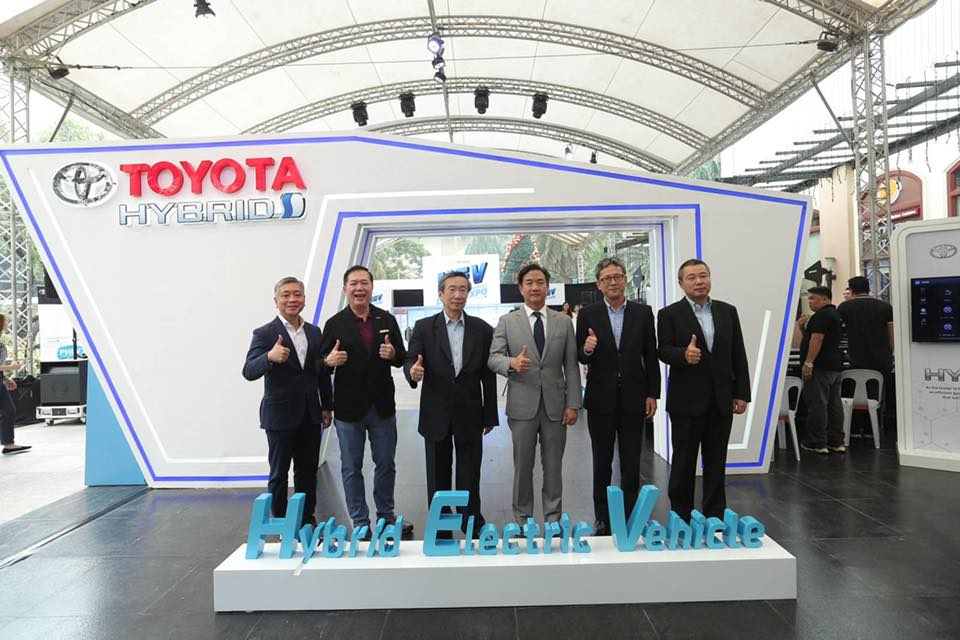 There aren't any fuel-cell vehicles in the Philippines, right? But the fanatics have been longing for enough to have a good look at one. And to quench the thirst, Toyota recently put on the display the hydrogen-powered Mirai at Hybrid Electric Vehicle (HEV) Drive Expo.

The event transpired from the 22nd of November to the 24th of November at the Greenbelt 5 Fashion Walk, and as we have mentioned, it was the Toyota Mirai that was the centre of attraction at the expo.

In case you're wondering what is a hydrogen-powered vehicle, it sports a hydrogen fuel cell that powered the electric motor.




"Fuel cell vehicles use hydrogen gas to power an electric motor. Unlike conventional vehicles which run on gasoline or diesel, fuel cell cars and trucks combine hydrogen and oxygen to produce electricity, which runs a motor" explains UCSUSA.

Just like gasoline or diesel cars, hydrogen-powered vehicles also need to be refuelled at their respective hydrogen filling stations.




The Toyota Mirai holds in its arsenal good 153 horsepower of maximum power and can go on to cover 500 kilometres in one go. For those who wanted to a proper and in-depth look at the technology that the Toyota Mirai has onboard, the automaker also has on display a cross-section model of the sedan.



Alongside the Toyota Mirai, other cars like the Prius, Prius C, and the Corolla Altis Hybrid also marked their attendance at the event. Also, Lexus' models such as the NX 300h, LS 500h, and the RX450h were seen bolstering the stage.

So, do we expect Toyota to introduce the hydrogen-powered Mirai in the Philippines?




The answer, unfortunately, is no.

There are no hydrogen refuelling stations in the Philippines, and Toyota would like for the infrastructure to catch-up before introducing the Mirai in the country.

Even the Mirai that was on display was a right-hand-drive car, and that further lessens the chances of this hydrogen-powered Toyota to make its way to the Philippines.

As of now, we can only make use of the xEVs such as Corolla Altis, Prius and Prius C that can be used locally.