Toyota Motor PH Celebrates 30th Year, Gives 30 Vios, Innova Units to PRRD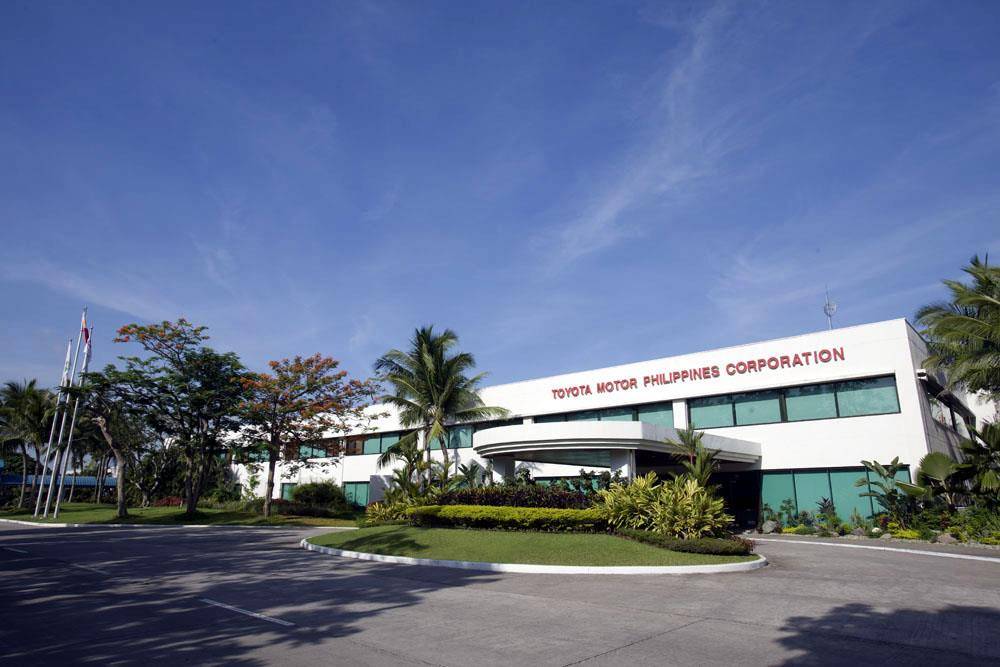 Toyota Motors Philippines (TMP), the country's leading auto maker, marked its 30th year in the country with an anniversary celebration that acknowledged the company's three decades of continued success. The celebratory event was held at the Grand Hyatt Manila at the Bonifacio Global City in Taguig on August 1, Wednesday.

President Rodrigo Roa Duterte was the guest of honor at the event and gave a rousing speech.

"Toyota Motor Philippines is not only a leader in the production of quality vehicles. It is also a major driver of our economy, encouraging investments that spur national development," Duterte said in his speech.

"As we continue to institute reforms in governance, Toyota Motor Philippines can count on my full support as it continues to bring the standards of the automotive industry to greater heights," the President added.

Joining Duterte in the festivities was Toyota Motor Corporation President Akio Toyoda who flew in from Japan to attend the special occasion and personally thanked the people behind TMP for their efforts in making Toyota the number one car brand in the Philippines for 16 consecutive years.

"Over the years, I have seen the great efforts of everyone to keep Toyota growing in spite of many difficulties," said Toyoda during his speech. "In fact, during the Great Asian Financial Crisis of 1997, the car market in the Philippines dropped by half. It was during this period that I was assigned to be the Chief Regional Officer for this region. Those were really difficult times, but, I fondly recall how, together with Dr. George SK Ty and Mr. Alfred Ty, Toyota's future would be built by the Philippines's motorization."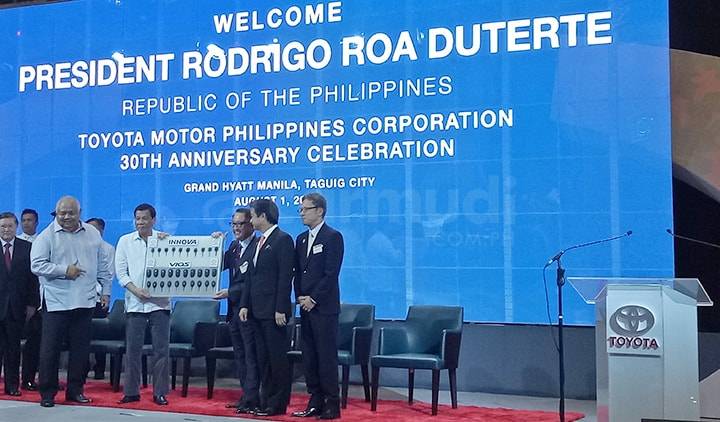 © Patrick Everett Tadeo for CARMUDI PHILIPPINES

To mark the occasion, TMP turned over the keys of 20 Toyota Vios units and 10 Toyota Innova vehicles for the use of the Office of the President.

TMP is a joint business venture between the Japanese car making behemoth and GT Capital Holdings, the holding company headed by local businessman George S.K. Ty that, besides TMP, counts Metrobank and Federal Land as its subsidiaries.