The Toyota Tj Cruiser is the Next-Generation FJ Cruiser for Titos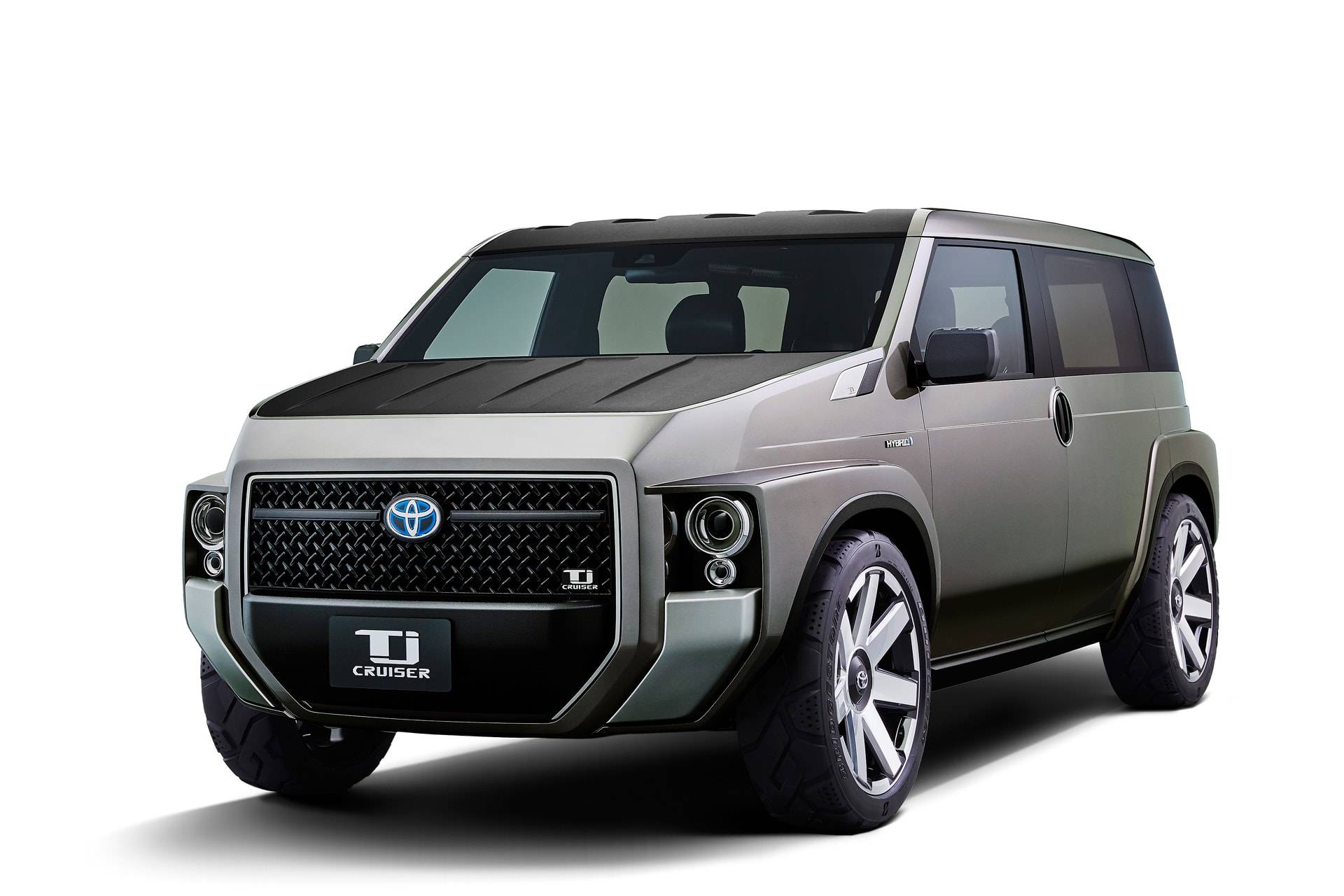 With Toyota officially discontinuing the Toyota FJ Cruiser--with its Japanese home market getting dibs on the last units to be produced--it seems the carmaker is testing the waters for what may be its successor, albeit in a more compact and more utilitarian package. Debuting at the upcoming 2017 Tokyo Motor Show, the Toyota Tj Cruiser combines the roominess of a van with the design of an SUV.

According to Toyota, the "T" stands for "Toolbox" in reference to how the vehicle can be used like a toolbox, while the "j" refers to the joy of visiting various places using the vehicle, and while the name "Cruiser" is usually used by Toyota for its SUV lineup, it used it on the crossover concept to express its power.

True to its utilitarian, van-like capabilities, the Tj Cruiser has a boxy exterior while its large SUV-sized tires hint at its off-road abilities. Its hood, roof, and fender supposedly make use of materials that's specially coated to "resist scratches and dirt, even when objects accidentally come into contact with them."


Inside, the Tj Cruiser's seats can fold completely flat to store items up to three meters in length. In addition, the cargo area and the hard seat backs are equipped with numerous tie-down points to anchor all sorts of cargo down and prevent them from moving around the cabin. Also, the seat cushion of the passenger seat directly behind the driver can be flipped up toward the front to create a dedicated space for storing groceries or shopping items. Lastly, the large opening of the back door and the sliding doors allow for easy loading and unloading of both its occupants and large items.


Amazingly, the Tj Cruiser can do all that despite its small size with a length, width, and height of  of 4,300 mm, 1,775 mm, and 1,620 mm, respectively, which makes it roughly the same size as the Toyota C-HR crossover but with a 2,750 mm wheelbase that's longer than that of the FJ Cruiser. Oddly though is that it only seats four as the middle row is occupied by a sizable cubbyhole, though this setup may only be for the concept model.

If and when it goes into production, the Toyota Tj Cruiser will make use of the next-generation TNGA platform, will have a 2.0-liter engine and an electric motor for a hybrid system, and be available as either a front-wheel or four-wheel drive vehicle.

[gallery size="vw_two_third_thumbnail_no_crop" ids="24164,24165,24162,24161,24166">

Recommended Articles For You