Toyota's three-pronged approach with EV batteries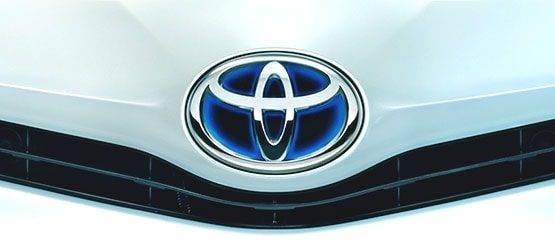 The demand for hybrid vehicles are increasing, and more and more automakers are getting in on the trend. With reduced fuel emissions and a renewable energy source, it seems like EVs are the key to a sustainable future. But with every solution rises another problem: when it's time for the cars to go, what happens to the batteries? What happens if the battery pack gets damaged or gets worn out or just simply stops working? Simply disposing of the EV's battery pack is extremely dangerous. Hybrid vehicles are known for having incredibly heavy batteries, as these massive battery packs power every single component of the car. The first ever Toyota Hybrid Electric Vehicle (HEV) Expo, which was held at the Greenbelt 5 Fashion Walk in Ayala Center, Makati, aims to emphasize and educate people about the importance of HEV vehicles.
To address the issue of what happens to the HEV's batteries when they get scrapped, Toyota's answer is their three part plan which they officially call 3R: Rebuild, Reuse, and Recycle. Toyota has already opened a battery life cycle management plant in Chachoengsao, Thailand, to give new life to used hybrid batteries.

Rebuild
The first step in this endeavor is to rebuild. Toyota plans to offer re-manufactures battery assemblies that are intended to be sold to dealers, and eventually to the customers. Compared to the cost of a brand new assembly, these re-manufactured ones significantly cost less, and should work just fine.
Reuse
An electric vehicle battery pack may seem dead, but the individual cells inside may still be perfectly reusable. Toyota will be re-manufacturing the battery assemblies to be utilized in other industries such as solar or wind farms. Recently, Toyota launched an initiative to hook up old EV batteries with solar panels to power 7-eleven stores in Japan, which sounds really cool and ingenious.
Recycle
The last stage of Toyota's plan is to recycle the old batteries and give them a new purpose. Toyota will send the used battery assemblies to the recycling plant in Thailand and strip it of its reusable materials. Precious metals such as nickel and cobalt will then be reused in the process of manufacturing new vehicles, thus making the battery's life go full circle.
Toyota isn't the only manufacturer creating a recycling process for their electric vehicles. American company Tesla, famous for their groundbreaking achievements in renewable energy, has been developing a unique battery recycling system which can save the company some serious money.
Also Read
https://www.carmudi.com.ph/journal/toyota-mirai-graces-hybrid-electric-vehicle-hev-drive-expo-in-ph/