UK's RoSPA Releases Practical Road Safety Guide for Gig Couriers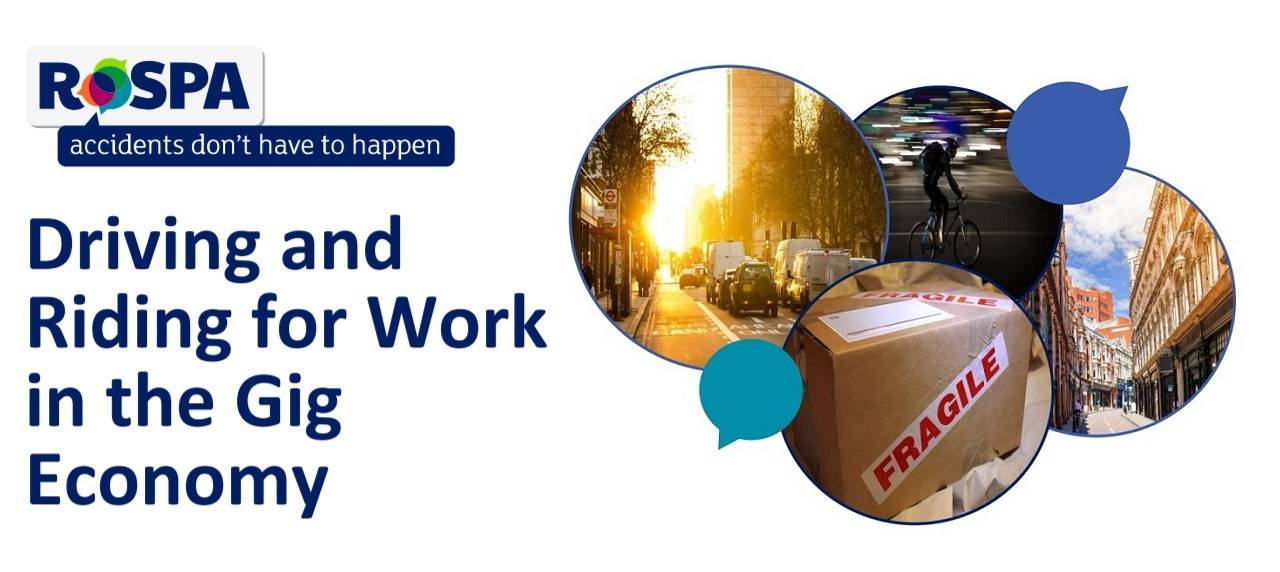 The gig economy industry in the Philippines is growing. Defined as the practice of hiring independent contractors and temporary workers by businesses, examples of gig economy companies that operate locally include Lazada, GrabExpress, Lalamove, Food Panda, and the like. The couriers they hire to deliver purchased goods make up the 'gig' aspect of their respective business setups.
With all the consumers using these services to order food and other goods, it's easy to see why many people are drawn to the gig courier line of work—you control your own time, there's no manager breathing down your neck, and you even control the salary you take home (e.g. earning more by taking on more jobs).
With that in mind, you can probably imagine the risks that come with the job of a gig courier—traffic, unruly drivers, bad weather, road distractions, not to mention the stressful time constraint involved in ensuring they make their deliveries promptly. All of these risks increase the possibility of something bad happening on the road.
©rospa.com
"Gig economy workers are regarded as self-employed and are not covered by employment law," according to British safety agency The Royal Society for the Prevention of Accidents (RosPA). "However, they are responsible for managing their work in a way that does not create health and safety risks for themselves and others."
To address safety and other related issues found in gig courier jobs, RoSPA released a new guide named 'Driving and Riding for Work in the Gig Economy' aimed at helping those in this line of work stay safe on the road.
The RoSPA guide includes an emphasis on the all too important reminder that it is illegal to operate a handheld mobile phone while manning a vehicle on the road, whether for calls, texts, taking photos or using social media. The practice is against the law in the UK as it is in the Philippines, as it violates Republic Act No. 10913, also known as the Anti-Distracted Driving Act.
The guide also provides sound advice and information for both employers and employees in the gig economy industry, on areas such as vehicle checks, speed, alcohol and drug use, fitness to drive, work insurance, employee responsibilities, and safety equipment and training.
"The nature of work is changing, with the growth of digital platforms giving rise to new ways of working beyond traditional shift patterns," said Nick Lloyd, head of road safety at RoSPA. "With this in mind, safety advice must also keep pace."
"Our hope is that by providing tailored guidance to gig economy workers, we might be able to help avoid incidents on the road. We also want to see a move away from a relentless targets-driven culture which can lead to unsafe workloads, cause fatigue and result in collisions," adds Lloyd.
Despite the guide being made by a UK agency, many of the topics they contain are universal, and apply to the Philippine setting, so going over them is well worth the time, especially if it means better and safer work conditions for you.
You may download RoSPA's 'Driving and Riding for Work in the Gig Economy' guide here. The resources are available to anyone interested for free.
©rospa.com