Upcoming Geely Azkarra will have N95 air filtration system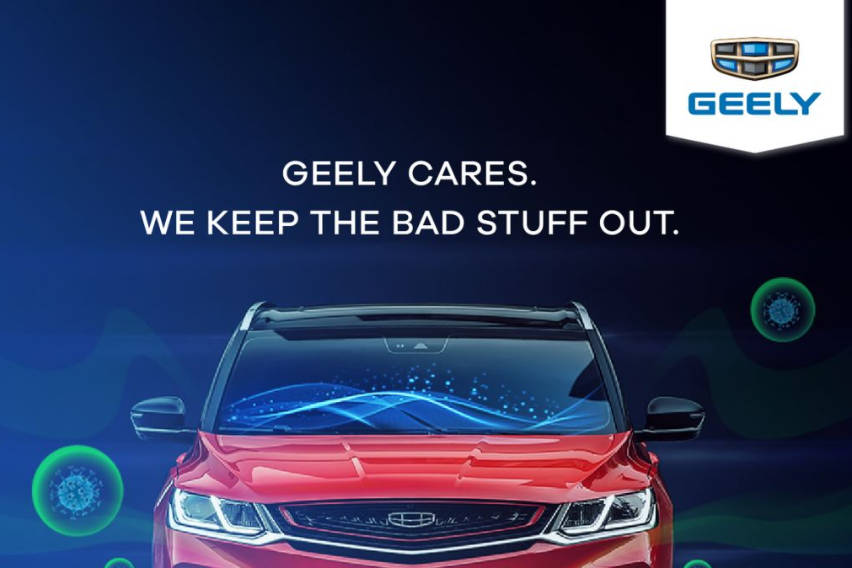 Sojitz G Auto Philippines (SGAP), the official distributor of Geely Cars in the Philippines, has announced that the upcoming Azkarra will now be equipped with an N95-certified air filtration system. 

This will be the second time Geely is making its vehicles more "COVID-19" resistant. The company recently announced that its Coolray model is also getting this feature—which is part of Geely's long-term goal to equip all its vehicles with G-Clean Intelligent Air Purification System (IAPS) beginning March 2020.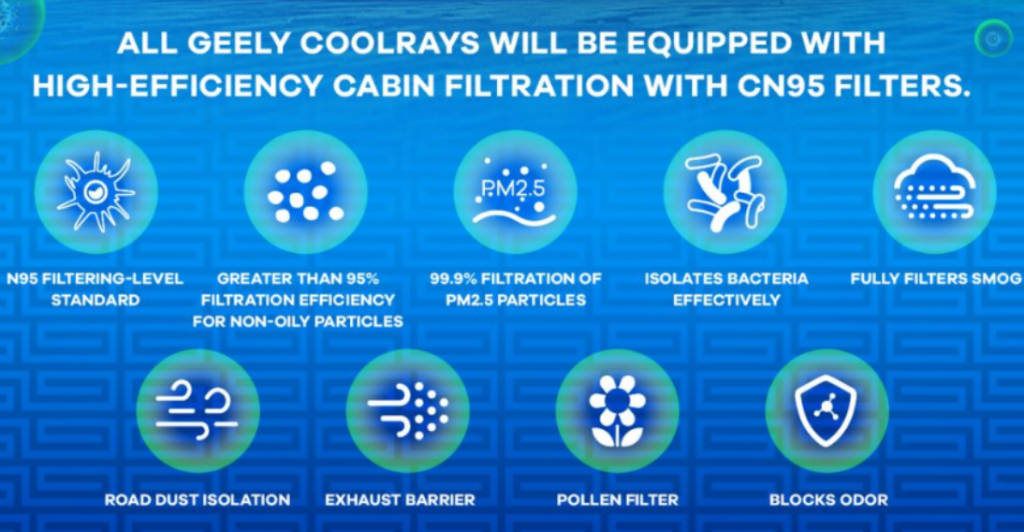 "As the most common mode of transportation, consumers spend a considerable amount time in their cars, akin to a 'second home,'" said President of Geely Holding Group and President and CEO of Geely Auto Group An Conghui.

"Only by making healthier products can we meet consumer demand for better quality of life."
N95 Type Air Filters
The term "N95" is probably familiar to almost everyone by now. The N95 type is the most common particulate-filtering facepiece respirator, and is often used as face masks (N95 masks) by many frontliners today.

It meets the US National Institute for Occupational Safety and Health (NIOSH) N95 classification of air filtration, and is often recommended by health experts as one of the best "particulate-filtering face-piece respirators" to use during the Coronavirus pandemic.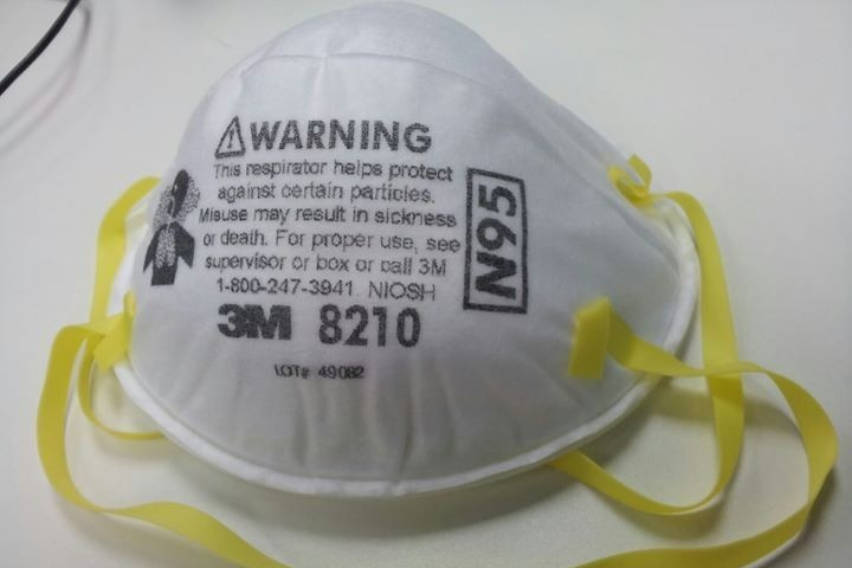 According to Medscape, the N95 masks "had a statistically significant efficacy of 60 percent against clinical respiratory illness, 75% against influenza, 56 percent against lab-confirmed respiratory viral infection, and 75% against confirmed influenza".

"This is a landmark study that should change most public-health approaches around the world and challenge a lot of public-health recommendations," said Lindsay Grayson, MD, co-chair of the ICAAC program committee and director of infectious disease at Austin Hospital in Melbourne, Australia.

"It shows that to be truly protected, healthcare workers need to wear N95 masks. Once this study is published, dogmatic guidelines regarding surgical masks will need to change."
CN95 Air Filtration System
With the CN95 air filtration inside the Azkarra and Cooly, it would almost feel like you're wearing an
invisible N95 mask inside.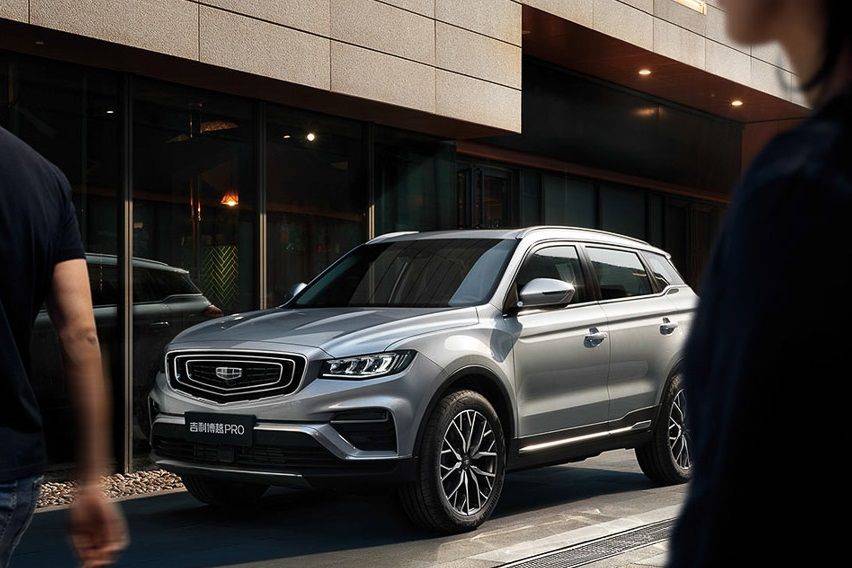 The CN95 works in tandem with its Intelligent Air Purification System (IAPS). It can effectively filter out the PM2.5 particles in the air, with an interception efficiency of 99.9 percent.

It can also remove odor, formaldehyde, smoke, pet dander, pollen, mites, and 90 percent of allergens. What's more, it can eradicate mycete, kill 95 percent of E.coli,  99 percent of staphylococcus aureus, and other droplets with diameters larger than .74 microns.

The latter is highly significant, since the COVID-19 virus gets transmitted via droplets caused by sneezing and coughing. The filtration efficiency of 0.74 μ m droplets absorbed by XCrown virus reached the level of "N95" mask.

Photos from Wikipedia, Geely PH