Volkswagen's Best-Selling Unit Worldwide is Tiguan
The Volkswagen Tiguan is really a force to reckon with.
Sold in 80 percent of the countries in the world, the Tiguan recently broke the six million units ceiling after rolling out 910,926 units in 2019 alone.
Such feat made it the company's best-selling vehicle today—especially in Russia, US, Brazil, Australia, and China.
The Tiguan made its debut as a concept vehicle at the November 2006 at the LA Auto Show. It was then introduced globally at the Frankfurt International Motor Show (IAA) in Frankfurt back in 2007, using the PQ46 platform of the B6 Generation Volkswagen Passat.
The second generation Tiguan was introduced on the market in 2016. Now using the Modular Transverse Tookit (MQB), it added a more muscular facade to its design, lengthening the wheelbase to accommodate a bigger space inside. Its safety features were also pumped up, combining both passive and active safety systems for a more versatile, well-rounded "safety features" lineup.
The model was updated again in 2017, with the addition of its XL version. This variant uses a wheelbase that was extended by 4.3 inches, with seven seats, and a bespoke design. It was launched as the Tiguan Allspace in Europe and many other countries, and Tigual L1 in China. In 2019, the company added a plug-in, hybrid drive-train for the Chinese model.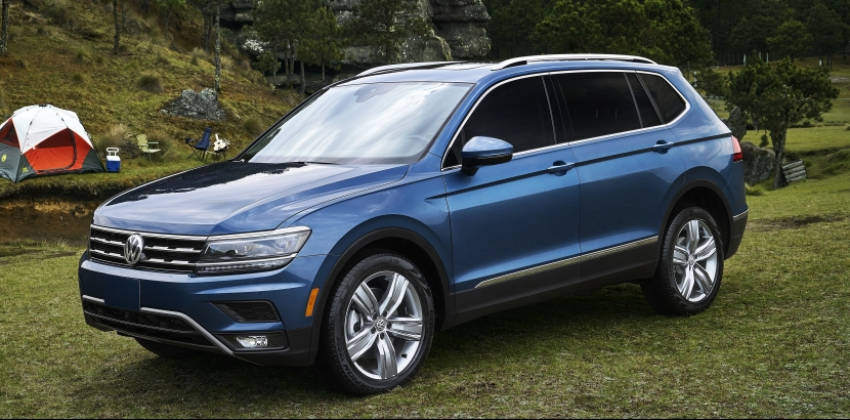 Today, Volkswagen is preparing to launch its next chapter with its 2020 model, with highlights that include a:
Modified front and rear fascias that give a more muscular appearance
An MIB III infotainment system that's used for the first time in the Tiguan
New assistance systems such as Travel Assist
A new plug-in hybrid drivetrain for Europe
The name Tiguan was a term that won in a naming contest by German car magazine publisher Auto Bild. Tiguan, which is pronounced [ˈtiːɡu̯aːn>, is a portmanteau of the German words Tiger and Leguan (iguana). Other names considered were Namib, Rockton, and Samunand Nanuk.
Apart from being the bestselling vehicle of Volkswagen, the Tiguan was given a five star rating by the Euro NCAP, and considered the most successful SUV on European automotive market. Moreover, it bagged the 2020 IIHS TOP SAFETY PICK by the Insurance Institute for Highway Safety (IIHS) when equipped with LED headlights and the Adaptive Front-lighting System (AFS) w/ dynamic cornering headlights.
Volkswagen Philippines still retails the Volkswagen Tiguan at selected dealerships with price starting at PhP 1.648 million. To find out what dealers are offering this unit, visit Volkswagen Philippines website.
With report from Ruben Manahan IV
Also Read: