Volkswagen's Car2X Technology Receives Advanced Award Euro NCAP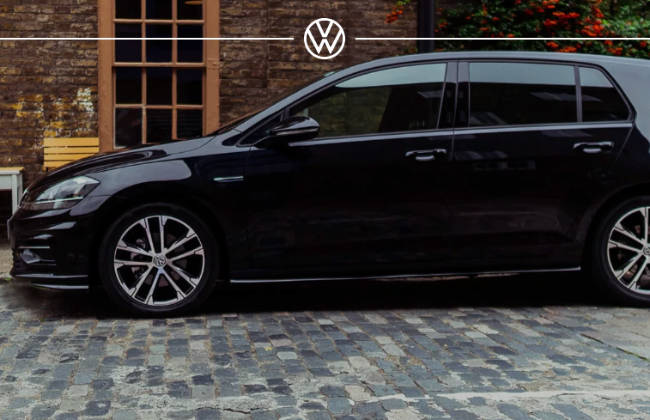 Volkswagen has just received a special recognition award from the Euro NCAP consortium: the Advanced Award for ground-breaking safety features. The special recognition was given for their Car2X Technology's innovative traffic hazard alert function, which is currently fitted with the new Golf.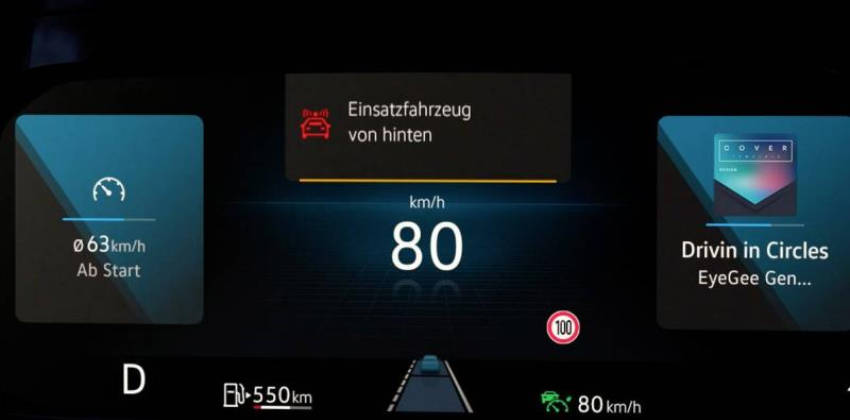 This feature, which was described as a "technical milestone" by the German automotive association ADAC, allows drivers to avoid accidents. What's more, it can wirelessly connect with other vehicles and traffic infrastructure, so drivers can reduce their travel time while improving transportation efficiency and traffic flow. "This is an exciting area of safety," Michiel van Ratingen, Secretary General at Euro NCAP explained. "Volkswagen are to be congratulated for making the technology standard in vehicles selling in high numbers like the Golf." The new Golf is the first-ever car on the European market to be fitted with a standard Car2X technology. Based on the WiFi p wireless standard, this type of Wi-Fi is tailored for vehicles to locally communicate with one another. It connects vehicles directly by exchanging their positioning data and information with one another within a radius of up to 800 meters. This allows the vehicles to warn each other of any impending danger in a matter of milliseconds. And here's one thing many Filipinos would probably like: the Car2x technology allows cars to communicate with nearby traffic lights, thus allowing better traffic flow control while protecting the environment as well. Sadly, this type of technology isn't available in the Philippines yet, so we would probably wait a long time before Volkswagen here in the country are fitted with this type of technology. To further explain, the Euro NCAP Advanced Award is a reward system for vehicles with advanced safety technologies. Introduced in 2010 but only awarded since 2014, it recognizes vehicles that have demonstrated a scientifically proven safety benefit to consumers. This isn't the first time Volkswagen has been awarded with the Euro Advanced award. The company has also received the award five times for their innovative driver assist and safety systems technology.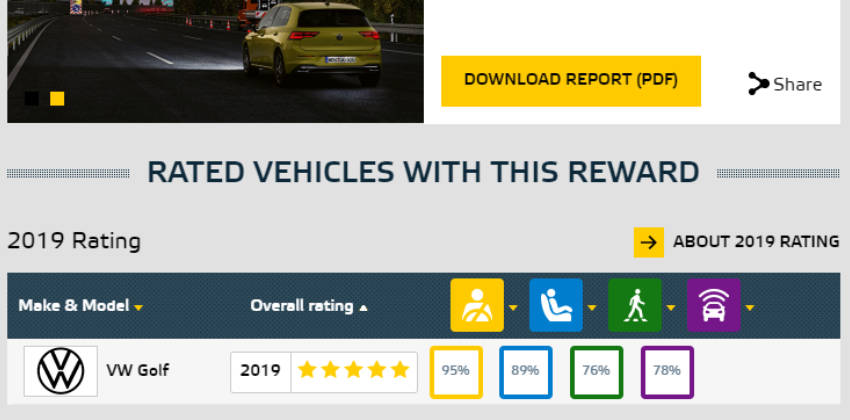 What's more, Volkswagen Golf has also been recognized by Euro NCAP for its impressive safety performance, receiving the top five score of five stars in the traditional Euro NCAP test at the last quarter of 2019. And now that it's equipped with the Car2X technology, this compact vehicle is one of the safest vehicles anybody can drive around.
Also Read: