Volvo, POC Collaborate on World's First Car-to-Bike Crash Test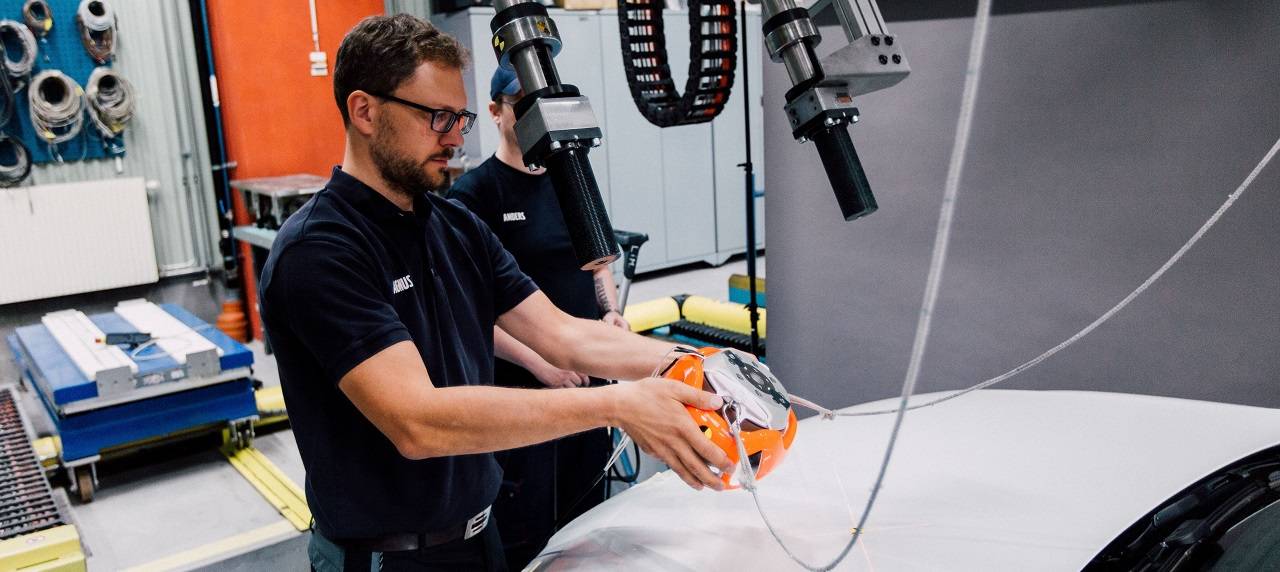 Volvo Cars has teamed up with cycling helmet manufacturer POC to create the world's first crash tests designed to see how bike helmets perform against cars. With the groundbreaking new research project, both companies hope to develop better safety measures to further protect cyclists from accidents on the road.
The project shall include a number of specially-designed crash tests to be conducted at Volvo's safety research facilities in Gothenburg, Sweden. During the tests, POC bike helmets will be installed on crash dummy heads mounted on a testing rig, after which the rig will then be launched at different speeds and and angles onto the hood of a stationary Volvo car. The tests will use existing regulatory test procedures for pedestrian head protection, allowing both car and helmet make to make a direct comparison between wearing and not wearing a helmet.
With the new tests, Volvo and POC seek to 'refine and advance' the antiquated bike helmet testing methods still being used today, such as the one where helmets are dropped from various heights onto a range of flat and angled surfaces.
The project's result will aid POC in making safer helmets that can hopefully provide cyclists with better protection in the event of an accident involving a car and bike. Meanwhile, Volvo hopes that their findings will give them insights into such accidents in the future.
"This project with POC is a good example of our pioneering spirit in safety," Malin Ekholm, head of the Volvo Cars safety center, said. "We often develop new testing methods for challenging traffic scenarios. Our aim is not only to meet legal requirements or pass ratings tests. Instead we go beyond ratings, using real traffic situations to develop technology that further improves safety."
Oscar Huss, head of product development at POC, has this to say about the new partnership with Volvo: "Much like Volvo Cars, safety is at the very center of our mission and drives all our ideas and innovations. By working closely with scientific leaders in the POC lab we strive to lead the way in introducing new safety ideas."
"Certification standards are essential, but they should never limit our willingness to look beyond their parameters to find better and more innovative ways to reduce the consequences of accidents," Huss added.
The new partnership follows a successful collaboration between the two companies in the past, wherein  researchers from both brands worked on a pilot to link bike helmets with cars to help avoid accidents.